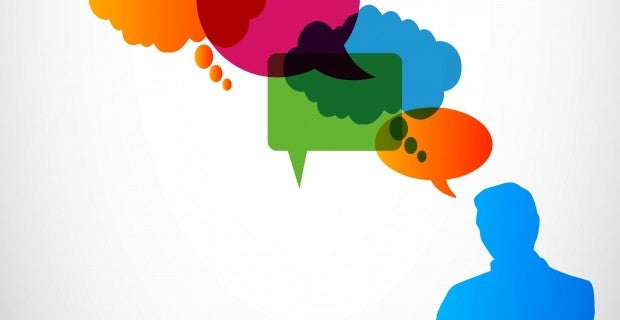 Click here to be notified when the next run of Company Talk is announced.
Do you want to know how language is used to motivate, to persuade, and to get along? Whether you are interested in advertising, customer and client interactions, or in organization-internal work teams and meetings, this seminar can equip you with useful insights, tools and techniques. These include tools to monitor your own language and the language of those around you, and techniques to improve your communication skills. In short, this course is not about what you say, it's about the way that you say it.
---
Company Talk: The Language of Power and Deception is one of the courses in HDO's Language & Leadership Certificate program. Learn more about the new Certificate Programs in Human Dimensions of Organizations.
---
The course will be divided into modules in which we explore the language of leadership, the language of persuasion, and the language of deception.  The methods introduced will help participants identify and understand crucial distinctions between what is said, what is meant, and what is said but never meant to be noticed. Each method will be applied to practical situations that might arise in an organizational setting.
The material covered is based on a large body of published experimental and observational research which has revealed many of the subtle ways in which language reflects who we are, our social status, and our psychological states. The two course leaders have published on these issues in a range of academic areas, notably psychology, linguistics, and computer science. They have also given presentations for diverse groups, including companies, military groups, and in legal settings.
You will learn techniques and insights drawn from social psychology, linguistic pragmatics, and natural language processing. Specific objectives include:
How normally invisible features of language can reveal deception, confidence, and engagement.
Practical methods for evaluating the language of those around you, and what your own language says about you.
Ways that modifying your spoken and written language to tune it to your audience and increase your effectiveness.
Special requirements: Students are asked to bring their laptop to the class, which they will use for hands-on demonstrations of tools for analyzing texts such as their own emails.
HDO's Professional Seminars cost $750 each. This fee covers the course, parking, food, and materials for the day. There are early-bird registration discounts available, as well as group and UT staff/alumni discounts (more information here).
Please review HDO's Professional Seminar Enrollment Policies prior to registering.
*Note: Discounted registration is available for groups of three or more. Please contact us if several members of your organization or company plan to attend this seminar.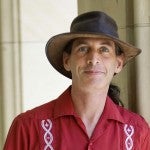 Dr. Beaver has over twenty years of experience as a teacher and public speaker. As well as leading regular university classes from freshmen to advanced graduate students, he has taught a 10 week Continuing Studies class at Stanford University on metaphor, and distance learning courses over the internet. He frequently gives presentations and consults with groups outside of his areas of specialization, ranging from high schoolers to military, legal, and commercial groups. He is the Graduate Studies Advisor of the new HDO Master's program.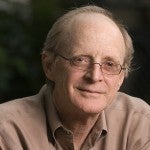 Dr. Pennebaker has extensive experience giving public presentations to mixed non-academic groups about findings in health and social psychology, and the psychology of language. His new book, The Secret Life of Pronouns: What Our Words Say about Us, was recently reviewed in the New York Times and the Wall Street Journal. He is the Regents Centennial Liberal Arts Professor and Chair of UT Austin's Department of Psychology.