One-Day Seminars Home • HDO Professional Training
Seminar Instructors: Caryn Carlson, PhD

 and

 Michael Starbird, PhD
This course presents practical strategies for optimizing personal and employee performance by identifying and utilizing character strengths, regularly achieving a state of immersed involvement or flow, and creatively conceptualizing issues and solving problems. 
Next Run: Click below to be notified when the next run of Flourishing in the Workplace is scheduled. 

Learning Outcomes
Participants will become more successful and effective professionally and personally. They will: 
Identify personal strengths;

Identify the flow activities in which they are currently engaged and develop methods for bringing increased flow to their current work activities;

Increase positive emotion in the workplace;

Improve their effective thinking strategies, especially to augment innovation;

Learn to identify the real questions on which they should work;

Learn how to find the essential issues from among the clutter;

Learn to use mistakes to guide discovery and reveal issues at the heart of work challenges; and

Generate specific action plans to improve ongoing challenges faced by the participants and their organizations.
This course presents practical strategies for optimizing personal and employee performance via identifying and utilizing character strengths, regularly achieving a state of immersed involvement or flow, and creatively conceptualizing issues and solving problems. Participants identify personally relevant areas for improvement or growth and work individually and in small groups to apply practical strategies presented in the course to enhance satisfaction and success both professionally and personally.

---
"I found the seminar extremely worthwhile, and I'm recommending it to co-workers. The instructors were very knowledgeable and helped us apply concepts to real world situations, which was extremely useful."
–
Jeannine Vater, Analyst, Lower Colorado River Authority (LCRA)
"Since course leaders Drs. Carlson and Starbird made me aware that flow is available to anyone who knows and taps into their strengths and matches a high skill level to a high challenge, I'm now able to enter a state of flow more often, and not just in the studio at the easel, but also at work as a Strategic Marketer for Dell.
–
Teresa de Onis, Strategic Marketer at Dell
---
Lasting improvements in an individual or organization stem largely from using personal assets effectively. Dr. Carlson and Dr. Starbird will describe the classification of strengths and the relationship between strengths and outcomes in various life domains. Participants will attain a more refined understanding of their personal profile of strengths by taking an online questionnaire previous to the course or through a brief in-class Character Strengths questionnaire, and having an opportunity to discuss their strengths and explore methods to develop and apply them. Elements of flow and positive emotion will be discussed, along with interventions for increasing these – and thereby productivity – in the workplace.
One of the basic lessons of this course is that many positive character traits are accessible and available to anyone who takes practical steps to attain them. For example, creativity is not an inborn trait. Everyone can learn to apply strategies of effective thinking to become a creative problem-solver. These strategies include techniques for using mistakes to guide discovery, for asking questions that reveal the core issues of a situation or problem, and for focusing on fundamental components at a deep level as a means to develop expertise at a high level.
Participants exercises and activities designed to help them with their individual challenges and situations. Exercises are designed to help participants to develop the satisfying habit of concentrated focus or flow, to generate specific methods to increase positive emotion in the workplace, and to provide practical strategies for how to create innovative ideas that can be used to see opportunities and solve problems creatively. Participants will be asked to take an issue or problem in their own world and generate specific action plans based on these techniques.
This seminar is helpful for people at all organizational levels and positions: from those in leadership positions who need to make broad decisions about the trajectory of the company to individuals working on focused issues in a specific area. The tools provided to participants will enhance performance and life satisfaction in multiple domains.
---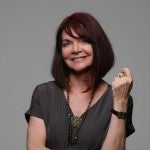 Caryn Carlson is a professor of Psychology at UT Austin. Her academic work is in Positive Psychology, which suggests that psychology can be utilized not only to reduce human suffering but also to enhance our potential. The Positive Psychology approach employs scientific methodology to elucidate factors relevant to understanding and promoting what is good in people, including positive emotions, character strengths and virtues, as well as health, well-being, and life satisfaction. She has received several teaching and service awards, including the Raymond Dickson Teaching Fellowship, the Eyes of Texas Excellence Award, and the President's Associates Teaching Excellence Award. In addition to her teaching at the university, Dr. Carlson has presented seminars to employees at Apple, Inc.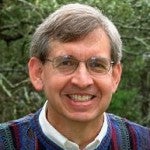 Michael Starbird is a professor of Mathematics at UT Austin. He has received numerous teaching awards, including membership in the Academy of Distinguished Teachers, the UT Regent's Teaching Award, and the Mathematical Association of America's National Teaching Award. He has given more than 20 workshops since 2000 ranging in length from 4 hours to 5 days. He has given more than 100 invited lectures since 2000, many pertaining to teaching effective thinking. His video courses in the Great Courses Series have reached hundreds of thousands of people outside of academia. He has also given many presentations to general audiences and some presentations business groups, including the Financial Planning Association and Rotary Clubs.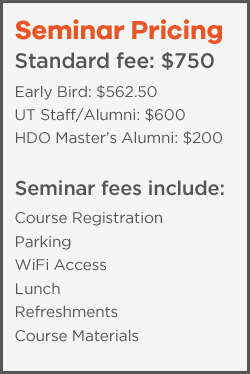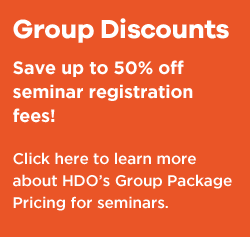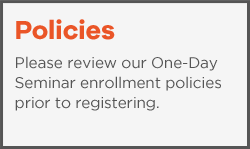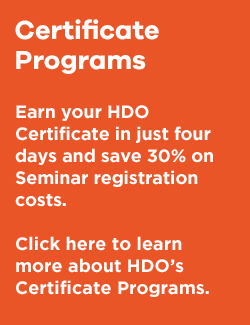 HDO One-Day Seminars