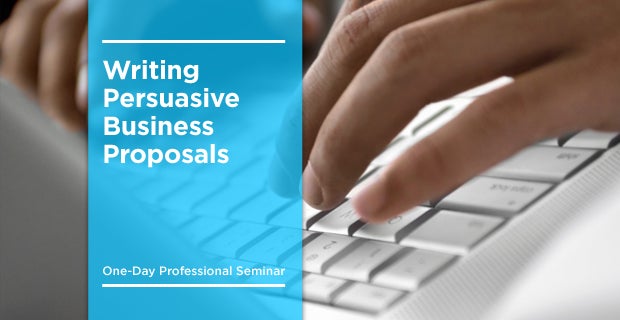 Click here to be notified when the next run of Writing Persuasive Business Proposals is announced.
How do business proposals work, and how can they work better? And more importantly, how can you be the one to make them better? Writing Persuasive Business Proposals empowers participants to understand and utilize business proposals as persuasive arguments.
This seminar adopts a hands-on approach: participants will take proposals apart, examine their underlying components, and learn how to put them back together in ways that make them more effective. Participants are invited to bring in current or former cases from their professional experience to work on in the seminar.
Using a proven methodology for developing these types of documents, participants will generate basic proposal arguments to address a case study. This case study will allow participants, working in small groups, to identify the problem presented in the case study; generate components of the proposal; analyze stakeholder dynamics; tie these complex elements together into a coherent, easily comprehensible argument; and outline a proposal based on this groundwork. Finally, the class will workshop applications to actual cases that participants bring in.
---
Writing Persuasive Business Proposals is one of the courses in HDO's Language & Leadership Certificate program. Learn more about the new Certificate Programs in Human Dimensions of Organizations.
---
After this seminar, participants will be able to:
Understand basic proposal structure and logic.
Identify basic proposal sections and understand how they work together.
Clarify and identify objectives.
Develop a methodology for reaching the objective.
Perform audience analysis by identifying stakeholders, investigating their concerns, and weighting criteria accordingly.
Connect your team's qualifications with the specific requirements implied in the situation and methodology.
Develop structured benefits that address the situation.
Tie these complex elements into a coherent argument.
Learn how to rework an ill-defined problem into an effective proposal.
Pour all this information into a basic proposal format.
The proposal-writing methodology used in this seminar was developed for large consulting agencies, but it can also apply to other sorts of proposals and reports in a variety of organizations.
HDO's Professional Seminars cost $750 each. This fee covers the course, parking, food, and materials for the day. There are early-bird registration discounts available, as well as group and UT staff/alumni discounts (more information here). Please review HDO's Professional Seminar Enrollment Policies prior to registering.
*Note: Discounted registration is available for groups of three or more. Please contact us if several members of your organization or company plan to attend this seminar.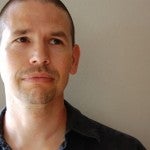 Dr. Spinuzzi is an associate professor of Rhetoric and Writing at UT Austin. He has presented at industry conferences, including SXSW, and recently led a SXSW core conversation on communication in distributed workplaces. His research focuses on how organizations circulate and coordinate information to solve complex problems. Spinuzzi has published several award winning articles and four books: Tracing Genres through Organizations (MIT Press, 2003), Network (Cambridge University Press, 2008), Topsight (Amazon CreateSpace, 2013), and All Edge: Inside the New Workplace Networks (University of Chicago Press, 2015). As preparation for his participation in an HDO-organized SXSWedu panel in March 2014, Spinuzzi authored a blog post on the role of the humanities in understanding the evolution of knowledge work. Check it out here.