Achieving Balance: Time Management for Modern Professionals
Achieving Balance: Time Management for Modern Professionals
Time Management • Productivity • Project Management
Upcoming Course: Fall 2024
Location: UT Austin
Cost: $1,000
Course Description
Due to changes in work and technology, people's personal and professional lives are more connected than ever before—and more fragmented, more busy, more crammed with tasks and obligations. Faced with this seemingly endless cycle, people declare "email bankruptcy," triage tasks, react instead of planning, and sometimes lose their work-life balance entirely. How can we regain that balance? How can we achieve confidence, clarity, and the ability to plan?
In this one-day seminar, Dr. Clay Spinuzzi uses a mix of research, theory, and experience to discuss the challenges we face in planning our time and projects. The seminar covers:
How We Got Here: How changes in work and communication have made our work lives so fragmented.
What Mediation Is: How we mediate (or control) our own behavior "from outside" with symbols and abstractions—and how we can stack these abstractions to give ourselves new abilities.
How to Plan Our Personal Time: How to use nine levels of symbolic tools to represent our time, tasks, and plans so we can achieve clarity.
When to Say Yes and How to Say No: Five basic principles for making those abstractions work in practice.
How to Plan in Groups and Organizations: How to understand common disruptions in organizations that derail planning; how to plan and evaluate chains of symbolic tools so your team can synchronize expectations.
Course Leader(s)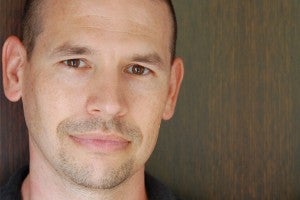 Clay Spinuzzi is a Professor of Rhetoric and Writing at UT Austin. Dr. Spinuzzi leads HDO 386: Persuasion and Argumentation in the HDO Master's Degree program. He has presented at industry conferences, including SXSW, and recently led a SXSW core conversation on communication in distributed workplaces. His research focuses on how organizations circulate and coordinate information to solve complex problems.
Dr. Spinuzzi has published several award-winning articles and four books: Tracing Genres through Organizations (MIT Press, 2003), Network (Cambridge University Press, 2008), Topsight (Amazon CreateSpace, 2013), and All Edge: Inside the New Workplace Networks (University of Chicago Press, 2015).
Learning Objectives
Participants are encouraged to bring examples from their current planning materials (to-do lists, bullet journals, calendars, project management systems, etc.) to the seminar. Dr. Spinuzzi will also provide samples of these materials for participants if they can't/don't wish to bring in their own.
In small workgroups, participants examine these materials and discuss:
What challenges do you personally face in planning your time and projects?
What abstractions are being used here?
Where do these belong on the continuum of the nine levels of symbolic tools?
What levels of symbolic tools are you missing?
When do you struggle with executing your planned tasks? Where in your planning materials do you struggle? Which (if any) of the five principles is hardest to achieve for you?
How do these planning materials interface with your team or organization? Do they clash with others' tools and/or with the logic of your organization?
What unofficial workarounds are being used in your team or organization? What does that tell us about the tools or tasks to which they're applied?
Details & Registration
Location: UT Austin
Upcoming Course(s): Spring 2024
Time: 9:00 a.m. – 4:00 p.m.
Continuing Education Units (CEUs): 0.6 CEUs will be awarded upon completion of this program (six hours of instruction)
Registration Deadline: Registration Closed
One-Day Seminar Pricing:
Standard Registration: $1,000
UT System Staff/Alumni Registration: $750
Educator, Nonprofit, Government, Military Registration: $750
Get employer support! We've gathered resources to help you make the case for your employer to support your HDO education.
If you have questions prior to registering, please see our Professional Training FAQ or contact Andrew M. Vasquez, HDO's Enrollment & Success Coordinator at hdo-pro@austin.utexas.edu.
Who Should Participate?
The majority of participants in our Seminars and Certificate Programs are mid- and upper-level professionals working in the business, nonprofit, government, or military sectors; however, professionals at all levels of experience are welcome to participate. There are no prerequisites for enrolling in an HDO Professional Seminar.
While all HDO Seminars are developed with wide-ranging applicability in mind, the following individuals and groups will likely find Achieving Balance: Time Management for Modern Professionals most directly relevant to their work:
Senior/Executive Leadership
Middle Management
Team Leaders & Supervisors
Human Resources/Recruiting Directors & Managers
Individuals and groups who struggle to manage their time and projects and/or have gotten into reaction loops
Individuals and groups who know how to plan, but struggle with follow-through
Managers who seek to understand why their teams can't effectively align their planning
I truly enjoyed deeply exploring a topic that has been an area that I struggle with professionally. Time management has been an area where I have used the 'work longer and harder' mantra and not the 'work smarter' mantra. The framework outlined will allow me to achieve what is needed for myself and my organization, and ultimately lead to improved care for the patients our organization cares for.
Susan Kohl M.D., Physician at BSW Hospital Medicine
The engaging presentation of real-life examples made it easy to see these principles apply not only to work-life and career goals but to personal and internal evaluations of life. This was a very open, safe, and friendly environment for interaction and discussion.
Tina Reynolds, Customer Support Consultant at Compeat Restaurant Management Systems
One-Day Professional Seminars
Our seminars combine cutting-edge research with real-world application to provide practical and immediately relevant tools for solving key organizational problems, ranging from personal motivation and growth to strategic leadership.
Businesses and nonprofits often bring outside specialists on board to improve their organization's overall efficiency, creativity, and productivity. Participants in our seminars learn to function as "internal consultants," equipped with new skills and insights to enhance their existing expertise and institutional knowledge.
By exploring specific human, cultural, and communicatory aspects of organizations alongside professionals from a wide range of industries, participants leave HDO seminars more effective, well-rounded employees.