Communicating for Impact
Communication • Engagement • Narrative
Upcoming Course: March 31, 2022
Location: UT Austin
Cost: $650-$1,000
Course Description
Whether an individual communication is complex or not, it needs to be crafted thoughtfully by engaging your audience in relevant and meaningful ways. If you don't take the time to do so, your communication will still have an impact, but not necessarily the one you intend.
The multitude of opportunities to communicate each day all roll up to a master narrative of who you are, your credibility, and your integrity. By applying the right amount of thought and preparation to each communication, you can control that narrative.
In other words, why, how and what we communicate matters—always. Every interaction is a moment of truth for us, our audience, our work, and our organization. When we communicate our narratives well, we have credibility and the ability to inspire, engage and empower everyone around us—when we don't, we risk losing trust and confidence.
Course Leader(s)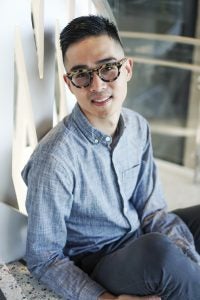 Evan Stein is a Senior Behavioral Scientist, Researcher, and Service Designer at Blank Page Studio with expertise in mixed-methods research and statistics. Evan received his Ph.D. in Cognitive Psychology from The University of Texas at Austin in 2019 under Dr. Art Markman. He was previously an Assistant Professor of Instruction for the HDO Bachelor's program and a research consultant for the HDO Master's Program.
Evan leverages his strategic thinking, research, communication, and collaborating skills, to make data-driven solutions that solve people-centered problems such as change leadership, culture transformation, and service and product design. He has used surveys, interviews, and observations to gain a holistic understanding of a problem to create actionable solutions. Evan is compassionate and loves connecting with people and actively listening to understand their needs and find the appropriate action.
Learning Objectives
Your Real Work
You will be asked to bring to the seminar a real communication that you are currently working on to use throughout the day. There are two benefits to this approach: you will move real work forward and be comfortable and confident applying the Communicating for Impact approach to future communications.
The Guide™ Principles
In Communicating for Impact, you will be introduced to our Guide Principles as a simple, repeatable, and powerful approach to capture people's attention in personal, relevant, and actionable ways. The Principles focus on purpose, require a deep understanding of your audience, enhance your skills, intuition, and creativity to connect your narrative with what matters to your audience.
This seminar is highly interactive and will be your catalyst to:
Enhance your personal brand with the communication skills needed to inspire, engage, connect, motivate, and empower people.
Create and deliver narratives and interactions that are personal, relevant, and actionable.
Build trust and confidence with your stakeholders in every interaction.
Accelerate alignment and motivation through effective inquiry and listening.
Details & Registration
Location: UT Austin
Upcoming Course(s): March 31, 2022
Time: 9:00 a.m. – 4:00 p.m.
Continuing Education Units (CEUs): 0.6 CEUs will be awarded upon completion of this program (six hours of instruction)
Registration Deadline: March 24, 2022
One-Day Seminar Pricing:
Registration fee includes all course materials, catering (lunch and refreshments), WiFi access, and parking.
Standard Registration: $1,000
UT System Staff/Alumni Registration: $650
Educator, Nonprofit, Government, Military Registration: $650
If you have questions prior to registering, please see our Professional Training FAQ or contact Alyx Dykema, HDO's Outreach and Engagement Manager, at alyx.dykema@austin.utexas.edu.
Who Should Participate?
The majority of participants in our Seminars and Certificate Programs are mid- and upper-level professionals working in the business, nonprofit, government, or military sectors; however, professionals at all levels of experience are welcome to participate. There are no prerequisites for enrolling in an HDO Professional Seminar.
While all HDO Seminars are developed with wide-ranging applicability in mind, the following individuals and groups will likely find Communicating for Impact most directly relevant to their work:
Senior/Executive Leadership
Middle Management
Team Leaders & Supervisors
Marketing/Public Relations Directors & Managers
Human Resources/Talent Management Directors & Managers
Employee & Customer Engagement Consultants
HDO Seminars prepare me in ways that I didn't even know were possible. The lessons constantly open my mind to new ways of thinking and interacting with people and my surroundings.
Rachel White, Public Affairs Representative, College of Liberal Arts, the University of Texas at Austin
One-Day Professional Seminars
Our seminars combine cutting-edge research with real-world application to provide practical and immediately relevant tools for solving key organizational problems, ranging from personal motivation and growth to strategic leadership.
Businesses and nonprofits often bring outside specialists on board to improve their organization's overall efficiency, creativity, and productivity. Participants in our seminars learn to function as "internal consultants," equipped with new skills and insights to enhance their existing expertise and institutional knowledge.
By exploring specific human, cultural, and communicatory aspects of organizations alongside professionals from a diverse range of industries, participants leave HDO seminars more effective, well-rounded employees.