Communication & Leadership Certificate Program
Communication & Leadership Certificate Program
Negotiation • Ethical Leadership • Strategy
Upcoming Program: Mar 29-Apr 1, 2022
Location: UT Austin
Cost: $2,300-$3,000
Program Description
The Communication & Leadership Certificate Program from Human Dimensions of Organizations at UT Austin prepares participants to be strong communicators as leaders or aspiring leaders.
Participants in this program gain skills that enable them to employ communications to empower others, recognize and balance colleagues' competing motivations, understand how cultural awareness can contribute to ethical and effective decision-making, and deploy the concepts, strategies, and scripts of successful negotiation.
Details & Registration
Location: UT Austin
Upcoming Program(s): March 29-April 1, 2022
Time: 9:00 a.m. – 4:00 p.m. each day
Continuing Education Units (CEUs): 2.4 CEUs will be awarded upon completion of this program (twenty-four hours of instruction)
Registration Deadline: March 22, 2022
Certificate Program Pricing
Registration fee includes all course materials, catering (lunch and refreshments), WiFi access, and parking.
Standard Registration: $3,000
UT System Staff/Alumni Registration: $2,300
Educator, Nonprofit, Government, Military Registration: $2,300
Get employer support! We've gathered resources to help you make the case for your employer to support your HDO education.
If you have questions prior to registering, please see our Professional Training FAQ or contact Alyx Dykema, HDO's Outreach and Engagement Manager, at alyx.dykema@austin.utexas.edu.
Who Should Participate?
The majority of participants in our Certificate Programs are mid- and upper-level professionals working in the business, nonprofit, government, or military sectors; however, professionals at all levels of experience are welcome to participate. There are no prerequisites for enrolling in an HDO Certificate Program.
While all HDO Certificate Programs are developed with wide-ranging applicability in mind, the following individuals and groups will likely find the Strategic Leadership Certificate Program most directly relevant to their work:
• Senior/Executive Leadership
• Team Leaders & Supervisors
• Managers and Directors
• Human Resources/Talent Management                                          • Marketing/Public Relations
• Professionals & Managers
• Employee & Customer Engagement Professionals
• Project Managers
Course Leaders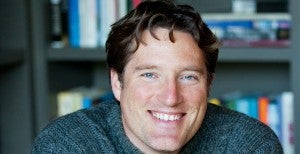 Zachary Elkins' research focuses on issues of democracy, institutional reform, research methods, and national identity, with an emphasis on cases in Latin America. He is currently completing a book manuscript, Designed by Diffusion: Constitutional Reform in Developing Democracies, which examines the design and diffusion of democratic institutions, and recently completed The Endurance of National Constitutions, which explores the factors that lead to the survival of national constitutions. With Tom Ginsburg (University of Chicago), Professor Elkins co-directs both the Comparative Constitutions Project, a NSF-funded initiative to understand the causes and consequences of constitutional choices, and the website constituteproject.org, which provides resources and analysis for constitutional drafters in new democracies. Elkins earned his B.A. from Yale University, an M.A. from the University of Texas at Austin, and his Ph.D. from the University of California, Berkeley.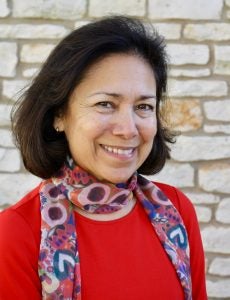 Mary Faria is the CEO and Acting President of AOMA Graduate School of Integrative Medicine and an Adjunct Professor and Lecturer/Guest Speaker at Texas State University, Concordia University, and The University of Texas at Austin.
Before joining AOMA, Dr. Faria retired after 30 years as a healthcare executive/administrator. She spent 21 years with the Seton Healthcare Family in Austin. She served as COO/VP/Administrator for Seton Southwest Hospital, serving 17 years from the hospital's opening until she retired on June 30, 2017. She is an adjunct professor at Texas State University and Concordia University. She serves on Institutional Review Board (IRB) for Concordia University and is a seminar lecturer at The University of Texas at Austin. She received her PhD from The University of Texas at Austin. Her dissertation research was in the area of organizational change. Dr. Faria has been involved in research in the area of human and organizational resilience and with Dr. Sheila Armitage presented findings at both SXSW and The Healthier Texas Summit. Dr. Faria currently serves on several community advisory councils and not-for-profit boards. She is the board chair for the Austin Mayor's Health and Fitness Council.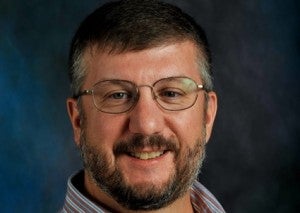 John Traphagan is Professor of Anthropology, Human Dimensions of Organizations, and Religious Studies, and a faculty affiliate of the Population Research Center at The University of Texas at Austin. He received his Ph.D. from the University of Pittsburgh in Social Anthropology, holds an MAR degree from Yale University in Ethics, and a BA in Political Science from the University of Massachusetts at Lowell. His postdoctoral research was conducted as a National Institute on Aging Postdoctoral Fellow at the Population Studies Center of the University of Michigan and he has received a variety of grants to support his research, including funding from the National Institutes of Health, the Wenner-Gren Foundation for Anthropological Research, the Social Science Research Council, the Association for Asian Studies, and the American Philosophical Society. He was also a Fulbright scholar to Japan.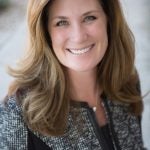 Cyndee Lake is Chief Purpose Officer and Co-Founder of Blank Page, a people-focused design and strategy practice in Austin, Texas and holds a Master of Arts in the Human Dimensions of Organizations from the University of Texas. Blank Page designs innovative and immersive experiences that unlock untapped potential in individuals, teams, and organizations.
Cyndee brings 30+ years of leadership and business success in a variety of industries. She has a proven track record of strategic thinking, sustainable change leadership, service, and product design, business process improvement, project execution, cultural transformation, and building high-performing teams. She is well known for her ability to balance judgment and rigor in serving the needs of stakeholders, while simultaneously leveraging curiosity, compassion, constructive dialogue, and experimentation to drive results.
Cyndee's core strengths include facilitation, communication, decision making, inspiring and enabling change, and solving complex business problems.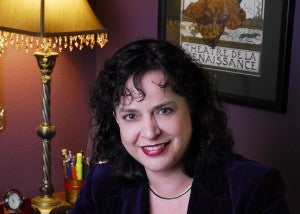 Elizabeth Richmond-Garza is an Associate Professor of English at the University of Texas at Austin, teaching theatre, aesthetics, and fine arts at UT Austin. She also teaches the "Organizational Diversity" course in the HDO Master's Program. She is the Director of the Program in Comparative Literature and was previously chief administrative and financial officer of the American Comparative Literature Association.
Dr. Richmond-Garza holds degrees from U. C. Berkeley, Oxford University, and Columbia University and has held both Mellon and Fulbright Fellowships. She works actively in eight foreign languages and is renowned for her creative, multi-media approach to teaching. Among other honors, she has been awarded the Chad Oliver Plan II Teaching Award, the 16th annual Friar Centennial Teaching Fellowship, and the Minnie Piper Stevens Teaching Award. She was elected to the Academy of Distinguished Teachers in 2004 and was awarded the Regents' Outstanding Teaching Award in 2009. She has also offered a series of lectures at the Menil Art Gallery and is regularly invited as a speaker in Dallas, Austin, and Houston.
This program includes the following courses:
Courses subject to change based on faculty availability. Participants will be notified of any course changes prior to the program.
As a professional, I don't always have time for continuing education, and frankly, much of it goes 'in one ear and out the other.' HDO is different: You learn tangible, applicable, and very relevant tools and techniques. The way I look at the work I do has changed since the completion of my Certificate Program and the impact on my overall effectiveness has been substantial.
I've been in Executive Management for over 20 years. The courses I took in the HDO program helped me to gain a fresh perspective on management; specifically, on how people work. I highly recommend taking a seminar or obtaining a certification in this program.
From Certificate Seeker to Competitive Advantage in Just Four Days
Built on strong academic fundamentals and real-world relevance, HDO Certificate Programs are designed to enhance the portfolios of mid- and upper-level professionals.
Over the course of four days, you will gain immediately applicable tools and skills to accelerate your career, whether your goal is advancing in your current organization, deepening your capacities to excel in your existing role, or developing additional skills for a transition to a new position. In the process, you will learn alongside and network with experienced professionals from a diverse range of industries.