Emotional Intelligence for Leaders
Emotional Intelligence for Leaders
Leadership • Decision-Making • Communication
Upcoming Course: Fall 2024
Location: UT Austin
Cost: $1,000
Course Description
Understanding how our neurology drives our emotions, and how our emotions impact our ability to lead and follow others, is paramount to developing a leadership style that truly motivates others to excel.
In this information-packed and interactive seminar, Consultant Jim Pacey and Psychologist Kirsten Bradbury guide participants in developing the skills and knowledge they need to increase their use of Emotional Intelligence (EQ) in workplace leadership.
Integrating perspectives from biomedicine, positive psychology, clinical science, business, and leadership studies, this seminar focuses on four key subcomponents of EQ and their application to successful leadership.
A variety of leadership behaviors can be enhanced by applying advanced socioemotional regulatory and relational skills, like workplace decision-making, creative innovation, and team communication.
Course Leader(s)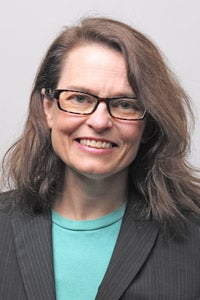 Dr. Kirsten Bradbury is an Associate Professor of Instruction in the Psychology department at UT Austin and maintains a clinical practice in Austin, TX.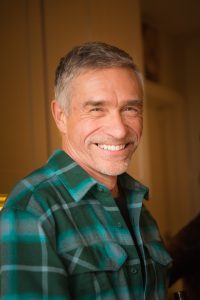 Jim Pacey enjoyed a 38-year career with the YMCAs of Houston, Austin, St. Louis, and Seattle. He helped start four YMCAs in previously unserved areas. In each case, he led a grassroots process within those communities to assure support from individuals, organizations, and municipalities. Jim revamped the YMCA of Austin's financial development department and, in 2010, raised over $1 million for the first time in the organizations' history. He led the YMCA of Austin's 2020 strategic planning process. Jim was also a National Trainer for YMCA-USA and has trained hundreds of YMCA staff and volunteers over the past 30 years.
Jim started his own consulting and coaching company in 2019, which has focused primarily on improving small nonprofit organizations in Austin. His areas of expertise are board governance, strategic planning, community development and engagement, and fundraising. Jim has worked with Stronger Austin, Truth Be Told, Nourish Foundation, Chestnut Neighborhood Revitalization Corporation, and AISD. He's also facilitated workshops at ACC's Center for Nonprofit Studies.
Jim is active as a volunteer with 3 Day Startup (Board Chair), Central Texas Allied Health Institute (Board President), Natural Learning Foundation (Treasurer), Mayor's Health & Fitness Council (Board Member), and The Neighborhood, Inc.
Course Format
Participants will complete self-assessments of EQ to identify their relative strengths and areas for growth, and will learn and practice a variety of useful techniques for improving the socioemotional skills they need in order to be maximally effective leaders.
Details & Registration
Location: UT Austin
Upcoming Course(s): Spring 2024
Time: 9:00 a.m. – 4:00 p.m.
Continuing Education Units (CEUs): 0.6 CEUs will be awarded upon completion of this program (six hours of instruction)
Registration Deadline: Registration Closed
One-Day Seminar Pricing:
Registration fee includes all course materials, catering (lunch and refreshments), WiFi access, and parking.
Standard Registration: $1,000
UT System Staff/Alumni Registration: $750
Educator, Nonprofit, Government, Military Registration: $750
Get employer support! We've gathered resources to help you make the case for your employer to support your HDO education.
If you have questions prior to registering, please see our Professional Training FAQ or contact Andrew M. Vasquez, HDO's Enrollment & Success Coordinator at hdo-pro@austin.utexas.edu.
Who Should Participate?
The majority of participants in our Seminars and Certificate Programs are mid- and upper-level professionals working in the business, nonprofit, government, or military sectors; however, professionals at all levels of experience are welcome to participate. There are no prerequisites for enrolling in an HDO Professional Seminar.
While all HDO Seminars are developed with wide-ranging applicability in mind, the following individuals and groups will likely find Emotional Intelligence for Leaders most directly relevant to their work:
Senior/Executive Leadership
Middle Management
Management Consultants
Human Resources/Recruiting Directors & Managers
Learning/Training/Development Managers & Directors
HDO Seminars prepare me in ways that I didn't even know were possible. The lessons constantly open my mind to new ways of thinking and interacting with people and my surroundings.
Rachel White, Public Affairs Representative, College of Liberal Arts, the University of Texas at Austin
One-Day Professional Seminars
Our seminars combine cutting-edge research with real-world application to provide practical and immediately relevant tools for solving key organizational problems, ranging from personal motivation and growth to strategic leadership.
Businesses and nonprofits often bring outside specialists on board to improve their organization's overall efficiency, creativity, and productivity. Participants in our seminars learn to function as "internal consultants," equipped with new skills and insights to enhance their existing expertise and institutional knowledge.
By exploring specific human, cultural, and communicatory aspects of organizations alongside professionals from a wide range of industries, participants leave HDO seminars more effective, well-rounded employees.