Upcoming Course Dates: 

February 2, 2018 (8:30 am – 4:00 pm)
This course focuses on how awareness of culture can contribute to ethical leadership and good decision-making in organizations. Participants will develop skills to apply ethical theories in ways that are sensitive to variations in cultural values.

Ethics, Culture, and Leadership
This course focuses on how awareness of culture can contribute to ethical leadership and good decision-making in organizations.
Participants will use case studies to think about ethical issues in organizations related to topics such as compliance, technology use, health and illness, and sustainability.
These topics are considered from a global perspective emphasizing how cultural values inform ethical decision-making and how different ethical and cultural systems address and define moral issues that arise in organizations.
Participants will explore ethical theories that have been used in the West to and compare these with approaches in non-Western cultures, such as Japan. The course will emphasize developing skills to apply ethical theories in ways sensitive to variations in cultural values.
Participants will learn five strategies:


Recognizing Cultural Differences: Cultural differences in the workplace can be overt or subtle. How can we use awareness of cultural differences to enhance ethical leadership?


Ethics and Culture: How do cultural differences influence ways that we react to moral dilemmas?


Navigating Difference: How to think from the perspectives of others, even when their ideas seem morally wrong.


Observational Mindset: Understanding other cultures and ethical systems by learning about and engaging the perspective of others.


Self-Awareness Through Observation: Building techniques for ethical self-awareness by learning from the ways others think about right and wrong.


Ethics, Culture, and Leadership
Location: UT Austin Campus
Upcoming Courses: February 2, 2018
Time: 8:30 a.m. - 4:00 p.m.
Seminar Pricing
Standard Fee: $750

Early Bird Registration: $562.50 (25% discount; ends three months prior to seminar date)

UT Staff/Alumni: $600 (20% discount)

HDO Master's Alumni: $200

Certificate Seeker Discount: Ethics, Culture, and Leadership is applicable to participants pursuing the Organizational Improvement (OI) and Language & Leadership (LL) Certificate Programs.
Seminar Fee Includes:
Course Registration

Parking

WiFi Access

Lunch 

Refreshments

Course Materials
If you have questions prior to registering, please see our Professional Training FAQ or contact Lewis Miller, HDO's Marketing Coordinator, at lewismiller@utexas.edu / 512-232-8330.
---
Registration
Please select your preferred date below:
   February 2, 2018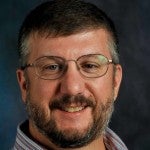 John Traphagan is Professor of Anthropology, Human Dimensions of Organizations, and Religious Studies, and a faculty affiliate of the Population Research Center at The University of Texas at Austin. He received his Ph.D. from the University of Pittsburgh in Social Anthropology, holds an MAR degree from Yale University in Ethics, and a BA in Political Science from the University of Massachusetts at Lowell.
His postdoctoral research was conducted as a National Institute on Aging Postdoctoral Fellow at the Population Studies Center of the University of Michigan and he has received a variety of grants to support his research, including funding from the National Institutes of Health, the Wenner-Gren Foundation for Anthropological Research, the Social Science Research Council, the Association for Asian Studies, and the American Philosophical Society. He was also a Fulbright scholar to Japan.
The majority of participants in our Seminars and Certificate Programs are mid- and upper-level professionals working in the business, nonprofit, government, or military sectors; however, professionals at all levels of experience are welcome to participate. There are no prerequisites for enrolling in an HDO Professional Seminar.

While all HDO Seminars are developed with wide-ranging applicability in mind, the following individuals and groups will likely find Ethics, Culture, and Leadership most directly relevant to their work:


Senior/Executive Leadership
Managers and Directors
Team Leaders & Supervisors
Human Resources/Recruiting Directors & Managers
International Recruiters & Human Resources Managers
Anyone tasked with solving team cohesion and/or leadership problems
For participants coming in for seminars from outside the Austin area, there are several hotels near campus, many within walking distance.HDO recommends the following hotels:
HDO works with these many of these venues on a regular basis. If you need assistance selecting a hotel, please contact Jessica Crawford, HDO's Senior Administrative Associate at 512-232-7343 or
jessica.crawford@austin.utexas.edu
.
On-campus parking is covered for all participants for the day of their seminar. For transit information, please visit
Capital Metro's website
.
I've been in Executive Management for over 20 years. The courses I took in the HDO program helped me to gain a fresh perspective on management; specifically, on how people work. I highly recommend taking a seminar or obtaining a certificate in this program.
– Dorothy A. Benavidez, Executive Vice President, CRAssociates, Inc.
My favorite part of the Certificate Program was, hands down, the cross-disciplinary faculty. What remarkable minds! In HDO, I gained multiple news lenses through which to view workplace challenges. I felt so lucky to have exposure and access to these extraordinary educators. The faculty that has been assembled in HDO is world class. I can't stop raving.
– Sarah Gerichten, Director of Marketing, Square Root, Inc.
As a professional, I don't always have time for continuing education, and frankly, much of it goes 'in one ear and out the other.' HDO seminars are different. Not only do they provide an invigorating and inspiring experience, you learn tangible, applicable, and very relevant tools and techniques to apply to your everyday life.
– Rachel Fox, Senior IT Manager, Hewlett-Packard (HP)

HDO One-Day Seminars • Professional Training Home