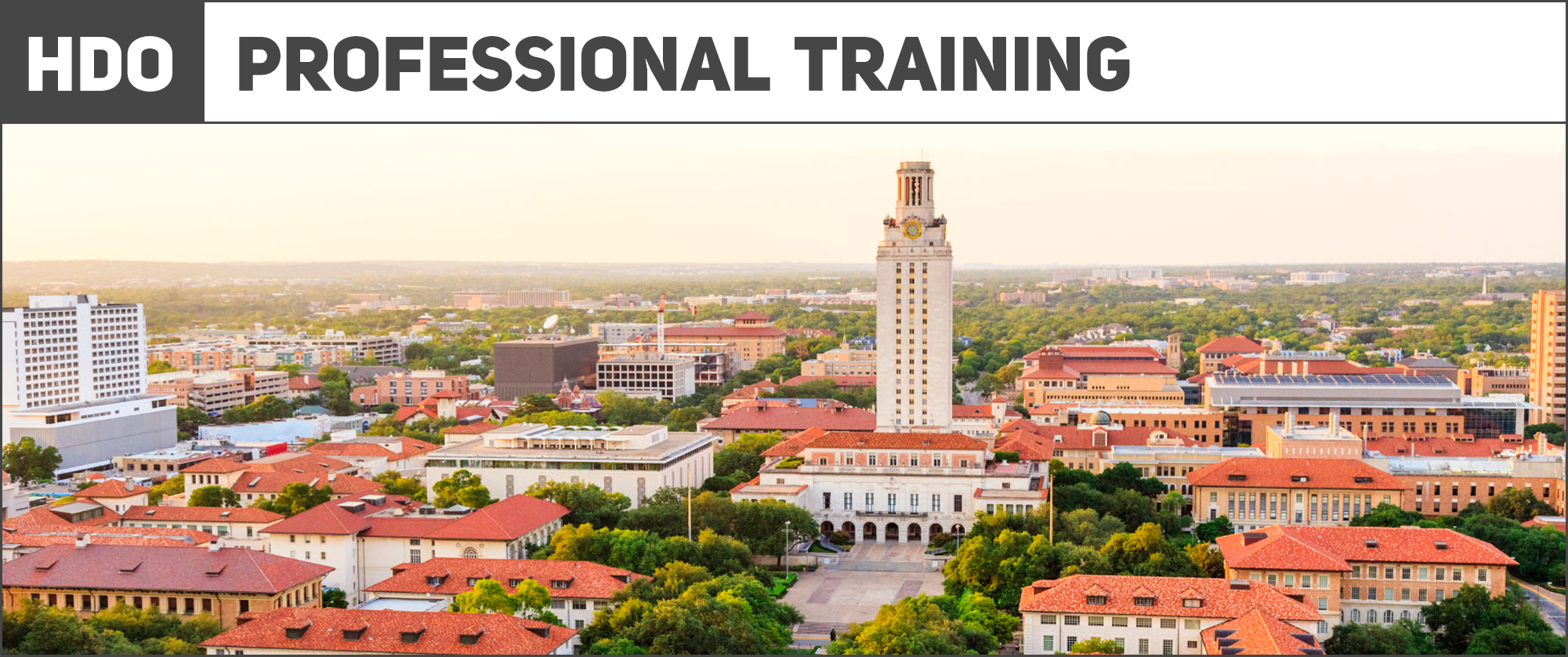 » Four-Day Certificate Programs | Group Training Options | Professional Training Home
Ethics, Culture, and Leadership
Ethical Leadership • Decision Making • Cultural Awareness
---
Seminar Instructor: John Traphagan, PhD
Upcoming Course Dates: October 9, 2018 (8:30 am – 4:00 pm)
This course focuses on how awareness of culture can contribute to ethical leadership and good decision-making in organizations. Participants will develop skills to apply ethical theories in ways that are sensitive to variations in cultural values.

I've been in Executive Management for over 20 years. The courses I took in the HDO program helped me to gain a fresh perspective on management; specifically, on how people work. I highly recommend taking a seminar or obtaining a certificate in this program.
– Dorothy A. Benavidez, Executive Vice President, CRAssociates, Inc.
Another terrific HDO seminar! I love the structure of these courses – incredible instructors from various backgrounds, opening minds to consider different solutions to common organizational problems.
– Sarah Gerichten, Marketing Director, Square Root, Inc.