Next Run: 

September 15, 2017; 8:30 am – 4:00 pm
Conventional notions of leadership hold that leaders are powerful, famous, and charismatic persons who not only present grand visions of change for their organizations but also persuade or subjugate others to follow these visions. This seminar presents alternative perspectives on leadership and success.
Fulfillment in the Workplace
Participants in this seminar will explore alternatives to traditional measures of leadership and success. These alternatives are based on the assumptions that a true leader is someone who:
Has identified inherent interests and strengths and devotes considerable time, attention, and resources in pursuing them, and

Has taken (or is willing to take) personal responsibility for manifesting the traits that he/she would like to see in others.
From the perspective of this course, therefore, true leadership is not something one strives toward for the sake of the power, fame, and money; instead, it is a natural by-product of leading an already fulfilling and authentic life, both personally and professionally.
Seminar discussions and exercises will consider:
Why identifying inherent interests is a prerequisite for being a true leader, and

How to transcend the derailing influence of social factors in finding and then following one's calling.
The course material draws from several fields, including psychology, economics, and philosophy.
Fulfillment in the Workplace
Location: UT Austin Campus
Date: September 15, 2017
Time: 8:30 a.m. - 4:00 p.m.
Seminar Pricing
Standard Fee: $750

UT Staff/Alumni: $600 (20% discount)

HDO Master's Alumni: $200
Seminar Fee Includes:
Course Registration

Parking

WiFi Access

Lunch 

Refreshments

Course Materials
If you have questions prior to registering, please see our Professional Training FAQ or contact Lewis Miller, HDO's Marketing Coordinator, at lewismiller@utexas.edu / 512-232-8330.
---
Registration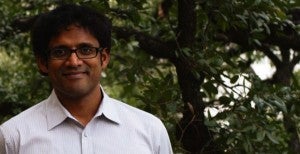 Raj Raghunathan, a Professor of Marketing at UT Austin, juxtaposes theories from psychology, behavioral sciences, decision theory, and marketing to document and explain interrelationships between affect and consumption behavior. His work has been cited in mass media outlets such as The New York Times, The Los Angeles Times, Austin American Statesman, The Houston Chronicle, and Self magazine.
He has taught in the executive program at the McCombs School of Business for more than seven years. In addition, he has taught executives from around the world, including Thailand, Finland, and China. He writes about his views on creativity, productivity, leadership, and self-regulation on his popular Psychology Today blog, Sapient Nature
The majority of participants in our Seminars and Certificate Programs are mid- and upper-level professionals working in the business, nonprofit, government, or military sectors; however, professionals at all levels of experience are welcome to participate. There are no prerequisites for enrolling in an HDO Professional Seminar.

While all HDO Seminars are developed with wide-ranging applicability in mind, the following individuals and groups will likely find Fulfillment in the Workplace most directly relevant to their work:


Senior/Executive Leadership
Middle Management
Team Leaders & Supervisors
Human Resources/Recruiting Directors & Managers
Individuals or teams working for organizations that already emphasize the "triple bottom-line" (profits, customer welfare, and employee welfare)
For participants coming in for seminars from outside the Austin area, there are several hotels near campus, many within walking distance.HDO recommends the following hotels:
HDO works with these many of these venues on a regular basis. If you need assistance selecting a hotel, please contact Jessica Crawford, HDO's Senior Administrative Associate at 512-232-7343 or
jessica.crawford@austin.utexas.edu
.
On-campus parking is covered for all participants for the day of their seminar. For transit information, please visit
Capital Metro's website
.
I thoroughly enjoyed the team collaboration aspects of the seminar, but my favorite points were related to gratitude and asking important questions. I plan to introduce and implement that idea of the "Vision Board" in my department and hopefully to the entire division in the hope that the institution will implement this idea as well.
– Michelene A. Holmes, Clinical Program Coordinator, MD Anderson Cancer Center
I would absolutely recommend this course to others. Dr. Raghunathan was incredibly relevant. The course was very personal, but that made it very effective! I was thrilled with the content. Very meaningful.
– Rachel Fox, Senior IT Manager, Hewlett-Packard (HP)
Dr. Raghunathan was able to put reason into why the tactics of achieving happiness he presented are effective. It helps to have an expert shed light on this very important subject. All the book references will also enable us to look deeper into the subject matter.
– Francis Tsang, Site Lead, Clinical Transformation at University Medical Center Brackenridge
HDO One-Day Seminars • Professional Training Home
[supsystic-social-sharing id='1′]