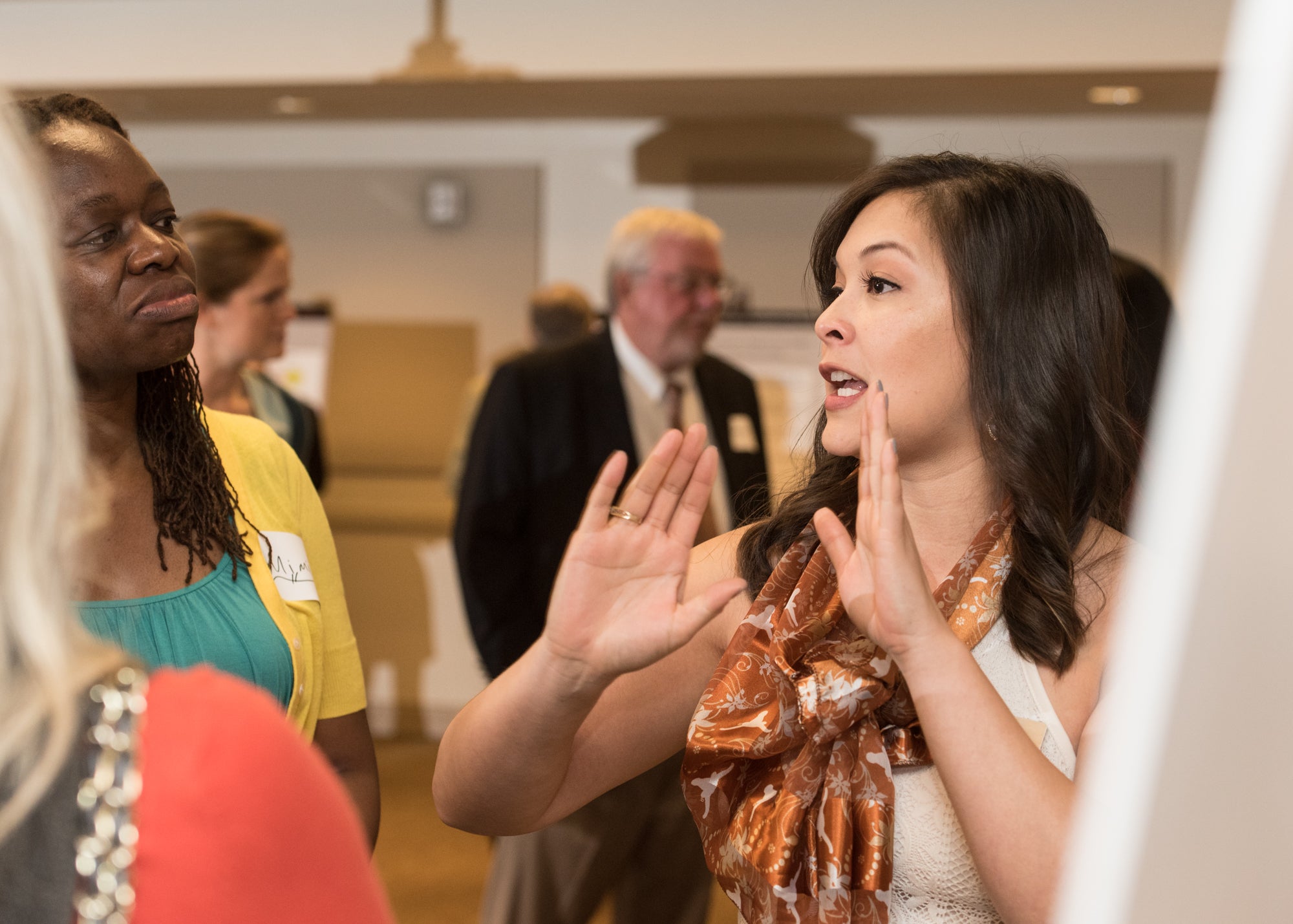 Invest in Your Career with Human Dimensions of Organizations
Join us at UT Austin in December to discover how HDO's Professional Programs can benefit your career.
Learn about our 15-Month Executive Master's Degree and get a first-hand perspective from current students and program alums on the benefits of exploring human-centered challenges through a multidisciplinary, cohort-based approach.
If you're not ready to commit to a degree program, you can also explore our four-day certificate programs. Many of these programs are led by faculty who teach in the Master's program. Rooted in research, these programs provide you with actionable tools and techniques for immediate application to workplace challenges.
Program faculty, staff, students, and alums will be in attendance at both events and ready to chat with you to determine if HDO is a good fit for your professional goals.
Practical Applications of the Liberal Arts for the Modern Workplace
Location: Thompson Conference Center, Room 3.102, 2405 Robert Dedman Drive, Austin, TX 78712
The HDO Master's Class of 2023 will be presenting their capstone projects to the public on December 8.
These projects, which explore the applicability of the humanities and social and behavioral sciences to business and nonprofit organizations, serve as a culmination of all the work students have put forth in pursuit of their degree.
Students will be on hand to answer general questions about their projects and to explore how their ideas may be applied to your organization.
December 8, 2023
UT Austin | 10:00 a.m. – Noon
On-Campus Information Session
Explore HDO's 15-Month Executive Master's Degree Program as well as Spring 2024 certificate programs.
Hosted by the program director, this info session will cover a variety of topics, including:
Program Overview & History
Master's Application Process & Deadlines
Certificate Programs
In addition, HDO faculty, staff, and alumni will be there to discuss their perspectives and experiences and to answer your questions.
December 14, 2023
UT Austin | 5-6:30 p.m.