Emma Steiner shares her experiences with HDO
Anna Carter
June 25, 2019
Emma Steiner is about to finish her second year as an HDO major, and she is grateful to have found a degree program that provides her with creative freedom while preparing her for the workforce. She credits HDO for helping her land her current marketing job. During the job interview, the hiring manager was impressed to learn about Emma's strong sense of human understanding within workplaces.
"Most employers look for people who are human-oriented and can later learn the skills needed for a specific job. HDO fosters personal development and creates well-rounded individuals," said Emma. 
Dr. Art Markman, HDO's founding director, has inspired Emma to effectively solve human-centered problems within her campus clubs and organizations. Emma's knowledge of successful teamwork and collaboration within businesses can be attributed to Dr. Art Markman's HDO 301 class (Introduction to the Human Dimensions of Organizations). In this class, students are split up into "negotiation groups" and complete various conflict-mediation exercises throughout the semester.
Emma's favorite activity came towards the end of the semester, once each team had completed multiple exercises together. Dr. Markman had each team member take a personality test, the results of which were then released to the entire team. After learning their fellow classmates' key personality traits, each student had to write a paper about their teammates' personalities and whether their actions throughout negotiation activities revealed their personality test scores.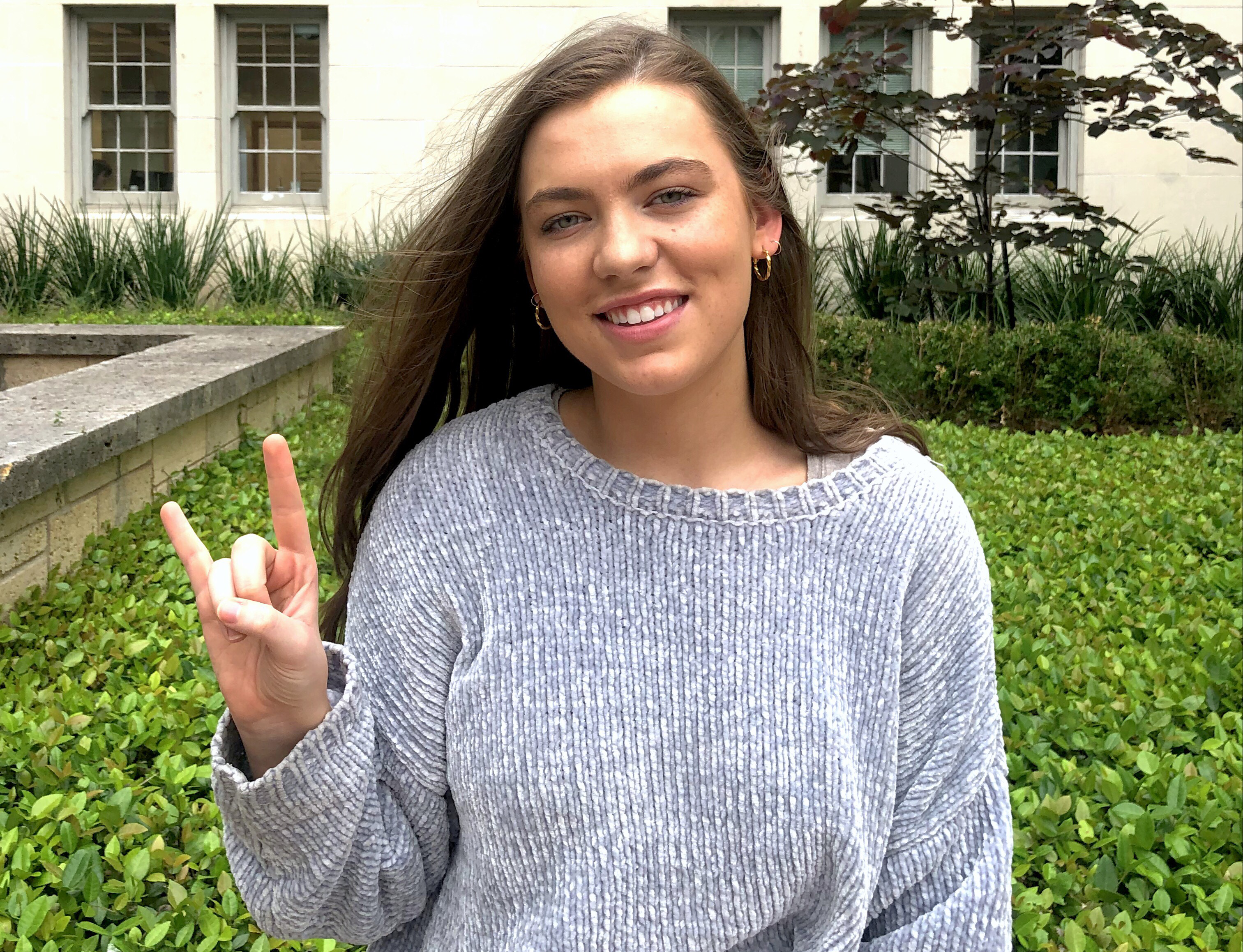 Through this exercise, Emma learned to recognize the diversity of personalities and motivations within any group setting and how these can impact the group dynamic. Knowing that each individual has a unique personality is essential in motivating co-workers, mediating disagreements between team members, engaging in negotiations, and communicating with supervisors.
"I went into a new major that not many people knew about. After 301, I was really proud to tell people that I am an HDO major, and I suggested the class to all of my friends. Dr. Markman is one of the nicest and well-learned professors I have ever had," said Emma.