Designing a More Diverse and Inclusive Organization
Designing a More Diverse and Inclusive Organization
Organizational Culture • Diversity • Inclusion
Upcoming Course: Fall 2024
Location: UT Austin
Cost: $1,000
Course Description
In this seminar, we explore some specific ways your organization can move beyond rhetoric and good intentions to action and impactful outcomes. In addition to learning about some of the most relevant research in this area, participants will have the chance to collaborate in small groups to generate practical solutions that address real-world problems.
The growing attention to systemic racism has compelled many organizations to make anti-racist statements and pledges. But the work of building an anti-racist organization does not stop with a public statement. Organizations must also conduct a serious examination of their workplace culture and practices to build stable and fair futures. 
Research suggests that organizations that have a multiple perspectives on the leadership team tend to perform better compared to those that do not. A key lesson from this research is practices must be more than just "virtue signaling." Executing these initiatives effectively deliver creative and financial results.
Seminar participants will have the opportunity to explore these issues in-depth, learn about some of the techniques that work to build more dynamic and welcoming organizations, and develop some practical strategies that can be applied by your organization.
Course Leader(s)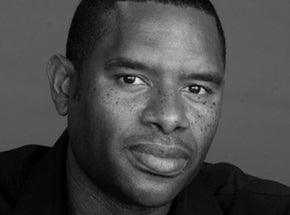 S. Craig Watkins is the incoming Ernest S. Sharpe Centennial Professor at the University of Texas at Austin. An internationally recognized expert in media, Watkins is the author of five books exploring young people's engagement with media and technology. His two most recent books—The Digital Edge and Don't Knock the Hustle—result from his work with the Connected Learning Research Network, a research collaborative funded by the MacArthur Foundation.
Watkins is the founding director of the Institute for Media Innovation, a new boutique hub for research and design located in the Moody College of Communication. IMI brings together a unique collection of social scientists, media creatives, journalists, and designers to translate research-driven knowledge into critical and creative engagement with a media, tech, and AI-driven world that grows more influential every day.
His work has been profiled in places as varied as The Washington Post, The Atlantic, Newsweek, TIME, ESPN, NPR, and featured at venues like SXSW, The Aspen Institute, and The New York Times Dialogue on Race.
Learning Objectives
Drawing from research in fields as varied as sociology, psychology, business, and the arts this seminar explores some of the crucial issues that all organizations must contend with, including:
What's the difference between initiatives and why is  hard to implement?
Why do most programs fail and what you can do to change that?
Why assessing and understanding the racial climate of your organization is crucial to building a better enterprise.
What specific changes can you implement to enhance your organization's initiatives?
What kinds of community-oriented initiatives should your organization invest in?
Details & Registration
Location: Online
Upcoming Course(s): October 31, 2023
Time: 9:00 a.m. – 4:00 p.m.
Continuing Education Units (CEUs): 0.6 CEUs will be awarded upon completion of this program (six hours of instruction)
Registration Deadline: October 28, 2023
One-Day Seminar Pricing:
Standard Registration: $1,000
UT System Staff/Alumni Registration: $750
Educator, Nonprofit, Government, Military Registration: $750
Get employer support! We've gathered resources to help you make the case for your employer to support your HDO education.
If you have questions prior to registering, please see our Professional Training FAQ or contact contact Andrew M. Vasquez, HDO's Enrollment & Success Coordinator at hdo-pro@austin.utexas.edu. 
Who Should Participate?
The majority of participants in our Seminars and Certificate Programs are mid- and upper-level professionals working in the business, nonprofit, government, or military sectors; however, professionals at all levels of experience are welcome to participate. There are no prerequisites for enrolling in an HDO Professional Seminar.
While all HDO Seminars are developed with wide-ranging applicability in mind, the following individuals and groups will likely find How to Design a More Diverse and Inclusive Organization most directly relevant to their work:
Senior/Executive Leadership
Managers and Directors
Team Leaders & Supervisors
Human Resources/Recruiting Directors & Managers
Officers/Managers/Directors
HDO Seminars prepare me in ways that I didn't even know were possible. The lessons constantly open my mind to new ways of thinking and interacting with people and my surroundings.
Rachel White, Public Affairs Representative, College of Liberal Arts, the University of Texas at Austin
One-Day Professional Seminars
Our seminars combine cutting-edge research with real-world application to provide practical and immediately relevant tools for solving key organizational problems, ranging from personal motivation and growth to strategic leadership.
Businesses and nonprofits often bring outside specialists on board to improve their organization's overall efficiency, creativity, and productivity. Participants in our seminars learn to function as "internal consultants," equipped with new skills and insights to enhance their existing expertise and institutional knowledge.
By exploring specific human, cultural, and communicatory aspects of organizations alongside professionals from a wide range of industries, participants leave HDO seminars more effective, well-rounded employees.