Just Stop: Zen, Stress, Anxiety and Uncertainty
Just Stop: Zen, Stress, Anxiety, and Uncertainty
Managing & Reducing Stress • Change Acceptance
Upcoming Course: TBD
Location: UT Austin
Cost: $1,000
Program Description
This course draws on the field of cultural anthropology as well as insights from Japanese Zen to think about how to deal with and embrace the problem of uncertainty in our lives and work.
We will use practical examples from both Zen and anthropology to explore how the desire to obtain certainty in life has a way of generating stress and anxiety.  Participants will explore concepts and practices from Japanese Buddhism as a way of responding to and thinking about the causes of stress and anxiety. We will also look at similar North American ideas, which can be found in writings such as the poetry of T. S. Eliot and the ideas of Robert Pirsig.
The seminar will emphasize developing skills to apply abstract ideas to the realities of daily life. This isn't just a day of philosophical musing. We will practice sitting and other techniques used in Zen.
The aim of this course is for participants to come away with new ideas about how to address and manage stress and anxiety that arise in work and daily life, as well as to become more comfortable with the idea that uncertainty is a central part of human experience.
Course Leader(s)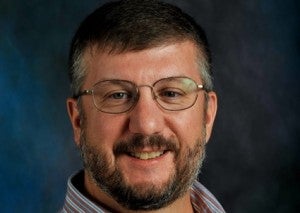 John Traphagan is Professor of Anthropology, Human Dimensions of Organizations, and Religious Studies, and a faculty affiliate of the Population Research Center at The University of Texas at Austin. He received his Ph.D. from the University of Pittsburgh in Social Anthropology, holds an MAR degree from Yale University in Ethics, and a BA in Political Science from the University of Massachusetts at Lowell. His postdoctoral research was conducted as a National Institute on Aging Postdoctoral Fellow at the Population Studies Center of the University of Michigan and he has received a variety of grants to support his research, including funding from the National Institutes of Health, the Wenner-Gren Foundation for Anthropological Research, the Social Science Research Council, the Association for Asian Studies, and the American Philosophical Society. He was also a Fulbright scholar to Japan.
Learning Objectives
In this course, we will explore four main questions: 
The Problem with Goal-Setting: While goal setting is necessary, it also has a way of creating a future orientation that distracts us from the present. How can we become more aware of the negative aspects of goal-setting in our work and life?
Zen: What we can learn from Zen that may be helpful in understanding the sources of stress and anxiety?
Accepting Change and Uncertainty: How can understandings from Buddhism and also cultural anthropology—and the encounter with cultural diversity—help in learning to embrace, rather than resist, uncertainty and change?
Tools: What strategies, practices, and ideas can help with addressing stress and anxiety?
Details & Registration
Location: UT Austin
Upcoming Course(s): TBD
Time: 9:00 a.m. – 4:00 p.m.
Continuing Education Units (CEUs): 0.6 CEUs will be awarded upon completion of this program (six hours of instruction)
Registration Deadline: TBD
One-Day Seminar Pricing:
Registration fee includes all course materials, catering (lunch and refreshments), WiFi access, and parking.
Standard Registration: $1,000
UT System Staff/Alumni Registration: $750
Educator, Nonprofit, Government, Military Registration: $750
Get employer support! We've gathered resources to help you make the case for your employer to support your HDO education.
If you have questions prior to registering, please see our Professional Training FAQ or contact Andrew M. Vasquez, HDO's Enrollment & Success Coordinator at hdo-pro@austin.utexas.edu.
Who Should Participate?
The majority of participants in our Seminars and Certificate Programs are mid- and upper-level professionals working in the business, nonprofit, government, or military sectors; however, professionals at all levels of experience are welcome to participate. There are no prerequisites for enrolling in an HDO Professional Seminar.
While all HDO Seminars are developed with wide-ranging applicability in mind, the following individuals and groups will likely find Just Stop: Zen, Stress, Anxiety, and Uncertainty most directly relevant to their work:
Senior/Executive Leadership
Managers and Directors
Team Leaders & Supervisors
Creative Professionals and Executives
Individuals and teams operating in a quota-based evaluation environment 
The professor was spot-on in his delivery and subject matter expertise: He handled controversial topics with ease and respect. This will, in turn, help me navigate potential hot-topic issues in the workplace.
Jacob Stokes, Deputy Court Administrator at Travis County
One-Day Professional Seminars
Our seminars combine cutting-edge research with real-world application to provide practical and immediately relevant tools for solving key organizational problems, ranging from personal motivation and growth to strategic leadership.
Businesses and nonprofits often bring outside specialists on board to improve their organization's overall efficiency, creativity, and productivity. Participants in our seminars learn to function as "internal consultants," equipped with new skills and insights to enhance their existing expertise and institutional knowledge.
By exploring specific human, cultural, and communicatory aspects of organizations alongside professionals from a wide range of industries, participants leave HDO seminars more effective, well-rounded employees.