Upcoming Course Dates: 

April 27, 2018
The course focuses on six areas of thinking that provide easy-to-learn strategies rooted in cognitive science that will help people to be more productive, efficient, creative, motivated, and satisfied in their working lives, and beyond.
Maximizing Mental Agility
Maximizing Mental Agility is a one-day course, developed by Psychology Professor and HDO Director Dr. Art Markman. The course focuses on six areas of thinking that provide easy-to-learn strategies rooted in cognitive science that will help people to be more productive, efficient, creative, motivated, and satisfied in their working lives, and beyond.
The course highlights six facets of human thought that are simultaneously hidden and obvious. Most of us are unaware that these factors control the way that we think, and yet, when we are told about them, we recognize situations where they have affected our thinking. By making these characteristics explicit, we give people more insight into the strengths and weaknesses of their own thinking. We then provide specific techniques based on these insights that they can use to be more effective in the workplace and beyond.
These techniques are presented in a fast-paced, interactive format, that combines presented material with situational team-based learning modules, designed to transition the concepts into the students everyday thinking.
The six strategies participants will learn in this course are:
The Role of 3: Our thought and memory capacity is

organized around 3 items at a time. How we can use this to our advantage



Autopilot and Creativity: How the mind tries NOT to think as much as possible, and how we can turn this knowledge to our advantage.


Making Connections: Our best thinking comes from understanding causes, but we often fail to do this. How can we turn this knowledge into more powerful thinking?


Using Analogy and Similarity: The mind is constantly re-using old ideas in new situations. How can we train ourselves to use this natural skill to be more creative?


Active Memory: Improving the quality of what we remember by actively managing the quality of what we learn.


Defining Your Goals: Most people fail to reach their goals because they fail to take a "productive pause" to think about how they will achieve them.
Maximizing Mental Agility
Location: UT Austin Campus
Upcoming Courses: April 27, 2018
Time: 8:30 a.m. - 4:00 p.m.
Seminar Pricing
Standard Fee: $750

Early Bird Registration: $562.50 (25% discount; ends three months prior to seminar date)

UT Staff/Alumni: $600 (20% discount)

HDO Master's Alumni: $200

Certificate Seeker Discount: Maximizing Mental Agility is applicable to participants pursuing the Personal Leadership (PL) and Strategic Thinking (ST) Certificate Programs.
Seminar Fee Includes:
Course Registration

Parking

WiFi Access

Lunch 

Refreshments

Course Materials
If you have questions prior to registering, please see our Professional Training FAQ or contact Lewis Miller, HDO's Marketing Coordinator, at lewismiller@utexas.edu / 512-232-8330.
---
Registration
Please select your preferred date below:
   April 27, 2018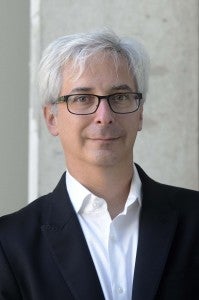 Art Markman is the Annabel Irion Centennial Professor of Psychology and Marketing at The University of Texas at Austin and the Director of the HDO program. He received his Ph.D. in 1992 from the University of Illinois and worked at Northwestern University and Columbia University before coming to The University of Texas at Austin in 1998.
Dr. Markman has written over 125 scholarly works on topics in higher-level thinking including analogical reasoning, decision making, and motivation. He has extensive experience in executive education and consulting. Dr. Markman and several of his books, including Smart Thinking, Smart Change

, and

Brain Briefs (co-written with Dr. Bob Duke), have been featured on Dr. Phil and other programs.



Dr. Markman is also the co-host of

Two Guys on Your Head

, a weekly radio show and podcast produced by KUT.
The majority of participants in our Seminars and Certificate Programs are mid- and upper-level professionals working in the business, nonprofit, government, or military sectors; however, professionals at all levels of experience are welcome to participate. There are no prerequisites for enrolling in an HDO Professional Seminar.

While all HDO Seminars are developed with wide-ranging applicability in mind, the following individuals and groups will likely find Maximizing Mental Agility most directly relevant to their work:


Senior/Executive Leadership
Middle Management
Team Leaders & Supervisors
Human Resources/Recruiting Directors & Managers
Creative Professionals
Project Managers
For participants coming in for seminars from outside the Austin area, there are several hotels near campus, many within walking distance.HDO recommends the following hotels:
HDO works with these many of these venues on a regular basis. If you need assistance selecting a hotel, please contact Jessica Crawford, HDO's Senior Administrative Associate at 512-232-7343 or
jessica.crawford@austin.utexas.edu
.
On-campus parking is covered for all participants for the day of their seminar. For transit information, please visit
Capital Metro's website
.
Dr. Markman is obviously an expert on this subject. More importantly, he has mastered the technique of transferring his knowledge to the audience with his easy-to-follow delivery and keeping the class actively engaged in discussions. Practical examples helped too.
– Karun Sreerama, President, ESPA Corp Inc.
The seminar was well designed to offer digestible bites of knowledge and information. Dr. Markman practiced what he preached. I gained a number of skills that I will use in working with executives on their professional development.
– H. Rad Eanes, III, PhD, Owner, Executive Coaching/Consulting Organization, Inc.

HDO One-Day Seminars • Professional Training Home