Millennials
, Innovation, and the Future of Work
Millennials, Innovation, and the Future of Work
Management • Productivity • Engagement
Upcoming Course: TBD
Location: UT Austin
Cost: $650-$1,000
Course Description
Millennials are a generation on the rise and yet our understanding of the most diverse cohort in U.S. history often leads to misunderstanding and missed opportunities. Drawing from the field research that informs his new book, Don't Knock the Hustle: Young Creatives, Tech Ingenuity, and the Making of the New Innovation Economy, UT Austin Professor S. Craig Watkins explores why organizations must reset their views about millennials.
In 2016, millennials became the largest generational demographic group in the workforce. They represent the future of work. This future, however, is marked by unprecedented change including automation, precarity, and the rise of the gig economy. In an environment like this millennials are developing new values, habits, and ideas about their futures and the workplace.
Course Leader(s)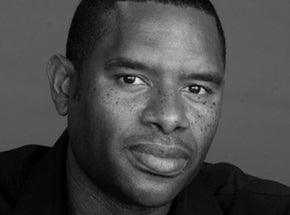 S. Craig Watkins is the incoming Ernest S. Sharpe Centennial Professor at the University of Texas at Austin. An internationally recognized expert in media, Watkins is the author of five books exploring young people's engagement with media and technology. His two most recent books—The Digital Edge and Don't Knock the Hustle—result from his work with the Connected Learning Research Network, a research collaborative funded by the MacArthur Foundation.
Watkins is the founding director of the Institute for Media Innovation, a new boutique hub for research and design located in the Moody College of Communication. IMI brings together a unique collection of social scientists, media creatives, journalists, and designers to translate research-driven knowledge into critical and creative engagement with a media, tech, and AI-driven world that grows more influential every day.
His work has been profiled in places as varied as the The Washington Post, The Atlantic, Newsweek, TIME, ESPN, NPR, and featured at venues like SXSW, The Aspen Institute, and The New York Times Dialogue on Race.
Learning Objectives
This one-day seminar draws on from research in fields as varied as sociology, psychology, business, and technology studies to explore some of the crucial issues that all organizations must contend with, including:
Separating fact from fiction: Who are millennials?
What popular narratives about millennials get wrong about this rising cohort
What do millennials value most in their career and creative aspirations?
When it comes to work, are millennials the most fickle generation ever?
How are millennials expanding our notions of innovation?
Why millennials care about diversity and inclusion…and why you should too
What millennials and the "side hustle" ethos means for the future work
What do the generational experiences of millennials tell us about the future of innovation?
This seminar is designed to help participants develop a more nuanced perspective about millennials, the future workplace, and how to maximize their organization's performance in a rapidly changing world.
Participants in this seminar will:
Develop a more nuanced view of millennials and their attitudes about work. Participants will engage in role play that allows them to better understand how to maximize the creative potential of millennial workers.
Learn the importance of challenging millennial workers in ways that spark their potential. To do this, participants will create work tasks and assignments that are designed to engage millennials' aspirations for work that matters.
Explore more effective methods for evaluating millennial employees. To do this, participants will develop mock evaluation protocols that reflect a more nuanced view of who millennials are and what this cohort values in the workforce.
Details & Registration
Location: UT Austin
Upcoming Course(s): TBD
Time: 9:00 a.m. – 4:00 p.m.
Continuing Education Units (CEUs): 0.6 CEUs will be awarded upon completion of this program (six hours of instruction)
Registration Deadline: TBD
One-Day Seminar Pricing:
Standard Registration: $1,000
UT System Staff/Alumni Registration: $650
Educator, Nonprofit, Government, Military Registration: $650
If you have questions prior to registering, please see our Professional Training FAQ or contact Miles Husid, HDO's Marketing Coordinator, at miles.husid@utexas.edu.
Who Should Participate?
The majority of participants in our Seminars and Certificate Programs are mid- and upper-level professionals working in the business, nonprofit, government, or military sectors; however, professionals at all levels of experience are welcome to participate. There are no prerequisites for enrolling in an HDO Professional Seminar.
While all HDO Seminars are developed with wide-ranging applicability in mind, the following individuals and groups will likely find Millennials, Innovation, and the Future of Work most directly relevant to their work:
Senior/Executive Leadership
Managers and Directors
Human Resources & Recruiting Professionals
Start-up Enterprises
Established Enterprises
Individuals and organizations looking for workers who are creative, nimble, and open to learning new things
HDO Seminars prepare me in ways that I didn't even know were possible. The lessons constantly open my mind to new ways of thinking and interacting with people and my surroundings.
Rachel White, Public Affairs Representative, College of Liberal Arts, the University of Texas at Austin
One-Day Professional Seminars
Our seminars combine cutting-edge research with real-world application to provide practical and immediately relevant tools for solving key organizational problems, ranging from personal motivation and growth to strategic leadership.
Businesses and nonprofits often bring outside specialists on board to improve their organization's overall efficiency, creativity, and productivity. Participants in our seminars learn to function as "internal consultants," equipped with new skills and insights to enhance their existing expertise and institutional knowledge.
By exploring specific human, cultural, and communicatory aspects of organizations alongside professionals from a diverse range of industries, participants leave HDO seminars more effective, well-rounded employees.