Organizational Improvement Certificate Program
Organizational Improvement Certificate Program
Brand Narratives • Change Management • Leadership
Upcoming Program: February 15-18, 2022
Location: Online
Cost: $2,300-$3,000
Program Description
The Organizational Improvement Certificate Program from Human Dimensions of Organizations at UT Austin prepares participants to build and lead high-functioning organizations.
Participants in this program will gain tools to 1) develop meaningful and persuasive brand narratives, 2) manage and embrace change throughout their organizations, 3) move beyond rhetoric to build truly inclusive workplaces, and 4) employ historical thinking to develop strategic approaches to leadership.
Note: This program will be delivered in a live online format. 
Details & Registration
Location: Online
Upcoming Program(s): February 15-18, 2022
Time: 9:00 a.m. – 4:00 p.m. each day
Continuing Education Units (CEUs): 2.4 CEUs will be awarded upon completion of this program (twenty-four hours of instruction)
Registration Deadline: February 11, 2022
Certificate Program Pricing
Standard Registration: $3,000
UT System Staff/Alumni Registration: $2,300
Educator, Nonprofit, Government, Military Registration: $2,300
Get employer support! We've gathered resources to help you make the case for your employer to support your HDO education. 
If you have questions prior to registering, please see our Professional Training FAQ or contact Alyx Dykema, HDO's Outreach and Engagement Manager, at alyx.dykema@austin.utexas.edu.
Who Should Participate?
The majority of participants in our Certificate Programs are mid- and upper-level professionals working in the business, nonprofit, government, or military sectors; however, professionals at all levels of experience are welcome to participate. There are no prerequisites for enrolling in an HDO Certificate Program.
While all HDO Certificate Programs are developed with wide-ranging applicability in mind, the following individuals and groups will likely find the Organizational Improvement Certificate Program most directly relevant to their work:
• Senior/Executive Leadership
• Team Leaders & Supervisors
• Managers and Directors
• Brand Managerrs
• Human Resources/Talent Management
• Employee & Customer Engagement Professionals
• Project Managers
Course Leaders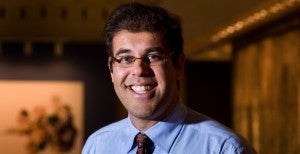 Jeremi Suri is the author of five books on contemporary politics and foreign policy. He has taught this and a number of other leadership seminars for over a decade to a variety of audiences, including state and federal government leaders, non-profit executives, and business leaders.
In September 2011, he published a book on the past and future of nation-building: Liberty's Surest Guardian: American Nation-Building from the Founders to Obama. Professor Suri's research and teaching have received numerous prizes. In 2007, Smithsonian Magazine named him one of America's "Top Young Innovators" in the Arts and Sciences. His writings appear widely in blogs and print media. Professor Suri is also a frequent public lecturer and guest on radio and television programs. In 2017, Dr. Suri published The Impossible Presidency: The Rise and Fall of America's Highest Office, in which he argues that the successful presidents of the past created unrealistic expectations for every president since JFK, with enormously problematic implications for American politics.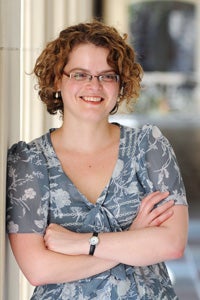 Ayelet Haimson Lushkov specializes in Roman historiography, the ways that Roman historians told the stories of their own past. She is the author of Magistracy and the Historiography of the Roman Republic: Politics in Prose (CUP, 2015), You Win or You Die: The Ancient World of Game of Thrones (Bloomsbury, 2017) and co-editor of Reception and the Classics: An Interdisciplinary Approach to the Classical Tradition (CUP, 2012), as well as a number of articles on Livy, historiography, political theory, classical reception, and Latin literature. Her work has also appeared in the Guardian, Independent, BBC History Extra, Eidolon, and The Chronicle of Higher Education, and been featured on UT News, Refinery 29, El Pais (Spain), and NPR. She is currently working on a monograph on Livy's poetics of citation, as well as developing an interest in the state of the humanities and in the working conditions of academic motherhood. In 2020-21, she is also a public fellow of the Op-Ed Project.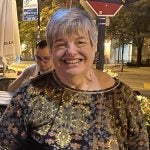 Davida Charney, PhD, has been a professor in UT Austin's Department of Rhetoric and Writing for nearly 20 years. In addition to rhetorical theory, she is an experienced teacher of business and technical communication as well as public policy argument. She has also served as a member and/or chair for numerous faculty committees, association boards, and local advocacy groups.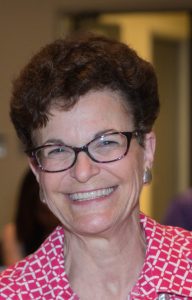 Marcia Silverberg, MSW, is the owner and founder of HR Directions, the consulting firm that she founded in 1998. HR Directions helps its clients align their people strategies with their business goals to achieve organizational success. Frequently this involves coaching executives and facilitating important meetings. Marcia retired in 2013 as Vice President, HR Strategic Initiatives and System Office Chief Human Resources Officer (CHRO) for Ascension Health, the largest not-for-profit healthcare system in the country with over 150,000 employees.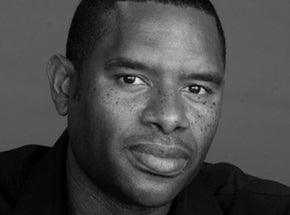 S. Craig Watkins is the incoming Ernest S. Sharpe Centennial Professor at the University of Texas at Austin. An internationally recognized expert in media, Watkins is the author of five books exploring young people's engagement with media and technology. His two most recent books—The Digital Edge and Don't Knock the Hustle—result from his work with the Connected Learning Research Network, a research collaborative funded by the MacArthur Foundation.
Watkins is the founding director of the Institute for Media Innovation, a new boutique hub for research and design located in the Moody College of Communication. IMI brings together a unique collection of social scientists, media creatives, journalists, and designers to translate research-driven knowledge into critical and creative engagement with a media, tech, and AI-driven world that grows more influential every day.
His work has been profiled in places as varied as The Washington Post, The Atlantic, Newsweek, TIME, ESPN, NPR, and featured at venues like SXSW, The Aspen Institute, and The New York Times Dialogue on Race.
This program includes the following courses:
Courses subject to change based on faculty availability. Participants will be notified of any course changes prior to the program.
As a professional, I don't always have time for continuing education, and frankly, much of it goes 'in one ear and out the other.' HDO is different: You learn tangible, applicable, and very relevant tools and techniques. The way I look at the work I do has changed since the completion of my Certificate Program and the impact on my overall effectiveness has been substantial.
I've been in Executive Management for over 20 years. The courses I took in the HDO program helped me to gain a fresh perspective on management; specifically, on how people work. I highly recommend taking a seminar or obtaining a certification in this program.
From Certificate Seeker to Competitive Advantage in Just Four Days
Built on strong academic fundamentals and real-world relevance, HDO Certificate Programs are designed to enhance the portfolios of mid- and upper-level professionals.
Over the course of four days, you will gain immediately applicable tools and skills to accelerate your career, whether your goal is advancing in your current organization, deepening your capacities to excel in your existing role, or developing additional skills for a transition to a new position. In the process, you will learn alongside and network with experienced professionals from a diverse range of industries.