Personal Leadership Certificate Program
Personal Leadership Certificate Program
Leading Change • management Strategy • productivity
Upcoming Program: October 20-23, 2020
Location: Online
Cost: $2,300-$3,000
Program Description
The Personal Leadership Certificate Program from Human Dimensions of Organizations at UT Austin prepares participants to be strategic, authentic, and ethical leaders.
Participants will gain the tools to strategically manage change (and reduce change apprehension); to develop productive time management, prioritization, and project management techniques; to create effective employee evaluation and engagement methods; and to optimize personal and team performance through tools rooted in psychology, neuroscience, and cognitive science.
This program includes the following courses:
• Addressing Change-o-Phobia: Leading Change Up and Down the Org Chart (October 20, 2020)
• Achieving Balance: Time Management for Modern Professionals (October 21, 2020)
• Millennials, Innovation, and the Future of Work (October 22, 2020)
• Flourishing in the Workplace (October 23, 2020)
Courses subject to change based on faculty availability. Participants will be notified of any course changes prior to the program.
Upon completion of your program, you will receive a digital copy of your certificate.
Details & Registration
Location: Online
Upcoming Program(s): October 20-23, 2020
Time: 9:00 a.m. – 4:00 p.m. each day
Continuing Education Units (CEUs): 2.4 CEUs will be awarded upon completion of this program (twenty-four hours of instruction)
Registration Deadline: October 12, 2020
HDO uses Zoom to conduct online courses. Please test your connection prior to registering.
Certificate Program Pricing
Standard Registration: $3,000
UT System Staff/Alumni Registration: $2,300
Educator, Nonprofit, Government, Military Registration: $2,300
If you have questions prior to registering, please see our Professional Training FAQ or contact Miles Husid, HDO's Marketing Coordinator, at miles.husid@utexas.edu.
Who Should Participate?
The majority of participants in our Certificate Programs are mid- and upper-level professionals working in the business, nonprofit, government, or military sectors; however, professionals at all levels of experience are welcome to participate. There are no prerequisites for enrolling in an HDO Certificate Program.
While all HDO Certificate Programs are developed with wide-ranging applicability in mind, the following individuals and groups will likely find the Personal Leadership Certificate Program most directly relevant to their work:
• Senior/Executive Leadership
• Managers and Directors
• Change Management Specialists and Consultants
• Consultants
• Project Managers
• Creative Professionals
Course Leaders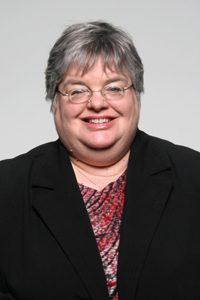 Davida Charney has been a professor in UT Austin's Department of Rhetoric and Writing for nearly 20 years. In addition to rhetorical theory, she is an experienced teacher of business and technical communication as well as public policy argument. She has also served as a member and/or chair for numerous faculty committees, association boards, and local advocacy groups.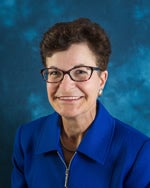 Marcia Silverberg, MSW, is the owner and founder of HR Directions, the consulting firm that she founded in 1998. HR Directions helps its clients align their people strategies with their business goals to achieve organizational success. Frequently this involves coaching executives and facilitating important meetings. Marcia retired in 2013 as Vice President, HR Strategic Initiatives and System Office Chief Human Resources Officer (CHRO) for Ascension Health, the largest not-for-profit healthcare system in the country with over 150,000 employees.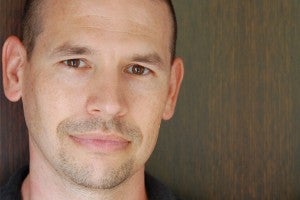 Clay Spinuzzi is a Professor of Rhetoric and Writing at UT Austin. Dr. Spinuzzi leads HDO 386: Persuasion and Argumentation in the HDO Master's Degree program. He has presented at industry conferences, including SXSW, and recently led a SXSW core conversation on communication in distributed workplaces. His research focuses on how organizations circulate and coordinate information to solve complex problems.
Dr. Spinuzzi has published several award-winning articles and four books: Tracing Genres through Organizations (MIT Press, 2003), Network (Cambridge University Press, 2008), Topsight (Amazon CreateSpace, 2013), and All Edge: Inside the New Workplace Networks (University of Chicago Press, 2015).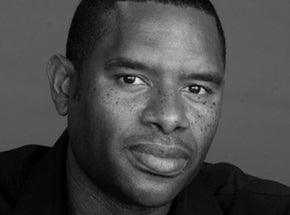 S. Craig Watkins is the incoming Ernest S. Sharpe Centennial Professor at the University of Texas at Austin. An internationally recognized expert in media, Watkins is the author of five books exploring young people's engagement with media and technology. His two most recent books—The Digital Edge and Don't Knock the Hustle—result from his work with the Connected Learning Research Network, a research collaborative funded by the MacArthur Foundation.
Watkins is the founding director of the Institute for Media Innovation, a new boutique hub for research and design located in the Moody College of Communication. IMI brings together a unique collection of social scientists, media creatives, journalists, and designers to translate research-driven knowledge into critical and creative engagement with a media, tech, and AI-driven world that grows more influential every day.
His work has been profiled in places as varied as The Washington Post, The Atlantic, Newsweek, TIME, ESPN, NPR, and featured at venues like SXSW, The Aspen Institute, and The New York Times Dialogue on Race.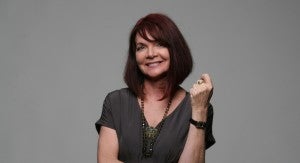 Caryn Carlson is a professor of Psychology at UT Austin. Her academic work is in Positive Psychology, which suggests that psychology can be utilized not only to reduce human suffering but also to enhance our potential. The Positive Psychology approach employs scientific methodology to elucidate factors relevant to understanding and promoting what is good in people, including positive emotions, character strengths and virtues, as well as health, well-being, and life satisfaction. She has received several teaching and service awards, including the Raymond Dickson Teaching Fellowship, the Eyes of Texas Excellence Award, and the President's Associates Teaching Excellence Award. In addition to her teaching at the university, Dr. Carlson has presented seminars to employees at Apple, Inc.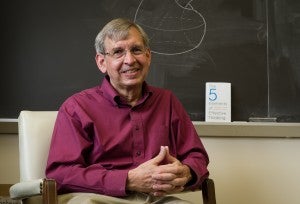 Michael Starbird is a professor of Mathematics at UT Austin. He has received numerous teaching awards, including membership in the Academy of Distinguished Teachers, the UT Regent's Teaching Award, and the Mathematical Association of America's National Teaching Award. He has given more than 20 workshops since 2000 ranging in length from 4 hours to 5 days. He has given more than 100 invited lectures since 2000, many pertaining to teaching effective thinking. His video courses in the Great Courses Series have reached hundreds of thousands of people outside of academia. He has also given many presentations to general audiences and some presentations business groups, including the Financial Planning Association and Rotary Clubs.
As a professional, I don't always have time for continuing education, and frankly, much of it goes 'in one ear and out the other.' HDO is different: You learn tangible, applicable, and very relevant tools and techniques. The way I look at the work I do has changed since the completion of my Certificate Program and the impact on my overall effectiveness has been substantial.
I've been in Executive Management for over 20 years. The courses I took in the HDO program helped me to gain a fresh perspective on management; specifically, on how people work. I highly recommend taking a seminar or obtaining a certification in this program.
From Certificate Seeker to Competitive Advantage in Just Four Days
Built on strong academic fundamentals and real-world relevance, HDO Certificate Programs are designed to enhance the portfolios of mid- and upper-level professionals.
Over the course of four days, you will gain immediately applicable tools and skills to accelerate your career, whether your goal is advancing in your current organization, deepening your capacities to excel in your existing role, or developing additional skills for a transition to a new position. In the process, you will learn alongside and network with experienced professionals from a diverse range of industries.