Personal Leadership Certificate Program
Personal Leadership Certificate Program
Leading Change • Reducing Anxiety • Building Resiliency
Upcoming Program: April 26-29, 2022
Location: UT Austin
Cost: $2,300-$3,000
Program Description
The Personal Leadership Certificate Program from Human Dimensions of Organizations at UT Austin prepares participants to be influential, authentic, and strategic leaders. 
Participants in this program will gain tools to 1) guide individual and organizational behavior change using principles based in psychology and neuroscience 2) adopt practices of zen to reduce stress and anxiety in periods of uncertainty, 3) employ concepts from psychology and ethics to build individual and organizational resiliency, and 4) develop authentic and engaging personal and organizational narratives.
Details & Registration
Location: UT Austin
Upcoming Program(s): April 26-29, 2022
Time: 9:00 a.m. – 4:00 p.m. each day
Continuing Education Units (CEUs): 2.4 CEUs will be awarded upon completion of this program (twenty-four hours of instruction)
Registration Deadline: April 20, 2022
Certificate Program Pricing
Registration fee includes all course materials, catering (lunch and refreshments), WiFi access, and parking.
Standard Registration: $3,000
UT System Staff/Alumni Registration: $2,300
Educator, Nonprofit, Government, Military Registration: $2,300
Get employer support! We've gathered resources to help you make the case for your employer to support your HDO education. 
If you have questions prior to registering, please see our Professional Training FAQ or contact Alyx Dykema, HDO's Outreach and Engagement Manager, at alyx.dykema@austin.utexas.edu.
Who Should Participate?
The majority of participants in our Certificate Programs are mid- and upper-level professionals working in the business, nonprofit, government, or military sectors; however, professionals at all levels of experience are welcome to participate. There are no prerequisites for enrolling in an HDO Certificate Program.
While all HDO Certificate Programs are developed with wide-ranging applicability in mind, the following individuals and groups will likely find the Personal Leadership Certificate Program most directly relevant to their work:
• Senior/Executive Leadership
• Team Leaders & Supervisors
• Managers and Directors
• Human Resources/Talent Management
• Employee & Customer Engagement Professionals
• Project Managers                                                                                    
Course Leaders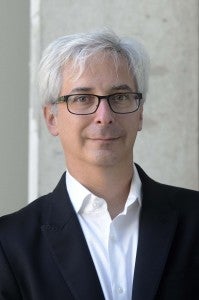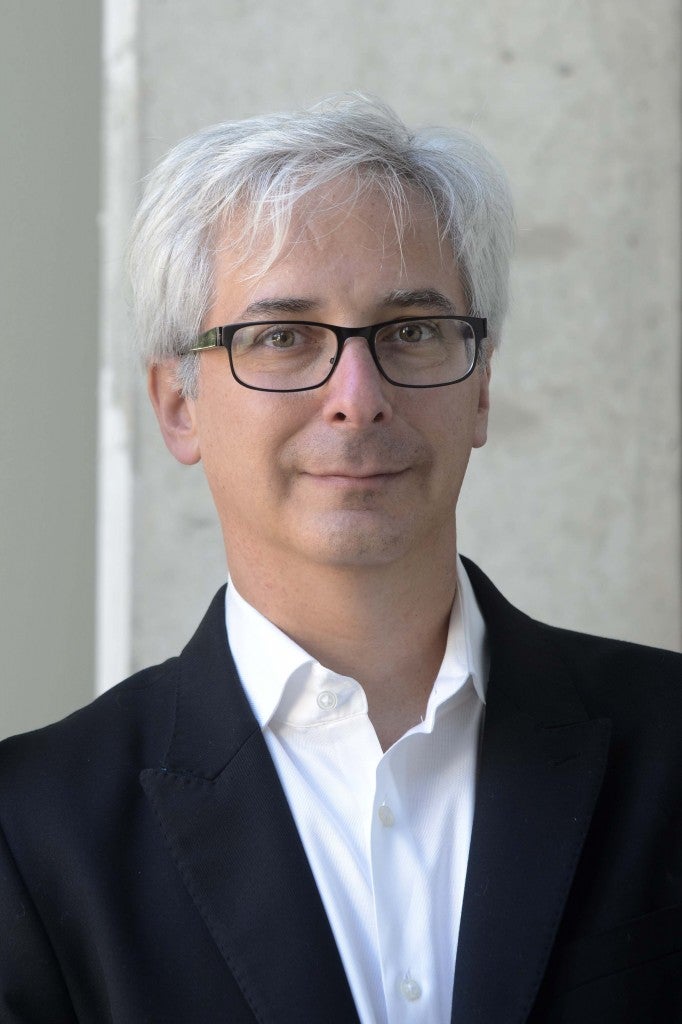 Art Markman is the Annabel Irion Centennial Professor of Psychology and Marketing at The University of Texas at Austin and the Director of the IC² Institute. He is also the founding director of the HDO program. He received his Ph.D. in 1992 from the University of Illinois and worked at Northwestern University and Columbia University before coming to The University of Texas at Austin in 1998.
Dr. Markman has published more than 150 scholarly works about cognitive science, decision-making and organizational behavior. He is also the founding director of the HDO program. Dr. Markman and several of his books, including Smart Thinking, Smart Change, Bring Your Brain to Work, and Brain Briefs (co-written with Dr. Bob Duke), have been featured on Dr. Phil and other programs.
Beyond the UT campus, he is probably best known as the co-host of KUT's "Two Guys on Your Head" radio show and podcast, where he and Butler School of Music professor Bob Duke explore the human mind with a unique mix of research, humor and everyday relevance.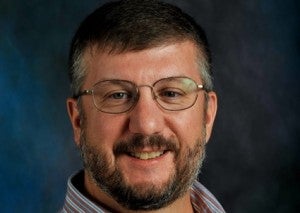 John Traphagan is Professor of Anthropology, Human Dimensions of Organizations, and Religious Studies, and a faculty affiliate of the Population Research Center at The University of Texas at Austin. He received his Ph.D. from the University of Pittsburgh in Social Anthropology, holds an MAR degree from Yale University in Ethics, and a BA in Political Science from the University of Massachusetts at Lowell. His postdoctoral research was conducted as a National Institute on Aging Postdoctoral Fellow at the Population Studies Center of the University of Michigan and he has received a variety of grants to support his research, including funding from the National Institutes of Health, the Wenner-Gren Foundation for Anthropological Research, the Social Science Research Council, the Association for Asian Studies, and the American Philosophical Society. He was also a Fulbright scholar to Japan.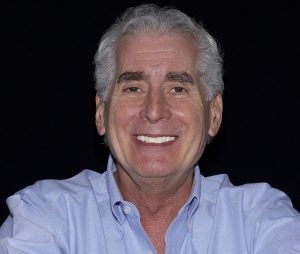 AJ Josefowitz is an organization development consultant who coaches leaders and develops teams. He helps leaders leverage tensions between organization goals and individual needs by helping them build healthy work environments for trust, collaboration, and accountability. He helps his clients identify barriers and reach understandings and commitments to drive positive change. A New Yorker at heart, AJ has been a resident of Austin, TX since 1995 and now calls it home. He has a Ph.D. in Educational Psychology from the University of Minnesota.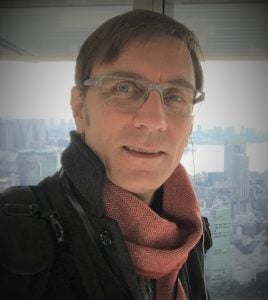 Ken Wisian, Ph.D., Major General USAF (retired), Bureau of Economic Geology, Jackson School of Geoscience, The University of Texas at Austin is a geophysicist whose main research is in geothermal energy. He also holds appointments in the Center for Space Research and the Aerospace & Engineering Mechanics Department at UT Austin, and is a Fellow of the British Interplanetary Society. Previously, Dr. Wisian was a senior state executive responsible for disaster recovery, oil spill prevention and response, and coastal infrastructure and environmental protection for Texas. Militarily, General Wisian, a navigator/bombardier, flew bombers, transports and fighters, is a graduate of the USAF Test Pilot School and commanded the 147th Reconnaissance Wing flying the MQ-1 Predator (drone). General Wisian participated in or lead military disaster response efforts for the Shuttle Columbia crash and multiple hurricanes. Ken is a graduate of the US Air Force Test Pilot School and has more than 70 hours of medium and high-risk test flights. General Wisian has combat time in Iraq, Afghanistan and the Balkans, and his medals include the Bronze Star and Air Medal.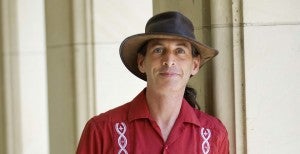 David Beaver is a Professor in the Departments of Linguistics and Philosophy, Director of the Cognitive Science Program, and Graduate Advisor for the HDO Master's program. Dr. Beaver has over twenty years of experience as a professor and public speaker. As well as leading regular university classes from freshmen to advanced graduate students, he has taught a 10-week​ Continuing Studies class at Stanford University on metaphors, as well as several distance learning courses. He frequently gives presentations and consults with outside groups, ranging from high schoolers to military, legal, and commercial groups.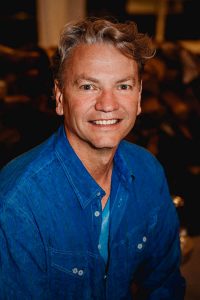 There is always a tension between culture and profits, paying the bills and being personally fulfilled at work. Danny Gutknecht, CEO of Pathways, has been exploring how to tune and resolve the dissonance between the two for over 30 years. His book, Meaning at Work and Its Hidden Language (Aviri Publishing, April 10, 2017), describes the journey of finding and utilizing methods and models that empower individuals and organizations to wield the power of meaning in the work environment.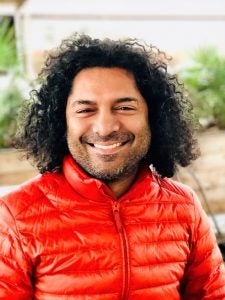 Bijoy Goswami is a steward of meaning. He helps individuals, organizations and cities on their journeys by synthesizing and sharing meaning methods and models. These include Bootstrap & JOurneY Methods and MRE, ATX Equation and Human Fugue Models. By learning and applying these tools, beings become uniquely expressed and aligned with themselves. Bijoy makes his home in the City of Meaning: Austin, TX.
This program includes the following courses:
Courses subject to change based on faculty availability. Participants will be notified of any course changes prior to the program.
As a professional, I don't always have time for continuing education, and frankly, much of it goes 'in one ear and out the other.' HDO is different: You learn tangible, applicable, and very relevant tools and techniques. The way I look at the work I do has changed since the completion of my Certificate Program and the impact on my overall effectiveness has been substantial.
I've been in Executive Management for over 20 years. The courses I took in the HDO program helped me to gain a fresh perspective on management; specifically, on how people work. I highly recommend taking a seminar or obtaining a certification in this program.
From Certificate Seeker to Competitive Advantage in Just Four Days
Built on strong academic fundamentals and real-world relevance, HDO Certificate Programs are designed to enhance the portfolios of mid- and upper-level professionals.
Over the course of four days, you will gain immediately applicable tools and skills to accelerate your career, whether your goal is advancing in your current organization, deepening your capacities to excel in your existing role, or developing additional skills for a transition to a new position. In the process, you will learn alongside and network with experienced professionals from a diverse range of industries.