Risky Business: Human Error & Organizational Resiliency
Risky Business: Human Error & Organizational Resiliency
Organizational Culture • Resiliency • Leadership
Upcoming Courses:  March 28, 2024
Location: UT Austin
Cost: $1,000
Course Description
We live in a world that is growing in complexity. As this complexity grows and rote tasks are increasingly automated, we rely more on humans to understand the big picture and make good decisions that reduce risks, increase productivity, improve political relationships, and boost the overall bottom line. Our organizational missions simply cannot succeed without human ingenuity.
However, we also know that humans make at least 3 mistakes (usually 5-7) every hour that they are awake, increasing to 11-15 per hour under extreme stress or fatigue. How can we help the humans in our organizations to be more reliable now and more resilient in the future? How do we engineer our organizations, our procedures, and our cultures in a way that maximizes the benefits of having humans in our system, and mitigates the risks of those same humans making errors? How can we maintain those benefits as our world gets more complex and complicated?
This course provides you with core scientific principles from psychology and engineering to help you better understand what human error is, and ways of building barriers to keep errors from turning into major events. This seminar is helpful for people across sectors and at all organizational levels. The tools provided will empower participants to reduce error, both in their organizations and their personal lives.
Course Leader(s)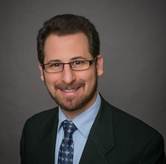 Mike Legatt is the CEO and founder of ResilientGrid, Inc., whose mission is to grow resilient infrastructures by optimizing the human side of the infrastructure management, including situational awareness, decision making support and collaboration tools in normal and emergency operations, and in fostering the kinds of organizational culture (high reliability, just culture) that empower humans to work more efficiently and effectively, lowering human error rates. Dr. Legatt has been a programmer for over 25 years, and worked in the energy, financial, medical, neuroscience research and educational sectors. He has M.A. and Ph.D. degrees in clinical health psychology/neuropsychology from the Ferkauf Graduate School of Psychology/Albert Einstein College of Medicine, and M.S.E. and Ph.D. degrees in energy systems engineering from the University of Texas at Austin, and is a Certified Performance Technologist.
Prior to founding ResilientGrid, Michael spent ten years as the principal human factors engineer for the Electric Reliability Council of Texas (ERCOT), which manages the flow of electricity to over 24 million Texas customers, about 90% of Texas' load. There, his development of the Macomber Map® has been featured in the New York Times, National Public Radio, T&D World, and Forbes. The Macomber Map was credited as being instrumental in helping ERCOT operators maintain grid reliability during several record-setting wind generation levels since 2010, and through several severe weather events since 2009.
As an amateur (ham) radio operator, he received a commendation for helping to provide emergency communications during the 2003 blackout in the northeastern United States, which sparked his interest in the psychology of energy management. He works to support the growth of the industry's high-reliability organizational culture, and to reduce human error by helping to optimize human-computer interactions, supporting improved situation awareness, decision support, processing speed, and stress management. At ERCOT, his development of the Macomber Map® has been featured in The New York Times, National Public Radio, Forbes, and T&D World. The Macomber Map was credited as being instrumental in helping ERCOT operators maintain grid reliability during several record-setting wind generation levels since 2010, and through several severe weather events since 2009.
Learning Objectives
Five key lessons covered in this course are:
What is human error?

 

How do we understand different types of human error, and understand different types of risky behaviors? How do organizations' typical responses to human errors increase the chances errors will happen again?
Organizational culture and human error:

 

How does the makeup of an organization determine how likely human errors will occur? How do we incorporate the latest lessons in positive psychology to build better organizational approaches – both reducing error risk and improving productivity? How do we take shortcuts in thinking that increase our own chances of making errors, and how do we resist those tendencies?
Social dynamics, situation awareness, and human error:

 

How do we increase the chances that we'll continue to behave in ways that reduce error? This unit focuses on how the ways we understand our social world and process information affect the propensity for human errors.
Fatigue, diet, exercise, and human error:

 

This unit covers all the ways "you are what you eat" – the relationship between our food and our bodies, and how human errors are affected by fatigue, social contact with others, and attempts to multitask.
High-Reliability Organization (HRO) practices in reducing human error:

 

This unit covers the ways that organizations and individuals can follow proven techniques for drastically reducing both the chances and the severity of human errors. These tools have been quite successful in aviation, space travel, healthcare, nuclear power, electricity, fire fighting, and a variety of other sectors.
Details & Registration
Location: UT Austin
Upcoming Course(s): March 28, 2024
Time: 9:00 a.m. – 4:00 p.m.
Continuing Education Units (CEUs): 0.6 CEUs will be awarded upon completion of this program (six hours of instruction)
Registration Deadline: March 25, 2024
One-Day Seminar Pricing:
Registration fee includes all course materials, catering (lunch and refreshments), WiFi access, and parking.
Standard Registration: $1,000
UT System Staff/Alumni Registration: $750
Educator, Nonprofit, Government, Military Registration: $750
Get employer support! We've gathered resources to help you make the case for your employer to support your HDO education.
If you have questions prior to registering, please see our Professional Training FAQ or contact or contact Andrew M. Vasquez, HDO's Enrollment & Success Coordinator at hdo-pro@austin.utexas.edu.
Who Should Participate?
The majority of participants in our Seminars and Certificate Programs are mid- and upper-level professionals working in the business, nonprofit, government, or military sectors; however, professionals at all levels of experience are welcome to participate. There are no prerequisites for enrolling in an HDO Professional Seminar.
While all HDO Seminars are developed with wide-ranging applicability in mind, the following individuals and groups will likely find Risky Business: Human Error & Organizational Resiliency most directly relevant to their work:
Senior/Executive Leadership
Managers and Directors
Team Leaders & Supervisors
New or First-Time Managers
Team Leaders & Supervisors
Human Resources/Recruiting Directors & Managers
Quality Assurance and Risk Management Professionals
I thought that the instructor was incredibly unique and brought a really interesting knowledge base to the subject matter. The course far exceeded my expectations. I learned so much that I will be able to apply to my work. I walked away from the course feeling that the ideas that I have had on strategies were validated and that my inclinations on how to take next steps are on the right track.
Amanda Lewis, Director of Development & Strategy, Cook Children's Health Foundation
We learned so many valuable ideas about human error. The instructor did a great job of making theoretical ideas relatable by constantly tying these ideas and concepts to the real world. I thoroughly enjoyed today's seminar.
Jenna Saldana, Organizational Change Management Coordinator, Teacher Retirement System of Texas
One-Day Professional Seminars
Our seminars combine cutting-edge research with real-world application to provide practical and immediately relevant tools for solving key organizational problems, ranging from personal motivation and growth to strategic leadership.
Businesses and nonprofits often bring outside specialists on board to improve their organization's overall efficiency, creativity, and productivity. Participants in our seminars learn to function as "internal consultants," equipped with new skills and insights to enhance their existing expertise and institutional knowledge.
By exploring specific human, cultural, and communicatory aspects of organizations alongside professionals from a diverse range of industries, participants leave HDO seminars more effective, well-rounded employees.