Strategic Leadership Certificate Program
Strategic Leadership Certificate Program
Change Management • Negotiation • Ethical Leadership
Upcoming Program: October 6-9, 2020
Location: Online
Cost: $2,300-$3,000
Program Description
The Strategic Leadership Certificate Program from Human Dimensions of Organizations at UT Austin prepares participants to enhance individual and organizational productivity.
The courses in this program provide participants with an understanding of how culture can contribute to ethical and effective decision-making, tools to increase their use in Emotional Intelligence (EQ) in workplace leadership, the ability to leverage historical thinking to act strategically in an atmosphere of uncertainty, and the capacity to deploy concepts, strategies, and scripts of successful negotiation.
This program includes the following courses:
Courses subject to change based on faculty availability. Participants will be notified of any course changes prior to the program.
Details & Registration
Location: Online
Upcoming Program(s): October 6-9, 2020
Time: 9:00 a.m. – 4:00 p.m. each day
Continuing Education Units (CEUs): 2.4 CEUs will be awarded upon completion of this program (twenty-four hours of instruction)
Registration Deadline: September 28, 2020
HDO uses Zoom to conduct online courses. Please test your connection prior to registering.
Certificate Program Pricing
Standard Registration: $3,000
UT System Staff/Alumni Registration: $2,300
Educator, Nonprofit, Government, Military Registration: $2,300
If you have questions prior to registering, please see our Professional Training FAQ or contact Miles Husid, HDO's Marketing Coordinator, at miles.husid@utexas.edu.
Who Should Participate?
The majority of participants in our Certificate Programs are mid- and upper-level professionals working in the business, nonprofit, government, or military sectors; however, professionals at all levels of experience are welcome to participate. There are no prerequisites for enrolling in an HDO Certificate Program.
While all HDO Certificate Programs are developed with wide-ranging applicability in mind, the following individuals and groups will likely find the Strategic Leadership Certificate Program most directly relevant to their work:
• Senior/Executive Leadership
• Team Leaders & Supervisors
• Managers and Directors
• Human Resources/Talent Management
• Professionals & Managers
• Employee & Customer Engagement Professionals
• Project Managers
Course Leaders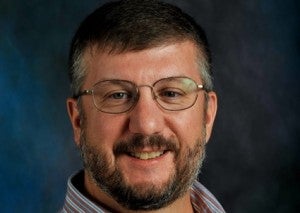 John Traphagan is Professor of Anthropology, Human Dimensions of Organizations, and Religious Studies, and a faculty affiliate of the Population Research Center at The University of Texas at Austin. He received his Ph.D. from the University of Pittsburgh in Social Anthropology, holds a MAR degree from Yale University in Ethics, and a BA in Political Science from the University of Massachusetts at Lowell. His postdoctoral research was conducted as a National Institute on Aging Postdoctoral Fellow at the Population Studies Center of the University of Michigan and he has received a variety of grants to support his research, including funding from the National Institutes of Health, the Wenner-Gren Foundation for Anthropological Research, the Social Science Research Council, the Association for Asian Studies, and the American Philosophical Society. He was also a Fulbright scholar to Japan.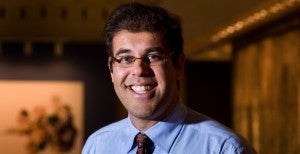 Jeremi Suri is the author of five books on contemporary politics and foreign policy. He has taught this and a number of other leadership seminars for over a decade to a variety of audiences, including state and federal government leaders, non-profit executives, and business leaders.
In September 2011, he published a book on the past and future of nation-building: Liberty's Surest Guardian: American Nation-Building from the Founders to Obama. Professor Suri's research and teaching have received numerous prizes. In 2007, Smithsonian Magazine named him one of America's "Top Young Innovators" in the Arts and Sciences. His writings appear widely in blogs and print media. Professor Suri is also a frequent public lecturer and guest on radio and television programs. In 2017, Dr. Suri published The Impossible Presidency: The Rise and Fall of America's Highest Office, in which he argues that the successful presidents of the past created unrealistic expectations for every president since JFK, with enormously problematic implications for American politics.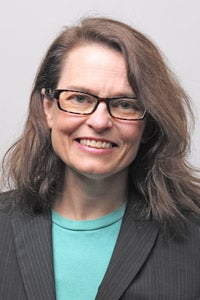 Kirsten Bradbury started her career in psychology at The University of Texas at Austin, where she completed her undergraduate studies in 1992. She went on to obtain her M.S. and Ph.D. from Virginia Tech.
Following work as a visiting professor for Mercer University, Dr. Bradbury returned to UT Austin in 2007 as a lecturer where she has received numerous awards for her teaching, including the President's Associates Award and the Regents' Award for Outstanding Teaching, and has completed a variety of special projects for the university.
Dr. Bradbury, a Licensed Clinical Psychologist, maintains an active independent clinical practice, providing assessment, therapy, and consultation services to a wide range of individual and institutional clients. Her specialties include applications of cognitive-behavioral therapy, positive psychology, and motivational science to complex mental health situations involving medical, family, business, and legal systems.
Dr. Bradbury hosts a variety of clinical workshops and wellness presentations for professional groups, student organizations, and general audiences of all ages.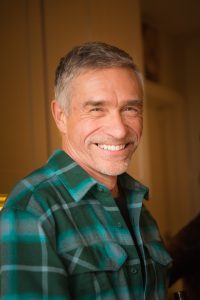 Jim Pacey enjoyed a 38-year career with the YMCAs of Houston, Austin, St. Louis, and Seattle. He helped start four YMCAs in previously unserved areas. In each case, he led a grassroots process within those communities to assure support from individuals, organizations, and municipalities. Jim revamped the YMCA of Austin's financial development department and, in 2010, raised over $1 million for the first time in the organizations' history. He led the YMCA of Austin's 2020 strategic planning process. Jim was also a National Trainer for YMCA-USA and has trained hundreds of YMCA staff and volunteers over the past 30 years.
Jim started his own consulting and coaching company in 2019, which has focused primarily on improving small nonprofit organizations in Austin. His areas of expertise are board governance, strategic planning, community development and engagement, and fundraising. Jim has worked with Stronger Austin, Truth Be Told, Nourish Foundation, Chestnut Neighborhood Revitalization Corporation, and AISD. He's also facilitated workshops at ACC's Center for Nonprofit Studies.
Jim is active as a volunteer with 3 Day Startup (Board Chair), Central Texas Allied Health Institute (Board President), Natural Learning Foundation (Treasurer), Mayor's Health & Fitness Council (Board Member), and The Neighborhood, Inc.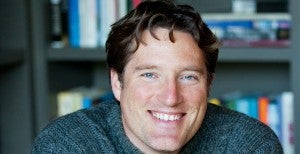 Zachary Elkins' research focuses on issues of democracy, institutional reform, research methods, and national identity, with an emphasis on cases in Latin America. He is currently completing a book manuscript, Designed by Diffusion: Constitutional Reform in Developing Democracies, which examines the design and diffusion of democratic institutions, and recently completed The Endurance of National Constitutions, which explores the factors that lead to the survival of national constitutions. With Tom Ginsburg (University of Chicago), Professor Elkins co-directs both the Comparative Constitutions Project, an NSF-funded initiative to understand the causes and consequences of constitutional choices, and the website constituteproject.org, which provides resources and analysis for constitutional drafters in new democracies. Elkins earned his B.A. from Yale University, an M.A. from the University of Texas at Austin, and his Ph.D. from the University of California, Berkeley.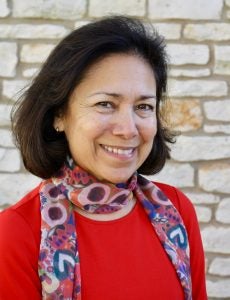 Mary Faria is the CEO and Acting President of AOMA Graduate School of Integrative Medicine and an Adjunct Professor and Lecturer/Guest Speaker at Texas State University, Concordia University, and The University of Texas at Austin.
Before joining AOMA, Dr. Faria retired after 30 years as a healthcare executive/administrator. She spent 21 years with the Seton Healthcare Family in Austin. She served as COO/VP/Administrator for Seton Southwest Hospital, serving 17 years from the hospital's opening until she retired on June 30, 2017. She is an adjunct professor at Texas State University and Concordia University. She serves on Institutional Review Board (IRB) for Concordia University and is a seminar lecturer at The University of Texas at Austin. She received her PhD from The University of Texas at Austin. Her dissertation research was in the area of organizational change. Dr. Faria has been involved in research in the area of human and organizational resilience and with Dr. Sheila Armitage presented findings at both SXSW and The Healthier Texas Summit. Dr. Faria currently serves on several community advisory councils and not-for-profit boards. She is the board chair for the Austin Mayor's Health and Fitness Council.
As a professional, I don't always have time for continuing education, and frankly, much of it goes 'in one ear and out the other.' HDO is different: You learn tangible, applicable, and very relevant tools and techniques. The way I look at the work I do has changed since the completion of my Certificate Program and the impact on my overall effectiveness has been substantial.
I've been in Executive Management for over 20 years. The courses I took in the HDO program helped me to gain a fresh perspective on management; specifically, on how people work. I highly recommend taking a seminar or obtaining a certification in this program.
From Certificate Seeker to Competitive Advantage in Just Four Days
Built on strong academic fundamentals and real-world relevance, HDO Certificate Programs are designed to enhance the portfolios of mid- and upper-level professionals.
Over the course of four days, you will gain immediately applicable tools and skills to accelerate your career, whether your goal is advancing in your current organization, deepening your capacities to excel in your existing role, or developing additional skills for a transition to a new position. In the process, you will learn alongside and network with experienced professionals from a diverse range of industries.