Strategic Leadership Certificate Program
Strategic Leadership Certificate Program
Leadership • Time Management • Effective Thinking • Ethics
Upcoming Program: October 19-22, 2021
Location: UT Austin
Cost: $2,300-$3,000
Program Description
The Strategic Leadership Certificate Program from Human Dimensions of Organizations at UT Austin prepares participants to enhance individual and organizational productivity and efficiency.  
Participants in this program gain tools to increase their use of Emotional Intelligence (EQ) in workplace leadership; strategies to develop productive time management, prioritization, and project management techniques; ways to optimize personal and team performance through tools rooted in psychology, neuroscience, and cognitive science; and principles of ethical leadership in situations of competing motivations.
Details & Registration
Location: UT Austin
Upcoming Program(s): October 19-22, 2021
Time: 9:00 a.m. – 4:00 p.m. each day
Continuing Education Units (CEUs): 2.4 CEUs will be awarded upon completion of this program (twenty-four hours of instruction)
Registration Deadline: October 15, 2021
Certificate Program Pricing
Registration fee includes all course materials, catering (lunch and refreshments), WiFi access, and parking.
Standard Registration: $3,000
UT System Staff/Alumni Registration: $2,300
Educator, Nonprofit, Government, Military Registration: $2,300
If you have questions prior to registering, please see our Professional Training FAQ or contact Miles Husid, HDO's Marketing Coordinator, at miles.husid@utexas.edu.
Who Should Participate?
The majority of participants in our Certificate Programs are mid- and upper-level professionals working in the business, nonprofit, government, or military sectors; however, professionals at all levels of experience are welcome to participate. There are no prerequisites for enrolling in an HDO Certificate Program.
While all HDO Certificate Programs are developed with wide-ranging applicability in mind, the following individuals and groups will likely find the Strategic Leadership Certificate Program most directly relevant to their work:
• Senior/Executive Leadership
• Team Leaders & Supervisors
• Managers and Directors
• Human Resources/Talent Management
• Professionals & Managers
• Employee & Customer Engagement Professionals
• Project Managers                                                                                        • Creative Professionals
Course Leaders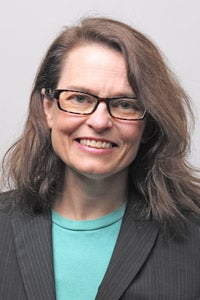 Kirsten Bradbury started her career in psychology at The University of Texas at Austin, where she completed her undergraduate studies in 1992. She went on to obtain her M.S. and Ph.D. from Virginia Tech.
Following work as a visiting professor for Mercer University, Dr. Bradbury returned to UT Austin in 2007 as a lecturer where she has received numerous awards for her teaching, including the President's Associates Award and the Regents' Award for Outstanding Teaching, and has completed a variety of special projects for the university.
Dr. Bradbury, a Licensed Clinical Psychologist, maintains an active independent clinical practice, providing assessment, therapy, and consultation services to a wide range of individual and institutional clients. Her specialties include applications of cognitive-behavioral therapy, positive psychology, and motivational science to complex mental health situations involving medical, family, business, and legal systems.
Dr. Bradbury hosts a variety of clinical workshops and wellness presentations for professional groups, student organizations, and general audiences of all ages.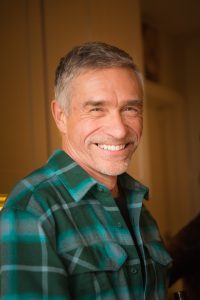 Jim Pacey enjoyed a 38-year career with the YMCAs of Houston, Austin, St. Louis, and Seattle. He helped start four YMCAs in previously unserved areas. In each case, he led a grassroots process within those communities to assure support from individuals, organizations, and municipalities. Jim revamped the YMCA of Austin's financial development department and, in 2010, raised over $1 million for the first time in the organizations' history. He led the YMCA of Austin's 2020 strategic planning process. Jim was also a National Trainer for YMCA-USA and has trained hundreds of YMCA staff and volunteers over the past 30 years.
Jim started his own consulting and coaching company in 2019, which has focused primarily on improving small nonprofit organizations in Austin. His areas of expertise are board governance, strategic planning, community development and engagement, and fundraising. Jim has worked with Stronger Austin, Truth Be Told, Nourish Foundation, Chestnut Neighborhood Revitalization Corporation, and AISD. He's also facilitated workshops at ACC's Center for Nonprofit Studies.
Jim is active as a volunteer with 3 Day Startup (Board Chair), Central Texas Allied Health Institute (Board President), Natural Learning Foundation (Treasurer), Mayor's Health & Fitness Council (Board Member), and The Neighborhood, Inc.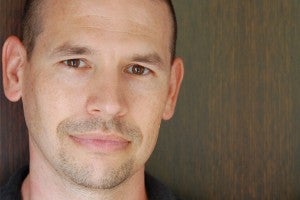 Clay Spinuzzi is a Professor of Rhetoric and Writing at UT Austin. Dr. Spinuzzi leads HDO 386: Persuasion and Argumentation in the HDO Master's Degree program. He has presented at industry conferences, including SXSW, and recently led a SXSW core conversation on communication in distributed workplaces. His research focuses on how organizations circulate and coordinate information to solve complex problems.
Dr. Spinuzzi has published several award-winning articles and four books: Tracing Genres through Organizations (MIT Press, 2003), Network (Cambridge University Press, 2008), Topsight (Amazon CreateSpace, 2013), and All Edge: Inside the New Workplace Networks (University of Chicago Press, 2015).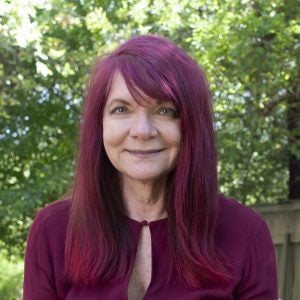 Caryn Carlson is a professor of Psychology at UT Austin. Her academic work is in Positive Psychology, which suggests that psychology can be utilized not only to reduce human suffering but also to enhance our potential. The Positive Psychology approach employs scientific methodology to elucidate factors relevant to understanding and promoting what is good in people, including positive emotions, character strengths and virtues, as well as health, well-being, and life satisfaction. She has received several teaching and service awards, including the Raymond Dickson Teaching Fellowship, the Eyes of Texas Excellence Award, and the President's Associates Teaching Excellence Award. In addition to her teaching at the university, Dr. Carlson has presented seminars to employees at Apple, Inc.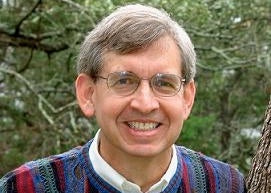 Michael Starbird is a professor of Mathematics at UT Austin. He has received numerous teaching awards, including membership in the Academy of Distinguished Teachers, the UT Regent's Teaching Award, and the Mathematical Association of America's National Teaching Award. He has given more than 20 workshops since 2000 ranging in length from 4 hours to 5 days. He has given more than 100 invited lectures since 2000, many pertaining to teaching effective thinking. His video courses in the Great Courses Series have reached hundreds of thousands of people outside of academia. He has also given many presentations to general audiences and some presentations business groups, including the Financial Planning Association and Rotary Clubs.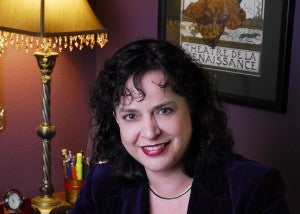 Elizabeth Richmond-Garza is an Associate Professor of English at the University of Texas at Austin, teaching theatre, aesthetics, and fine arts at UT Austin. She also teaches the "Organizational Diversity" course in the HDO Master's Program. She is the Director of the Program in Comparative Literature and was previously chief administrative and financial officer of the American Comparative Literature Association.
Dr. Richmond-Garza holds degrees from U. C. Berkeley, Oxford University, and Columbia University and has held both Mellon and Fulbright Fellowships. She works actively in eight foreign languages and is renowned for her creative, multi-media approach to teaching. Among other honors, she has been awarded the Chad Oliver Plan II Teaching Award, the 16th annual Friar Centennial Teaching Fellowship, and the Minnie Piper Stevens Teaching Award. She was elected to the Academy of Distinguished Teachers in 2004 and was awarded the Regents' Outstanding Teaching Award in 2009. She has also offered a series of lectures at the Menil Art Gallery and is regularly invited as a speaker in Dallas, Austin, and Houston.
This program includes the following courses:
Courses subject to change based on faculty availability. Participants will be notified of any course changes prior to the program.
As a professional, I don't always have time for continuing education, and frankly, much of it goes 'in one ear and out the other.' HDO is different: You learn tangible, applicable, and very relevant tools and techniques. The way I look at the work I do has changed since the completion of my Certificate Program and the impact on my overall effectiveness has been substantial.
I've been in Executive Management for over 20 years. The courses I took in the HDO program helped me to gain a fresh perspective on management; specifically, on how people work. I highly recommend taking a seminar or obtaining a certification in this program.
From Certificate Seeker to Competitive Advantage in Just Four Days
Built on strong academic fundamentals and real-world relevance, HDO Certificate Programs are designed to enhance the portfolios of mid- and upper-level professionals.
Over the course of four days, you will gain immediately applicable tools and skills to accelerate your career, whether your goal is advancing in your current organization, deepening your capacities to excel in your existing role, or developing additional skills for a transition to a new position. In the process, you will learn alongside and network with experienced professionals from a diverse range of industries.