Telling Your Story: Crafting an Honest, Effective Organizational Narrative
Telling Your Story:
Crafting an Honest, Effective Organizational Narrative
Leadership • Employee & Customer Engagement • Communication
Upcoming Courses: November 2, 2022
Location: Online
Cost: $650-$1,000
Program Description
Meaning is critical to personal and organizational success. Meaning competency transforms tactical activities like career development, leadership, professional performance, recruitment, ​and cultural transformation into deeply strategic activities that affect long term change in the working lives of people and the organizations they work in.
A strong and honest personal and organizational narrative is the way that we communicate meaning. It is crucial that an organization's narrative can be naturally interwoven​ with the personal stories and values of employees and customers, and that it evolves along with the personal journeys of those stakeholders as well as the wider cultural and business environment. Participants in this course will be presented with methods for identifying and developing these narratives.
Ideally, an organizational narrative should emerge and grow naturally in the fertile soil of individual narratives, but it is far from obvious how to steward that emergence and development of collective meaning. So these are our goals: to learn how to discern personal narratives, to identify and cultivate common values and experiences from a mixture of diffuse and often contradictory individual voices, and to synthesize from these an organizational story.
Course Leader(s)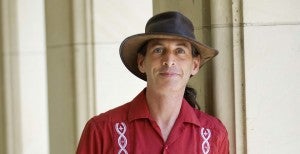 David Beaver is a Professor in the Departments of Linguistics and Philosophy, Director of the Cognitive Science Program, and Graduate Advisor for the HDO Master's program. Dr. Beaver has over twenty years of experience as a professor and public speaker. As well as leading regular university classes from freshmen to advanced graduate students, he has taught a 10-week​ Continuing Studies class at Stanford University on metaphors, as well as several distance learning courses. He frequently gives presentations and consults with outside groups, ranging from high schoolers to military, legal, and commercial groups.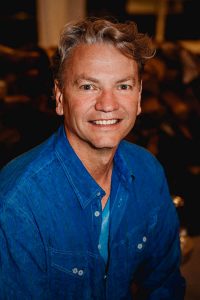 There is always a tension between culture and profits, paying the bills and being personally fulfilled at work. Danny Gutknecht, CEO of Pathways, has been exploring how to tune and resolve the dissonance between the two for over 30 years. His book, Meaning at Work and Its Hidden Language (Aviri Publishing, April 10, 2017), describes the journey of finding and utilizing methods and models that empower individuals and organizations to wield the power of meaning in the work environment.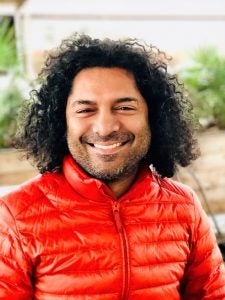 Bijoy Goswami is a steward of meaning. He helps individuals, organizations and cities on their journeys by synthesizing and sharing meaning methods and models. These include Bootstrap & JOurneY Methods and MRE, ATX Equation and Human Fugue Models. By learning and applying these tools, beings become uniquely expressed and aligned with themselves. Bijoy makes his home in the City of Meaning: Austin, TX.
Course Format
We will begin by introducing a new framework for talking about personal and organizational meaning, a framework that has been successfully applied in dozens of organizations from small startups to Fortune 500 companies. At the core of this framework is a set of techniques centering around the Essence Mining interview, techniques that can help unpack the hidden meanings underlying the easy descriptions of work and self that first come to mind.
We will show the value of these techniques with case studies of how organizational narratives have evolved​ and their impact on individual and organizational effectiveness. Finally, we will work with seminar participants to chart a course for exploring meaning in their own lives, careers, and organizations.
Details & Registration
Location: Online
Upcoming Course(s): November 2, 2022
Time: 9:00 a.m. – 4:00 p.m.
Continuing Education Units (CEUs): 0.6 CEUs will be awarded upon completion of this program (six hours of instruction)
Registration Deadline: October 28, 2022
One-Day Seminar Pricing:
Standard Registration: $1,000
UT System Staff/Alumni Registration: $650
Educator, Nonprofit, Government, Military Registration: $650
Get employer support! We've gathered resources to help you make the case for your employer to support your HDO education.
If you have questions prior to registering, please see our Professional Training FAQ or contact Leslie Dill, HDO's Business Development & Marketing Coordinator, at leslie.dill@utexas.edu.
Who Should Participate?
The majority of participants in our Seminars and Certificate Programs are mid- and upper-level professionals working in the business, nonprofit, government, or military sectors; however, professionals at all levels of experience are welcome to participate. There are no prerequisites for enrolling in an HDO Professional Seminar.
While all HDO Seminars are developed with wide-ranging applicability in mind, the following individuals and groups will likely find Telling Your Story: Crafting an Honest, Effective Organizational Narrative most directly relevant to their work:
Senior/Executive Leadership
Middle Management
Team Leaders & Supervisors
Marketing/Public Relations Directors & Managers
Human Resources/Talent Management/Recruiting Directors & Managers
Employee & Customer Engagement Consultants
The seminar was excellent. In particular, it was interesting to learn about the different "languages" of communicating. It was useful for me to better understand the purpose of communication and therefore what "language" to use.
Kathryn Patterson, Treasury, Deputy Division Counsel – LB&I
The interactions with instructors and peers, the discussions, and the actual exercises were all very useful. This seminar creates a space to have authentic conversations. The faculty were all very approachable. The day was great.
Jyothi Gupta, PhD, Occupational Therapy Department Chair and Director of Residential Programs, A.T. Still University
One-Day Professional Seminars
Our seminars combine cutting-edge research with real-world application to provide practical and immediately relevant tools for solving key organizational problems, ranging from personal motivation and growth to strategic leadership.
Businesses and nonprofits often bring outside specialists on board to improve their organization's overall efficiency, creativity, and productivity. Participants in our seminars learn to function as "internal consultants," equipped with new skills and insights to enhance their existing expertise and institutional knowledge.
By exploring specific human, cultural, and communicatory aspects of organizations alongside professionals from a diverse range of industries, participants leave HDO seminars more effective, well-rounded employees.