The Art and Science of Negotiation
The Art and Science of Negotiation
Negotiation • Communication • Strategy
Upcoming Course: December 15, 2023
Location: UT Austin
Cost: $1,000
Course Description
This seminar explores the central concepts, strategies, and scripts of successful negotiation. Negotiation, understood broadly, is an element of nearly every relationship and enterprise. Our premise is that successful negotiators employ interpersonal skills characterized by an artful deployment of both empathy and cunning — that is, heart and mind.
The course integrates theory and findings from the science of negotiation with a concrete set of operational tools. Examples are drawn from the instructors' study and participation in a varied set of organizations and businesses.
2023 End-of-Year Discount: Enter the promo code "OCF23CL25" when registering to receive 25% off enrollment fees!
Code expires 12/07/2023.
Course Leader(s)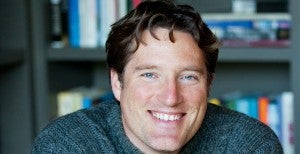 Zachary Elkins' research focuses on issues of democracy, institutional reform, research methods, and national identity, with an emphasis on cases in Latin America. He is currently completing a book manuscript, Designed by Diffusion: Constitutional Reform in Developing Democracies, which examines the design and diffusion of democratic institutions, and recently completed The Endurance of National Constitutions, which explores the factors that lead to the survival of national constitutions. With Tom Ginsburg (University of Chicago), Professor Elkins co-directs both the Comparative Constitutions Project, a NSF-funded initiative to understand the causes and consequences of constitutional choices, and the website constituteproject.org, which provides resources and analysis for constitutional drafters in new democracies. Elkins earned his B.A. from Yale University, an M.A. from the University of Texas at Austin, and his Ph.D. from the University of California, Berkeley.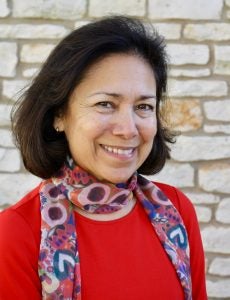 Mary Faria is the CEO and Acting President of AOMA Graduate School of Integrative Medicine and an Adjunct Professor and Lecturer/Guest Speaker at Texas State University, Concordia University, and The University of Texas at Austin.
Before joining AOMA, Dr. Faria retired after 30 years as a healthcare executive/administrator. She spent 21 years with the Seton Healthcare Family in Austin. She served as COO/VP/Administrator for Seton Southwest Hospital, serving 17 years from the hospital's opening until she retired on June 30, 2017. She is an adjunct professor at Texas State University and Concordia University. She serves on Institutional Review Board (IRB) for Concordia University and is a seminar lecturer at The University of Texas at Austin. She received her PhD from The University of Texas at Austin. Her dissertation research was in the area of organizational change. Dr. Faria has been involved in research in the area of human and organizational resilience and with Dr. Sheila Armitage presented findings at both SXSW and The Healthier Texas Summit. Dr. Faria currently serves on several community advisory councils and not-for-profit boards. She is the board chair for the Austin Mayor's Health and Fitness Council.
Learning Objectives
Participants will leave the seminar with a solid command of the principal elements of negotiation, a pragmatic set of strategies, and a valuable network of colleagues with whom to reconnect periodically.
Details & Registration
Location: UT Austin
Upcoming Course(s): December 15, 2023
Time: 9:00 a.m. – 4:00 p.m.
Continuing Education Units (CEUs): 0.6 CEUs will be awarded upon completion of this program (six hours of instruction)
Registration Deadline: December 12, 2023
One-Day Seminar Pricing:
Standard Registration: $1,000
UT System Staff/Alumni Registration: $750
Educator, Nonprofit, Government, Military Registration: $750
Get employer support! We've gathered resources to help you make the case for your employer to support your HDO education.
If you have questions prior to registering, please see our Professional Training FAQ or contact Andrew M. Vasquez, HDO's Enrollment & Success Coordinator at hdo-pro@austin.utexas.edu. 
Who Should Participate?
The majority of participants in our Seminars and Certificate Programs are mid- and upper-level professionals working in the business, nonprofit, government, or military sectors; however, professionals at all levels of experience are welcome to participate. There are no prerequisites for enrolling in an HDO Professional Seminar.
While all HDO Seminars are developed with wide-ranging applicability in mind, the following individuals and groups will likely find The Art and Science of Negotiation most directly relevant to their work:
Senior/Executive Leadership
Middle Management
Consultants
Team Leaders & Supervisors
HR Managers and Directors
Grant Writers
Fundraisers/Development Officials
Project Managers
I liked how the topic was covered in this course. Negotiation is a topic that is rarely covered in professional development. Through taking this course, I realized that I have a static negotiation style. I plan to work on tailoring my approach to different scenarios now that I am aware of the different styles.
Neeraj "Neal" Arora, Architect: Emerging Technology, VMware
This seminar met and exceeded my expectations. The breakdown of the art and science of negotiation with real-life examples was great. I look forward to taking additional courses.
Christina Estes, Senior Director, Provider Technology Business Solutions at UnitedHealth Group
One-Day Professional Seminars
Our seminars combine cutting-edge research with real-world application to provide practical and immediately relevant tools for solving key organizational problems, ranging from personal motivation and growth to strategic leadership.
Businesses and nonprofits often bring outside specialists on board to improve their organization's overall efficiency, creativity, and productivity. Participants in our seminars learn to function as "internal consultants," equipped with new skills and insights to enhance their existing expertise and institutional knowledge.
By exploring specific human, cultural, and communicatory aspects of organizations alongside professionals from a diverse range of industries, participants leave HDO seminars more effective, well-rounded employees.