The Art of Business Relationships
The Art of Business Relationships
Communication • Leadership • Decision-Making
Upcoming Course: November 1, 2023
Location: UT Austin
Cost: $1,000
Course Description
Asking the right questions, building strategic relationships, and transforming your approaches to yield better results is an art. 
The world of work is rapidly changing. From new forms of digital communication to remote work, it has never been more important to develop authentic business relationships. But that is complex! How do we capture attention long enough to even get started?
Whether it is collaborating with colleagues, engaging external clients and stakeholders, or managing others, there really is an art to building and strengthening relationships with real decision-makers to drive material results. How can we use our personal communication styles to build stronger relationships?
This course provides you with a balance of scientific approaches and practical, time-tested ways to ask better questions, identify hidden business opportunities, and improve your ability to truly understand others' goals, needs, and fears. Using a highly interactive and practice-based approach, you will leave class with new ways to be curious and collaborative. You will also develop your own concrete plan for how to build lasting chemistry with others.  
Course Leader(s)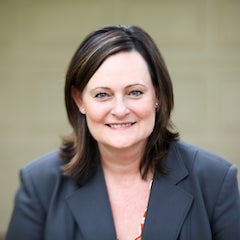 Keri Stephens, Ph.D., has been a professor in the Moody College of Communication since 2007. She has taught Communicating to Build Sales Relationships for 15 years and along with her McCombs Business School colleagues, she co-founded the UT Austin Professional Sales and Business Development Minor that is open to all majors across campus.
She began her career working for Hewlett-Packard as a field engineer in a role that combined her biochemistry degree with business development. She spent a decade working in laboratory robotics and automation before she returned to get her graduate degrees in organizational communication. She is an award-winning book author, has published over 100 peer-reviewed articles, and was selected as a member of the Academy of Distinguished Teachers at UT Austin. She regularly advises and conducts workshops for a variety of corporate, nonprofit, governmental, and academic institutions.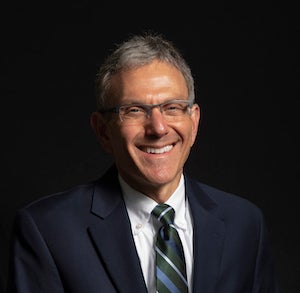 Rodney Schlosser is Sr. Vice President/Business Development & Strategic Partnerships at Asurion, a Nashville-based vendor to the mobile, cable, telco, and consumer electronics industries. In his 20+ years at the company, he has successfully identified, cultivated, and won new clients that propelled the company from <$100M in annual revenue when he joined in 1999 to >$8B in 2022. The key has been building strong, trustworthy, and enduring business relationships across client organizations.
Rodney will share what he's learned calling on companies of all sizes, what's work, what's failed, and how he's adapted as technology has changed the way people interact. He'll also explain how many of these same principles have applied to his leadership of several non-profit boards, and his current civic work as a member of the DART (Dallas Area Rapid Transit) Board, which runs Texas' largest public transit agency and light rail network. Prior to Asurion, Rodney held executive positions with Southwestern Bell Mobile Systems (now AT&T), and a division of Time Warner.
Additional Course Information
Learning Outcomes
By the end of this course you will be able to:
Build & strengthen authentic relationships with real decision-makers that drive material results.
Improve your ability to truly understand your clients' goals, needs, and fears.
Capture hidden business opportunities (and competitive intelligence).
Conquer the nuances of timing, medium, and content in planning and executing your messages in conversations, meetings, presentations, and digital communication.
Feel more confident by activating the new knowledge you gain.
Core Content Modules
Relationships: How to give more than you receive (including random acts of kindness and tips for how to play the long game in building strategic relationships)
Strategic rapport-building including exercises to practice these high-level skills
Asking the right questions by using a process of curiosity and collaborative conversations (the three C's)
Listening for shared experiences to build lasting chemistry with all types of clients
Personal communication styles as a path toward relationship-building and stronger communication
Overcoming the challenges of digital communication in establishing and sustaining business relationships
Details & Registration
Location: UT Austin
Upcoming Course(s): November 1, 2023
Time: 9:00 a.m. – 4:00 p.m.
Continuing Education Units (CEUs): 0.6 CEUs will be awarded upon completion of this program (six hours of instruction)
Registration Deadline: October 28, 2023
One-Day Seminar Pricing:
Registration fee includes all course materials, catering (lunch and refreshments), WiFi access, and parking.
Standard Registration: $1,000
UT System Staff/Alumni Registration: $750
Educator, Nonprofit, Government, Military Registration: $750
Get employer support! We've gathered resources to help you make the case for your employer to support your HDO education.
If you have questions prior to registering, please see our Professional Training FAQ or contact Andrew M. Vasquez, HDO's Enrollment & Success Coordinator at hdo-pro@austin.utexas.edu.
Who Should Participate?
The majority of participants in our Seminars and Certificate Programs are mid- and upper-level professionals working in the business, nonprofit, government, or military sectors; however, professionals at all levels of experience are welcome to participate. There are no prerequisites for enrolling in an HDO Professional Seminar.
While all HDO Seminars are developed with wide-ranging applicability in mind, the following individuals and groups will likely find The Art of Business Relationships most directly relevant to their work:
Functions: Business Development, Enterprise & Professional Services Sales, Fundraising, Government Relations, Association Management, Account Management, Community Relations
Titles: Executive Director, Vice President, Director, CEO, Managing Director, National Accounts Lead, Account Manager, Communications Managers/Directors
I've been in Executive Management for over 20 years. The courses I took in the HDO program helped me gain a fresh perspective on management; specifically, on how people work. I highly recommend taking a seminar or obtaining a certificate in this program.
Dorothy A. Benavidez, Executive Vice President, CRAssociates, Inc.
Having hands-on application during the seminar with resources available for continued use and practicing the skills presented in class is fantastic. This will enable me to utilize the things I learned in the course and help solidify them as skills I use going forward in my job. The seminar really met the mark. I would love to spend more time on this topic.
Tracy Negrete, Finance Learning and Development, Dell
One-Day Professional Seminars
Our seminars combine cutting-edge research with real-world application to provide practical and immediately relevant tools for solving key organizational problems, ranging from personal motivation and growth to strategic leadership.
Businesses and nonprofits often bring outside specialists on board to improve their organization's overall efficiency, creativity, and productivity. Participants in our seminars learn to function as "internal consultants," equipped with new skills and insights to enhance their existing expertise and institutional knowledge.
By exploring specific human, cultural, and communicatory aspects of organizations alongside professionals from a diverse range of industries, participants leave HDO seminars more effective, well-rounded employees.