The Heart of Leadership: Moving Forward Through Change
The Heart of Leadership:
Moving Forward Through Change
Leadership • Change Management • Resiliency
Upcoming Course: March 21, 2024
Location: UT Austin
Cost: $1,000
Course Description

This seminar draws on the disciplines of psychology and ethics to examine the various behaviors and strategies that enable leaders to build resilient teams and organizations. Participants will emerge with confidence that they know how to lead others through change successfully.
The Heart of Leadership Seminar: Moving Forward Through Change focuses on the leader-constituent relationship in teams undergoing the stress of major changes. The seminar explores how effective leaders help constituents find purpose, optimism, and integrity in service of their needs for meaning, hope, and trust. Such interpersonal dynamics are especially important for teams facing fundamental changes such as restructuring, merger/acquisition, mission realignment, etc.
The seminar is grounded in the experience of the faculty leaders in consulting, management, and organizational resiliency. The result is a seminar that is both intellectually stimulating and practically applicable.
This seminar is delivered in two parts, with the morning dedicated to lecture and discussion, while the afternoon session allows participants to engage in practical exercises based on real-world scenarios.
Course Leader(s)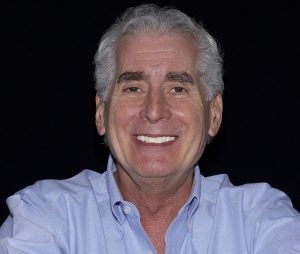 AJ Josefowitz is an organization development consultant who coaches leaders and develops teams. He helps leaders leverage tensions between organization goals and individual needs by helping them build healthy work environments for trust, collaboration, and accountability. He helps his clients identify barriers and reach understandings and commitments to drive positive change. A New Yorker at heart, AJ has been a resident of Austin, TX since 1995 and now calls it home. He has a Ph.D. in Educational Psychology from the University of Minnesota.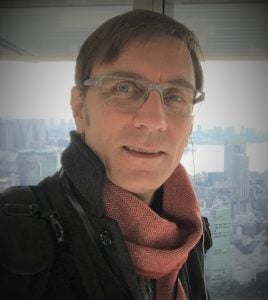 Ken Wisian, Ph.D., Major General USAF (retired), Bureau of Economic Geology, Jackson School of Geoscience, The University of Texas at Austin is a geophysicist whose main research is in geothermal energy. He also holds appointments in the Center for Space Research and the Aerospace & Engineering Mechanics Department at UT Austin, and is a Fellow of the British Interplanetary Society. Previously, Dr. Wisian was a senior state executive responsible for disaster recovery, oil spill prevention and response, and coastal infrastructure and environmental protection for Texas. Militarily, General Wisian, a navigator/bombardier, flew bombers, transports and fighters, is a graduate of the USAF Test Pilot School and commanded the 147th Reconnaissance Wing flying the MQ-1 Predator (drone). General Wisian participated in or lead military disaster response efforts for the Shuttle Columbia crash and multiple hurricanes. Ken is a graduate of the US Air Force Test Pilot School and has more than 70 hours of medium and high-risk test flights. General Wisian has combat time in Iraq, Afghanistan and the Balkans, and his medals include the Bronze Star and Air Medal.
Course Format
Morning Session: Lecture and Discussion
Why effective leaders must build and sustain a sense of meaning, hope, and trust in their teams.
How leaders do this by infusing their teams with thoughtful optimism, integrity, and a shared purpose.
Afternoon Session: Practical Exercises and Discussion
Participants will form teams dealing with detailed scenarios they choose from a list.
Examples include:
A merger with another team
Modification of the team's mission
Regrouping after a reduction in force
Branching off to form a risky start-up
Details & Registration
Location: UT Austin
Upcoming Course(s): March 21, 2024
Time: 9:00 a.m. – 4:00 p.m.
Continuing Education Units (CEUs): 0.6 CEUs will be awarded upon completion of this program (six hours of instruction)
Registration Deadline: March 18, 2024
One-Day Seminar Pricing:
Registration fee includes all course materials, catering (lunch and refreshments), WiFi access, and parking.
Standard Registration: $1,000
UT System Staff/Alumni Registration: $750
Educator, Nonprofit, Government, Military Registration: $750
Get employer support! We've gathered resources to help you make the case for your employer to support your HDO education.
If you have questions prior to registering, please see our Professional Training FAQ or contact Andrew M. Vasquez, HDO's Enrollment & Success Coordinator at hdo-pro@austin.utexas.edu.
Who Should Participate?
The majority of participants in our Seminars and Certificate Programs are mid- and upper-level professionals working in the business, nonprofit, government, or military sectors; however, professionals at all levels of experience are welcome to participate. There are no prerequisites for enrolling in an HDO Professional Seminar.
While all HDO Seminars are developed with wide-ranging applicability in mind, the following individuals and groups will likely find The Heart of Leadership: Moving Forward Through Change most directly relevant to their work:
Senior/Executive Leadership
Middle Management
Consultants
Team Leaders & Supervisors
Program Managers
Project Managers
I very much enjoyed the combination of academic and real-world experience. I felt like I was in the company of giants.
Kristen Fields, Co-Founder and Chief Executive Officer at mmmpanadas
The role play was surprisingly useful – and I normally hate role play. The faculty chose inspiring quotes and anecdotes to illustrate their points. I was highly engaged and inspired throughout.
Derek Lemons, Deputy Director of Operations, Texas State History Museum
One-Day Professional Seminars
Our seminars combine cutting-edge research with real-world application to provide practical and immediately relevant tools for solving key organizational problems, ranging from personal motivation and growth to strategic leadership.
Businesses and nonprofits often bring outside specialists on board to improve their organization's overall efficiency, creativity, and productivity. Participants in our seminars learn to function as "internal consultants," equipped with new skills and insights to enhance their existing expertise and institutional knowledge.
By exploring specific human, cultural, and communicatory aspects of organizations alongside professionals from a diverse range of industries, participants leave HDO seminars more effective, well-rounded employees.