Upcoming Course Dates: 

February 16, 2018 (8:30 am – 4:00 pm)
Successful communication can make or break provider-client relationships in the worlds of business, government, and non-profits. This seminar will examine in detail the experience of leading a project employing communication skills derived from the psychoanalytic relationship between therapist and patient.

Working Successfully with Your Client
Successful communication can make or break provider-client relationships, in the worlds of business, government, and non-profits.

This seminar will focus on the illustration, examination, and training of participants in six areas:
 
Listening effectively to clients and understanding their interests and needs

Helping clients define and redefine what they want to accomplish and what they expect from you

Negotiating goals and expectations with clients

Putting themselves in the shoes of clients to better understand their histories, goals, and expectations

Examining their personal roles in these relationships, including difficult roles such as when the client feels you have erred

Conveying confidence that you can get the job done and meet the client's expectations.
And don't let the semantics throw you off. For the purposes of this seminar, "client" can refer to an actual client or a boss, partner, colleague, etc. In short, anyone whom you need to work for and/or with to get a project completed.
In this seminar, Professors Danze and Sonnenberg will examine in detail their experience successfully leading a design project of a unique facility providing arts education for troubled teens and vocational training for unskilled young adults. In that project they employed communication skills derived from the psychoanalytic relationship between therapist and patient, ensuring client satisfaction.
Through lectures, case study presentations, a role play exercise, and group discussion, participants will learn eleven best practices:


Listening for the first time;

Listening again and again;

Recognizing that clients are unaware or barely aware of some expectations that they want you to meet (within psychoanalysis traditionally referred to as transference, which isn't restricted to the clinical setting);

Asking for clarification of what the client wants;

Gently (or not so gently) confronting the client with observations that they are unclear or conflicted about what they want;

Interpreting for the client what he or she expects from you;

Negotiating with the client after you draw such conclusions, as new compromises will emerge;

Putting yourself in your client's shoes as you try to define your role;

Understanding the history of your client and your client's expectations for your role (for example, if you are dealing with a government project, you need to explore the legislative history of the project; if you are dealing with a private client you may need to learn a great deal about the client's past life and how she or he got to where she/he is in terms of the present project);

Admitting your mistakes and constantly renegotiating your relationship with the client, to prevent a project foundering so badly that it fails; and

Making clear to your client that you know what you are doing and can succeed.
Working Successfully with Your Client
Location: UT Austin Campus
Upcoming Courses: February 16, 2018
Time: 8:30 a.m. - 4:00 p.m.
Seminar Pricing
Standard Fee: $750

Early Bird Registration: $562.50 (25% discount; ends three months prior to seminar date)

UT Staff/Alumni: $600 (20% discount)

HDO Master's Alumni: $200

Certificate Seeker Discount: Working Successfully with Your Client is applicable to participants pursuing the Personal Leadership (PL) and Language & Leadership (LL) Certificate Programs.
Seminar Fee Includes:
Course Registration

Parking

WiFi Access

Lunch 

Refreshments

Course Materials
If you have questions prior to registering, please see our Professional Training FAQ or contact Lewis Miller, HDO's Marketing Coordinator, at lewismiller@utexas.edu / 512-232-8330.
---
Registration
Please select your preferred date below:
   February 16, 2018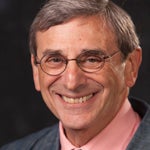 Stephen Sonnenberg is Fellow-in-Residence at the Humanities Institute, Adjunct Professor of Architecture, and Fellow of the Trice Professorship in the Plan II Honors Program at The University of Texas at Austin. He is also Adjunct Professor of Psychiatry at the F. Edward Hebert School of Medicine, The Uniformed Services University of the Health Sciences, Bethesda, Maryland. Dr. Sonnenberg has decades of experience translating the lessons of psychoanalysis into understandable language for those unfamiliar with its principles. He is the co-author of The Concise Guide to Psychodynamic Psychotherapy, which as the first modern textbook of psychiatry translated into Russian introduced psychoanalytic principles to Soviet psychiatrists in 1992. That book has also been translated into Persian, Mandarin, and Japanese, and introduced modern psychoanalytic ideas in Iran, China, and Japan.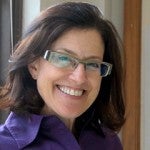 Elizabeth Danze's work integrates practice and theory across disciplines by examining the convergence of sociology and psychology with the tangibles of space and construction. Danze is also a principal with Danze Blood Architects, as well as co-editor and author of chapters in Psychoanalysis and Architecture and CENTER 17: Space & Psyche. She is the recipient of the University of Texas System Regents' Outstanding Teaching Award and a member of the Academy of Distinguished Teachers.
The majority of participants in our Seminars and Certificate Programs are mid- and upper-level professionals working in the business, nonprofit, government, or military sectors; however, professionals at all levels of experience are welcome to participate. There are no prerequisites for enrolling in an HDO Professional Seminar.

While all HDO Seminars are developed with wide-ranging applicability in mind, the following individuals and groups will likely find Working Successfully with Your Client most directly relevant to their work:


Senior/Executive Leadership
Middle Management
Consultants
Team Leaders & Supervisors
Program Managers
Project Managers
For participants coming in for seminars from outside the Austin area, there are several hotels near campus, many within walking distance.HDO recommends the following hotels:
HDO works with these many of these venues on a regular basis. If you need assistance selecting a hotel, please contact Jessica Crawford, HDO's Senior Administrative Associate at 512-232-7343 or
jessica.crawford@austin.utexas.edu
.
On-campus parking is covered for all participants for the day of their seminar. For transit information, please visit
Capital Metro's website
.
The instructors were personable, knowledgeable and flexible. Leveraging the expertise of two seemingly divergent professional tracks (psychiatry and architecture) to address the universal challenge of working with clients of all types was a wonderful and innovative approach that truly hit the bullseye.
– Paula Miles, Utility Executive, CPS Energy
This course should absolutely be repeated! I really appreciated the topic, the interplay between the professors, and the way participants were frequently encouraged to interact with one another.
– Graham Chapman, Associate Director, Technology Resources, UT Austin

HDO One-Day Seminars • Professional Training Home