Next Run: 

TBD; 8:30 am – 4:00 pm
In this course, participants will examine business proposals as persuasive arguments. Through a guided process, participants will take existing proposals apart, examine their underlying components, and learn how to reconstruct them in ways that make the proposals more effective.
Writing Persuasive Business Proposals
This course empowers participants to understand and utilize business proposals as persuasive arguments.
This seminar adopts a hands-on approach: Through a guided process, participants will take existing proposals apart, examine their underlying components, and learn how to reconstruct them in ways that make the proposals more effective.
Participants are invited to bring in current or former cases from their professional experience to work on in the seminar.
Using a proven methodology for developing these types of documents, participants will generate basic proposal arguments based on a case study presented in the course.

This case study will allow participants, working in small groups, to identify key problems; generate components of the proposal; analyze stakeholder dynamics; tie these complex elements together into a coherent, easily comprehensible argument; and outline a proposal based on this groundwork.

Finally, the class will apply these new tools to actual cases brought in by participants.
After this seminar, participants will be able to:
Understand basic proposal structure and logic.

Identify basic proposal sections and understand how they work together.

Clarify and identify objectives.

Develop a methodology for reaching the objective.

Perform audience analysis by identifying stakeholders, investigating their concerns, and weighting criteria accordingly.

Connect your team's qualifications with the specific requirements implied in the situation and methodology.

Develop structured benefits that address the situation.

Tie these complex elements into a coherent argument.

Learn how to rework an ill-defined problem into an effective proposal.

Pour all this information into a basic proposal format.
Writing Persuasive Business Proposals
Location: UT Austin Campus
Date: TBD
Time: 8:30 a.m. - 4:00 p.m.
Fill out the brief form below to be notified when registration is open.
Seminar Pricing
Standard Fee: $750

Early-Bird: $562.50 (25% discount)

UT Staff/Alumni: $600 (20% discount)

HDO Master's Alumni: $200
Seminar Fee Includes:
Course Registration

Parking

WiFi Access

Lunch 

Refreshments

Course Materials
If you have questions prior to registering, please see our Professional Training FAQ or contact Lewis Miller, HDO's Marketing Coordinator, at lewismiller@utexas.edu / 512-232-8330.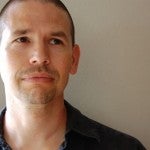 Clay Spinuzzi is a Professor of Rhetoric and Writing at UT Austin. Dr. Spinuzzi leads HDO 386: Persuasion and Argumentation in the HDO Master's Degree program. He has presented at industry conferences, including SXSW, and recently led a SXSW core conversation on communication in distributed workplaces. His research focuses on how organizations circulate and coordinate information to solve complex problems.

Dr. Spinuzzi has published several award-winning articles and four books:
Tracing Genres through Organizations
(MIT Press, 2003),
Network
(Cambridge University Press, 2008),
Topsight
(Amazon CreateSpace, 2013), and
All Edge: Inside the New Workplace Networks
(University of Chicago Press, 2015).
The majority of participants in our Seminars and Certificate Programs are mid- and upper-level professionals working in the business, nonprofit, government, or military sectors; however, professionals at all levels of experience are welcome to participate. There are no prerequisites for enrolling in an HDO Professional Seminar.

While all HDO Seminars are developed with wide-ranging applicability in mind, the following individuals and groups will likely find Writing Persuasive Business Proposals most directly relevant to their work:


Senior/Executive Leadership
Middle Management
Team Leaders & Supervisors
Fundraising and Development Professionals
Proposal and/or Grant Writers
Report Authors/Editors
For participants coming in for seminars from outside the Austin area, there are several hotels near campus, many within walking distance.HDO recommends the following hotels:
HDO works with these many of these venues on a regular basis. If you need assistance selecting a hotel, please contact Jessica Crawford, HDO's Senior Administrative Associate at 512-232-7343 or
jessica.crawford@austin.utexas.edu
.
On-campus parking is covered for all participants for the day of their seminar. For transit information, please visit
Capital Metro's website
.
Viewing a proposal as a Hero's Journey – with the client as the hero – has already helped me re-frame materials I'm working on. What an innovative and powerful foundation! I finally understand the purpose and necessity of repetition throughout a proposal, and the analysis of the roles among proposal reviewers.
– Brandy Whitten, Senior Administrative Associate, University Health Services, UT Austin
I've been in Executive Management for over 20 years. The courses I took in the HDO program helped me to gain a fresh perspective on management; specifically, on how people work. I highly recommend taking a seminar or obtaining a certificate in this program.
– Dorothy A. Benavidez, Executive Vice President, CRAssociates, Inc.

HDO One-Day Seminars • Professional Training Home
[supsystic-social-sharing id='1′]