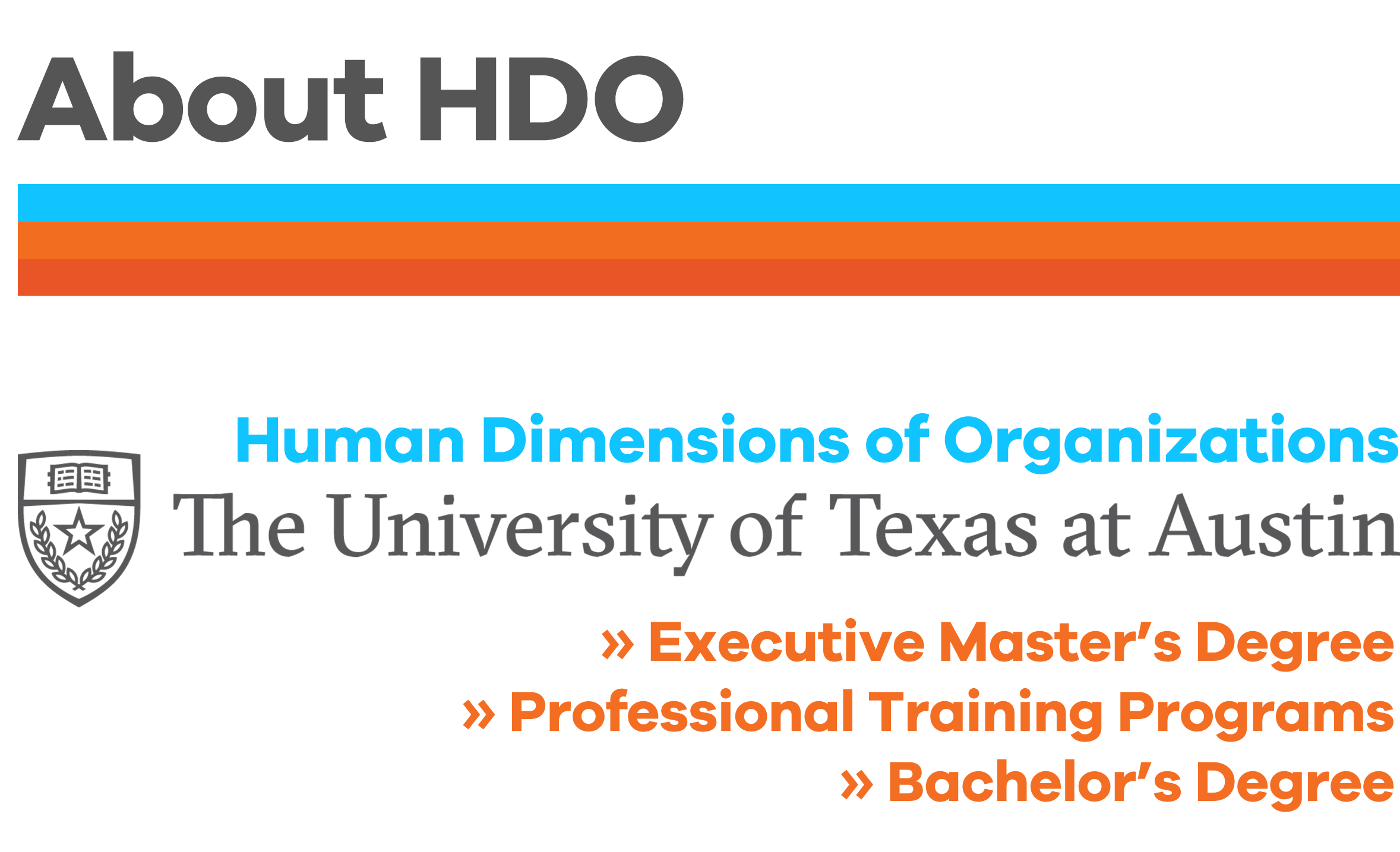 About HDO
The University of Texas at Austin is proud to offer a first-of-its-kind in the nation program: the Human Dimensions of Organizations. HDO focuses on understanding the people who drive today's global marketplace and offers three types of innovative education opportunities:
HDO's 15-Month
Executive Master's Degree
is designed for leaders in the business, nonprofit, government, and military sectors searching for a more comprehensive understanding of how human behavior and experience affects organizational success. Students graduate from the Master's program equipped with the knowledge and skills they need to make their organizations more effective, creative, and efficient.
Our
Professional Training
programs allow individuals, teams, and organizations the opportunity to train with UT Austin's top faculty members in a professional-friendly format. These programs provide practical and immediately applicable tools for solving key organizational problems, ranging from personal motivation and growth to strategic organizational leadership. Training options include One-Day Seminars, Certificate Programs, and Custom Programs.
In addition to our offerings for working professionals, HDO launched a
Bachelor's Degree
program in fall 2016. The undergraduate program teaches students to explore, learn, and articulate the ways the liberal arts and social and behavioral sciences can address practical problems facing organizations.
Name & Title

Contact Info

Areas of Expertise

Art Markman, PhD
Founding Director
markman@utexas.edu
512-471-3820
• General: HDO Program History and Purpose
• Master's Degree: Encouraging Employer Support for Prospective Students (Financial Contributions, Leave for Classes, etc.)
• Master's Degree: Applicability of Curriculum to Prospective Students' Professional Goals


Amy Ware, PhD
Associate Director
amy.ware@utexas.edu
512-232-7338
• Program Overview and Structure: Master's Degree and Bachelor's Degree
• Master's Degree: Faculty and Academic Engagement, Program Management
• Bachelor's Degree: HDO Undergraduate Student Organization


Lewis Miller, MPP
Marketing Coordinator

lewismiller@utexas.edu
512-232-8330
• Professional Training Programs: General Questions, Assistance in Choosing a Program, Registration Questions
• Master's Degree: Information Sessions and Recruitment Events
• General: Marketing Collaboration, Organizational Partnerships


Jessica Crawford
Senior Administrative Associate


jessica.crawford@utexas.edu
512-232-7343
• General: Meeting/Scheduling Requests, Upcoming Event Information, Billing/Payments
Rolee Rios
Academic Program Coordinator


rrios@austin.utexas.edu
512-471-9140
• Master's Degree: Applications and Admissions, Books and Materials, Tuition and Financial Aid, Distance Learning, Class Visits
Summer Cacciotti
Senior Advisor


s.cacciotti@austin.utexas.edu
512-232-6851
• Bachelor's Degree: HDO Major Requirements, Course Selection, Advising


HDO Social Media:
Facebook
|
Twitter
|
LinkedIn
Invest in HDO:
Click here
to support the HDO program. Your donation goes to support Master's Degree tuition assistance for low-income students and students working for non-profit organizations; distance learning technology; faculty and student research; and more.
Address & General Contact Information:
Human Dimensions of Organizations
College of Liberal Arts
The University of Texas at Austin
2109 San Jacinto Boulevard, Bellmont Hall, Suite 240
Austin, Texas 78712
Phone: 1.512.232.7343 | Email:
hdo@austin.utexas.edu
Director's Welcome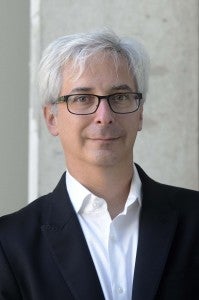 Welcome to the Program in the Human Dimensions of Organizations (HDO) at The University of Texas at Austin.
This program brings together some of UT Austin's finest researchers in the Humanities and the Social and Behavioral Sciences with an interest in educating the rising generation of leaders in the business and nonprofit communities.
The difficulties of the modern workplace almost always involve issues relating to people either within or outside of their organization. Successful leaders are the ones whose understanding of people allows them to find new and creative ways to support innovation, create devoted communities, communicate effectively, and grasp the complexities of the global marketplace.
The core value of our program is openness. We believe that the best way to address the problems and issues facing organizations is to recognize that the problems that need to be solved are often not new. Chances are, somebody in history has already solved the problem you are grappling with now. The disciplines of the humanities and the social and behavioral sciences are a vast repository of solutions to society's most pressing problems. This program is your guide through these disciplines.
HDO supports a number of educational initiatives. Our
Professional Training
options allow groups and individuals to learn from UT Austin's top faculty in a concise format. These programs focus on the practical value of the humanities and the social and behavioral sciences for solving real-world problems.
The crown jewel of the HDO program is a
Master's Degree
designed for working professionals that launched in August 2013. HDO's practice-oriented curriculum draws on disciplines in the humanities and social and behavioral sciences. This multidisciplinary approach develops students into well-rounded "internal consultants," ready to tackle a wide range of organizational challenges. I encourage you to explore this website to find out more about the structure of this program.
Our newest offering is a
Bachelor's Degree
program that launched in August 2016. The undergraduate program teaches students to explore, learn, and articulate the ways the liberal arts and social and behavioral sciences can address practical problems facing organizations.
If you have any questions about this exciting program, please
contact us
.
Sincerely,

Arthur B. Markman
Founding Director, Human Dimensions of Organizations
Annabel Irion Worsham Centennial Professor of Psychology and Marketing
Director of Research, IC2 Institute
External Advisory Board
HDO actively seeks contributions and advice from our External Advisory Board (EAB), which is comprised of representatives from the business, nonprofit, and entrepreneurial communities in Texas and throughout the country.
EAB members help HDO faculty and staff enhance our mission, strengthen student recruitment and mentorship, and generate a distinct and excellent curriculum.
The EAB keeps faculty apprised of industry trends; likewise, the faculty updates the EAB on academic trends that may improve organizational performance. HDO appreciates the invaluable assistance of our External Advisors:
Todd Aaron
Vice-Chairman, Stevens Transport
Isaac Barchas
President & CEO, ATP Foundation, Inc.
Jodi Batten
Owner and Consultant, Sales & Marketing Solutions, LLC
Sean Bauld
President, spxk
President, NeuroBalancing Center
Bjorn Billhardt
CEO, Abilitie
Johnny S. Butler
Director, IC2 Institute
Professor, UT Austin
Bobby Cameron
Vice President, Principal Analyst Serving CIOs, Forrester Research
Bill Chatham
Vice President, Strategic Distribution, ING
Joanne Hu Corum
Senior Director, Applied Materials
Catherine Crago
Strategic Initiatives Manager, Housing Authority of the City of Austin
Skipper Dippel
Author, Wisdom of Generations and The Language of Conscience
Robert Dye
Group Vice President, The Research Board
Betty Sue Flowers
Professional Consultant, Editor
Professor Emeritus, UT Austin
Barbara Gandy
Vice President of Human Resources, Emerson Process Management
Steve Golab
CEO, FG Squared
Jeff Goodson
U.S. Foreign Service (ret.)
Bijoy Goswami
Founder, Bootstrap Austin
Michael W. King
President and CEO, Volunteers of America
Dave Lopez
Owner, Dave Lopez Enterprises
Sarah O'Dell
Organization Effectiveness and Change Management Consultant, O'Dell Consulting
Harvey Ring
Board of Directors, Sedera Health, Neurochaos Solutions, Inc., OpDots
Deb Roy
Co-Founder and Chief Scientist, Bluefin Labs
Associate Professor, MIT
David Smith
CEO, HBMG Inc.
Duff Stewart
CEO, GSD&M
Peter Strople
Founder and CEO, Zero2
Jean Wallace
Vice President of Human Resources, Lockheed Martin Aeronautics
Craig Wynett
Chief Learning Officer (CLO), Procter & Gamble
Campus Resources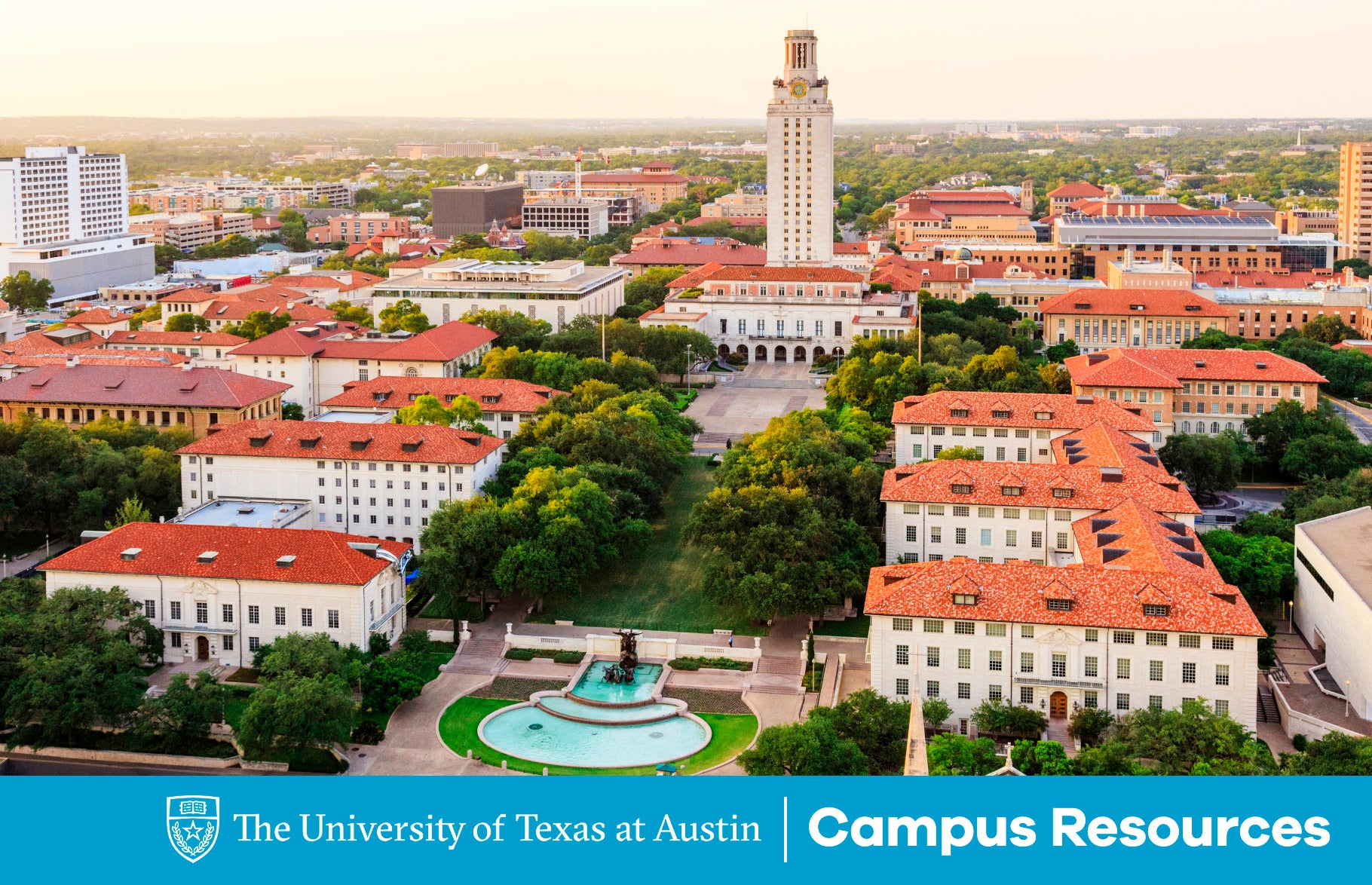 HDO's campus partners offer students resources unavailable anywhere else. Students may work with these organizations independently, through coursework, or both.
The
Austin Technology Incubator (ATI)
is one of the oldest technology incubators in the United States. ATI helps early-stage technology companies get their first round of funding. Students in the HDO program can use ATI as a resource to understand the complex social ecosystem that supports the development of new companies. ATI can also provide access to organizations that students may use for their capstone projects.
ATI is hosted by the
IC2 Institute
at the University of Texas. The mission of IC2 is to support research in academic areas related to business and to bring that knowledge directly to practitioners. IC2 also hosts conferences on topics like social networks, innovation, and technology transfer. Students in the HDO program will benefit from the research connections of many IC2 faculty who teach in the program.
The
Harry Ransom Center (HRC)
is one of the world's most extensive and prestigious archives (read more about HRC Director Tom Staley here). From the complications of creating an organizational archive to the bureaucratic confusion represented in Woodward and Bernstein's Watergate papers, the staff and collections of the HRC offer an invaluable resource for students hoping to understand the connections between the past and the future and the challenges of understanding, organizing, and implementing real-world change.
UT Global Initiative
is part of a consortium of programs taking The University's educational opportunities global. The UT Global Initiative prepares leaders to think creatively, communicate effectively and inspire others to achieve excellence by bringing some of the world's leading educators directly to you.
In addition to the campus organizations mentioned above, HDO Master's Degree students have access to world-class facilities and resources for no additional fees, including:
Austin, Texas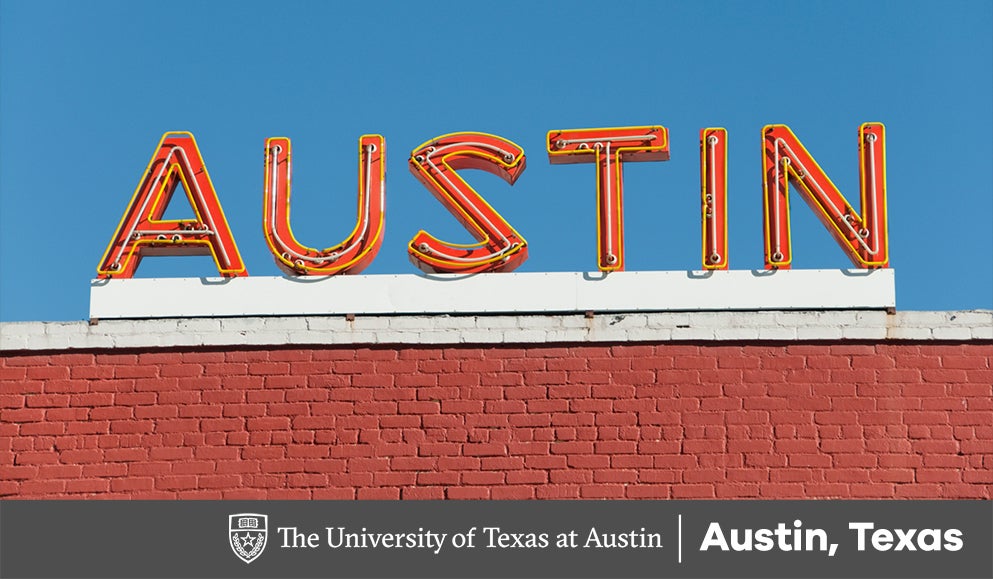 HDO students and Professional Training participants have the benefit of learning in the beautiful, dynamic, and growing city of Austin, Texas. Over the past few decades, Austin has transformed into a major business and cultural hub, welcoming professionals from a range of creative, technology, and entrepreneurial sectors.
Along with this growth, Austin maintains its friendly charm, abundant outdoor resources, world-class music, and eclectic restaurants and food trucks. As an HDO student or Professional Training participant, you'll learn from distinguished faculty and network with top business and nonprofit leaders, but you should also make time to take in the city's various attractions and offerings, including:
Capitol Factory: Entrepreneurial hub; Official Google Tech Hub
Texas State Capitol: Tours of the grounds and galleries available
The Long Center: Performing Arts Center in Downtown Austin
Silicon Hills: High-Tech and Innovation Cluster
Austin City Limits Live: Eclectic music performances at the gorgeous Moody Theatre
Frank Erwin Center: Music, sports, and the arts
Barton Springs Pool: A refreshing constant temperature of 68°F
Congress Bridge Bats: The world's largest urban bat colony
Cathedral of Junk: Keeping Austin Weird, one "yardist" at a time
Lady Bird Johnson Wildflower Center: Environmentalism, education, and exquisite native blooms
The Contemporary: Austin, Texas's primary community art museum
Lyndon B. Johnson Presidential Library and Museum: Explore the legacy of the 36th President; an animatronic LBJ may even share some humorous anecdotes!
6th Street Nightlife: The live music center of the Live Music Capital of the World! Rainey Street District: An emerging bar and restaurant district near downtown Austin
Zilker Park: Gardens, kite festivals, sculpture, and all the outdoor recreation you could want
Artist studio space, tours, and galleries, including Canopy, Big Medium, Pump Project, Austin ArtSpace and more
And so much more!