How an HDO alum and strategy realization leader navigates a data-driven world with empathy and a passion for understanding.
Leslie M. Dill
Business Development & Marketing Coordinator, HDO
February 14, 2022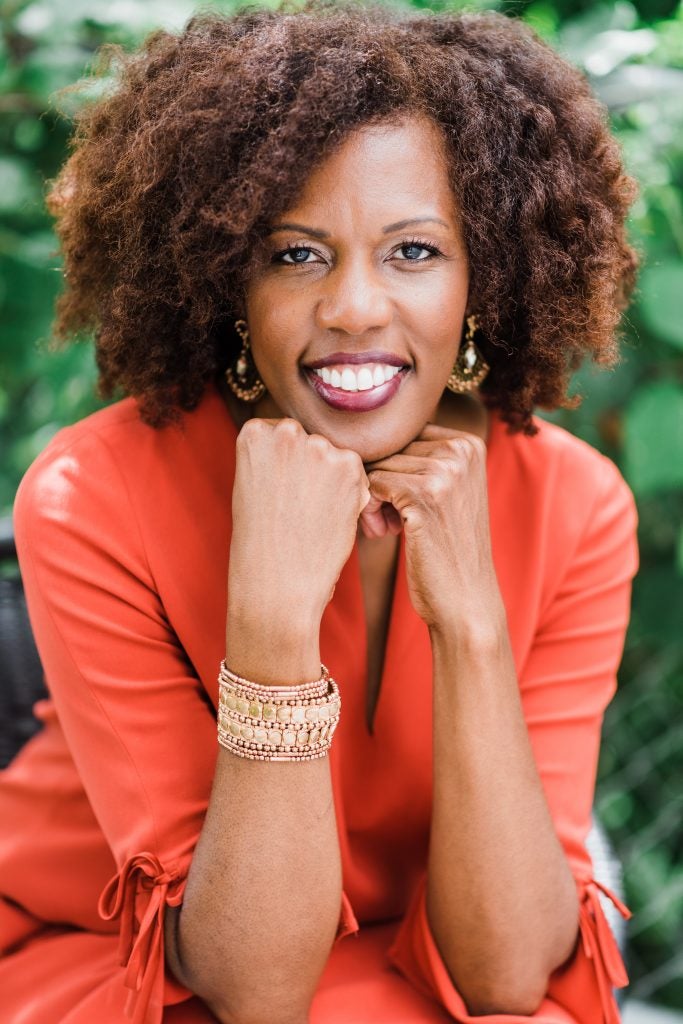 Shannon Myers Johnson is currently the Director of IT Strategy Realization at Merck, a leading global biopharmaceutical company. She graduated from the University of Texas at Austin with a bachelor's degree in management information systems, and most recently received a master's degree in Human Dimensions of Organizations. Johnson has been navigating her field of strategy realization and change management, from both the technical and interpersonal side in the midst of an anxious and frustrated global environment. HDO sat down with the alum to discuss her time with the masters program, her nomination as one of 2021's Most Influential Blacks in Technology and how she uses her HDO education to strengthen her team and relationships.
How did you decide to pursue a Master's degree in Human Dimensions of Organizations?
SJ: I received my BA from The University of Texas at Austin in Management Information Systems. I've since, always been in the tech business space and knew that someday I wanted to go back and get an advanced degree, and of course the seemingly logical choice would've been to get an MBA. An MBA didn't speak to me as much and I wasn't finding a program that would fulfill a curriculum comprised of areas of my job in project and program management requires like behaviors and incentives. HDO had a combination of everything I was looking for from business to psychology and leadership-everything I wanted to grow my career.
What have you learned from your time with HDO that has impacted your day-to-day job and career?
SJ: The biggest revelation to me was the people I was surrounded by in my Master's cohort. For a small group of students, we had a large variety of backgrounds and industries, we were always learning something new from a classmate with a different experience or perspective. I was also surprised at just how many types of historical leadership we studied going all the way back to The Art of War and Think Fast Think Slow. History really does repeat itself and being able to see that in vastly different contexts throughout history all the way up to present day was really fascinating. Diversity of thought is the best part of the HDO program.
Was there any "A-HA" moment throughout your HDO studies where you knew you would use the lesson every day in your job going forward?
SJ: Absolutely, I did my capstone project on emotional labor in the workforce and especially today, it's given me an understanding of how to help your employees deal with it, and how to have a compassion for all the professional and personal issues employees have to work through. Now I'm a Director of IT Strategy Realization, but previously my title was Director of IT Change and Agility. My time with HDO really allowed me to dive deeper into my area of agility, organizational and change management, and strategy realization. Those things sound very ambiguous, but HDO gave me the tools and knowledge to understand and launch further into that space.
Outside your scope of work, how has your HDO education changed how you look at issues in your everyday life and in the world?
SJ: Being able to take the frustrations going on in the world from international relations to the repercussions of a global pandemic and turn them into mindfulness and compassion is a next level of understanding. If I see someone struggling or frustrated at work, I'm able to talk to them and really find out what the root of the issue might be, from needing to take some time off to allocating them a few more resources which makes a huge impact.
A large part of my job is organizational change management and asking people to change or shift when it isn't desirable. You really have to access where you are as an organization and employee sentiment when you go through a large-scale change and HDO really helped me with that by learning how to do research on survey bias and how to write good questions.
As a black female, I do a lot of box checking, as you can imagine. I think it is extremely important that we don't get hung up on those boxes. I don't want anyone to see me as a checked box. I want people to see me as a great strategy realization resource or helping people understand change- that's the box I'd like to check, if I have to check a box.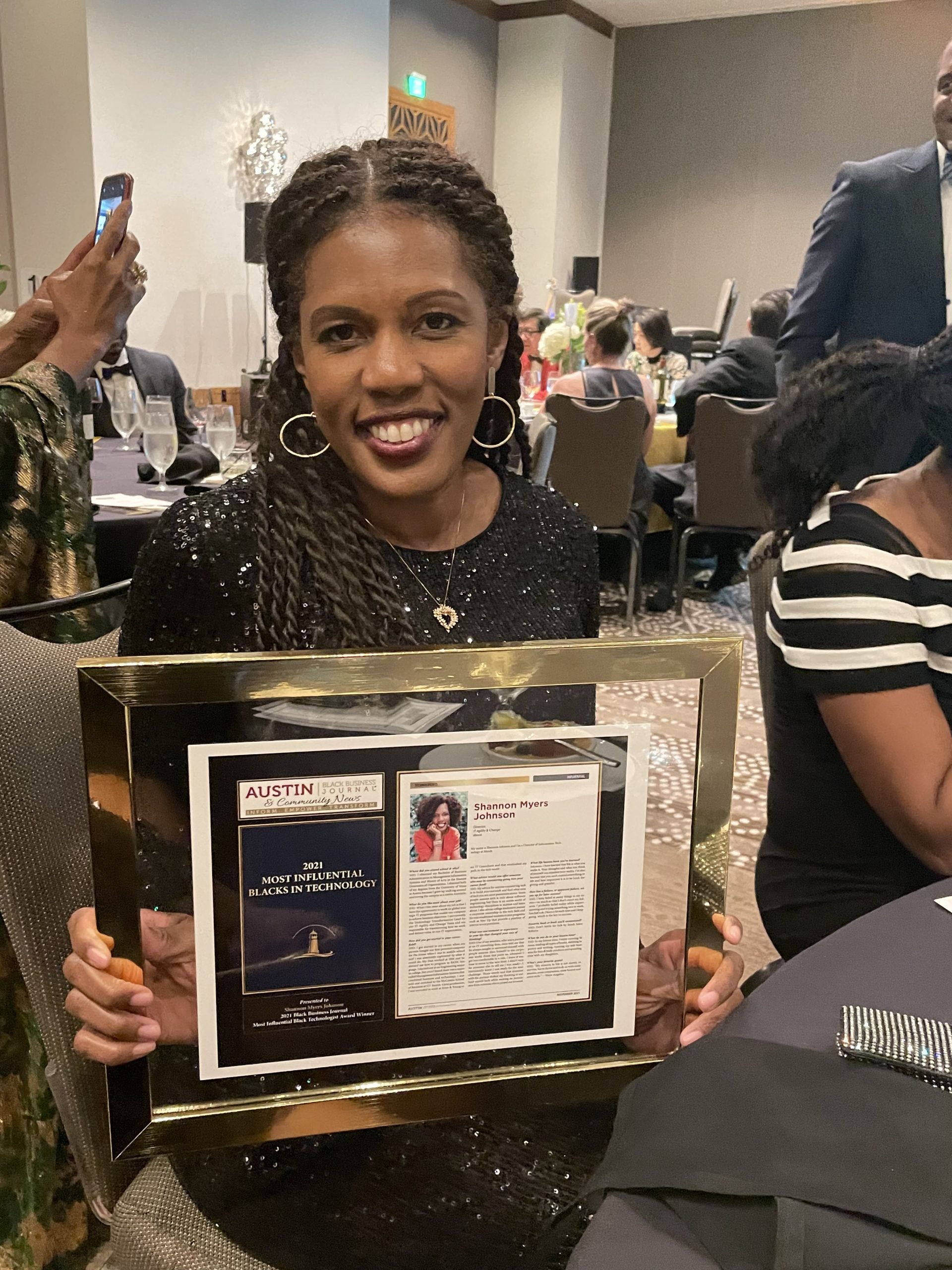 What was your reaction to being nominated as one of the 2021 Most Influential Blacks in Technology by the Black Business Journal?
SJ: It was a complete surprise, I actually found out on LinkedIn! The Gala at the JW Marriot honored the top doctors, attorneys, DEI and tech leaders in Austin and central Texas. It was so fun to get dressed up and go to an exciting event during the pandemic and so humbling to be surrounded by some of the most talented people in Austin. The biggest honor of the entire night was being able to share it with my two daughters and parents.
Do you have any words of wisdom for anyone who's looking into the Human Dimensions of Organizations program or is curious about what we do?
SJ: Yes, absolutely! I know it sounds very cliché, but HDO will change your life. HDO will give you a completely new perspective that I don't think you can get from any other advanced degree program.
Lastly, you mentioned this diversity of thought present in the HDO program. People are sharing so much positive and negative information and thoughts through social media, the internet and various communication avenues. What would you say is the most important thought to keep going forward as more diverse backgrounds and opinions get a deserved seat at the table?
SJ: HDO really encourages diversity of thought and the key to that is empathy and listening. It's okay to listen to someone who has different thoughts and opinions, and we should all seek to understand each other. This is where the conversation starts- with good listening, and empathy.
To find out more about HDO's Master's Program, visit us here.