Organizational Improvement Certificate Program
Organizational Improvement Certificate Program
Organizational Culture • Communication • Inclusion
Upcoming Program: Nov 17-20, 2020
Location: Online
Cost: $2,300-$3,000
Program Description
The Organizational Improvement Certificate Program from Human Dimensions of Organizations at UT Austin prepares participants to build and lead better-functioning organizations.
Participants are given the tools to reduce instances of and mitigate the impacts of human error, to build resilient and ethical teams and organizations, to craft engaging and meaningful communications, and to enhance inclusivity through actions, policies, and language.
This program includes the following courses:
• The Heart of Leadership: Moving Forward Through Change (November 17, 2020)
• Communicating for Impact (November 18, 2020)
• Risky Business: Human Error & Organizational Resiliency (November 19, 2020)
• Designing a More Diverse & Inclusive Organization (November 20, 2020)
Courses subject to change based on faculty availability. Participants will be notified of any course changes prior to the program.
Upon completion of your program, you will receive a digital certificate.
Details & Registration
Location: Online
Upcoming Program(s): November 17-20, 2020
Time: 9:00 a.m. – 4:00 p.m. each day
Continuing Education Units (CEUs): 2.4 CEUs will be awarded upon completion of this program (twenty-four hours of instruction)
Registration Deadline: November 9, 2020
HDO uses Zoom to conduct online courses. Please test your connection prior to registering.
Certificate Program Pricing
Standard Registration: $3,000
UT System Staff/Alumni Registration: $2,300
Educator, Nonprofit, Government, Military Registration: $2,300
If you have questions prior to registering, please see our Professional Training FAQ or contact Miles Husid, HDO's Marketing Coordinator, at miles.husid@utexas.edu.
Who Should Participate?
The majority of participants in our Certificate Programs are mid- and upper-level professionals working in the business, nonprofit, government, or military sectors; however, professionals at all levels of experience are welcome to participate. There are no prerequisites for enrolling in an HDO Certificate Program.
While all HDO Certificate Programs are developed with wide-ranging applicability in mind, the following individuals and groups will likely find the Organizational Improvement Certificate Program most directly relevant to their work:
• Senior/Executive Leadership
• Managers and Directors
• Management Consultants
• Learning/Training/Development Managers & Directors
• Human Resources & Recruiting
• Professionals
• IT Professionals
• Creative Professionals
• Project Managers
Course Leaders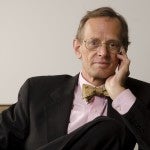 Paul Woodruff is a philosopher who writes and teaches on leadership. He has won a number of teaching awards, of which the first was for devising a war game for the Army at Ft. Bragg in 1970. His books include The Ajax Dilemma: Justice, Fairness, and Rewards as well as Reverence: Renewing a Forgotten Virtue. He has been teaching at UT since 1973 and is Darrell K. Royal professor in Ethics and American Society. As inaugural dean of the School of Undergraduate Studies at UT, he oversaw a massive change in curriculum and a reorganization of academic services for undergraduates, so he is no stranger to change.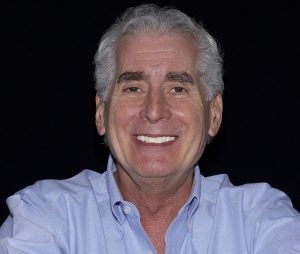 AJ Josefowitz is an organization development consultant who coaches leaders and develops teams. He helps leaders leverage tensions between organization goals and individual needs by helping them build healthy work environments for trust, collaboration, and accountability. He helps his clients identify barriers and reach understandings and commitments to drive positive change. A New Yorker at heart, AJ has been a resident of Austin, TX since 1995 and now calls it home. He has a Ph.D. in Educational Psychology from the University of Minnesota.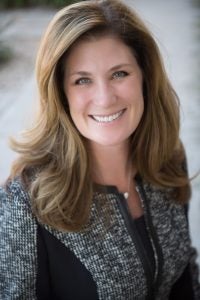 Cyndee Lake, MA is Chief Purpose Officer and Co-Founder of Blank Page, a people-focused design and strategy practice in Austin, Texas and holds a Master of Arts in the Human Dimensions of Organizations from The University of Texas at Austin. Blank Page designs innovative and immersive experiences that unlock untapped potential in individuals, teams, and organizations.
Cyndee brings 30+ years of leadership and business success in a variety of industries. She has a proven track record of strategic thinking, sustainable change leadership, service, and product design, business process improvement, project execution, cultural transformation, and building high performing teams. She is well known for her ability to balance judgment and rigor in serving the needs of stakeholders, while simultaneously leveraging curiosity, compassion, constructive dialogue, and experimentation to drive results. Cyndee's core strengths include facilitation, communication, decision making, inspiring and enabling change, and solving complex business problems.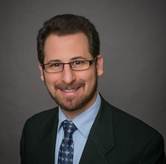 Mike Legatt is the CEO and founder of ResilientGrid, Inc., whose mission is to grow resilient infrastructures by optimizing the human side of the infrastructure management, including situational awareness, decision making support and collaboration tools in normal and emergency operations, and in fostering the kinds of organizational culture (high reliability, just culture) that empower humans to work more efficiently and effectively, lowering human error rates. Dr. Legatt has been a programmer for over 25 years and worked in the energy, financial, medical, neuroscience research, and educational sectors. He has M.A. and Ph.D. degrees in clinical health psychology/neuropsychology from the Ferkauf Graduate School of Psychology/Albert Einstein College of Medicine, and M.S.E. and Ph.D. degrees in energy systems engineering from the University of Texas at Austin, and is a Certified Performance Technologist.
Prior to founding ResilientGrid, Michael spent ten years as the principal human factors engineer for the Electric Reliability Council of Texas (ERCOT), which manages the flow of electricity to over 24 million Texas customers, about 90% of Texas' load. There, his development of the Macomber Map® has been featured in the New York Times, National Public Radio, T&D World, and Forbes. The Macomber Map was credited as being instrumental in helping ERCOT operators maintain grid reliability during several record-setting wind generation levels since 2010, and through several severe weather events since 2009.
As an amateur (ham) radio operator, he received a commendation for helping to provide emergency communications during the 2003 blackout in the northeastern United States, which sparked his interest in the psychology of energy management. He works to support the growth of the industry's high-reliability organizational culture and to reduce human error by helping to optimize human-computer interactions, supporting improved situation awareness, decision support, processing speed, and stress management. At ERCOT, his development of the Macomber Map® has been featured in The New York Times, National Public Radio, Forbes, and T&D World. The Macomber Map was credited as being instrumental in helping ERCOT operators maintain grid reliability during several record-setting wind generation levels since 2010, and through several severe weather events since 2009.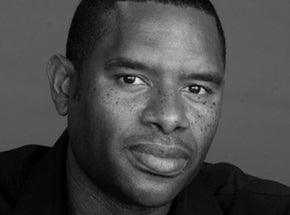 S. Craig Watkins is the incoming Ernest S. Sharpe Centennial Professor at the University of Texas at Austin. An internationally recognized expert in media, Watkins is the author of five books exploring young people's engagement with media and technology. His two most recent books—The Digital Edge and Don't Knock the Hustle—result from his work with the Connected Learning Research Network, a research collaborative funded by the MacArthur Foundation.
Watkins is the founding director of the Institute for Media Innovation, a new boutique hub for research and design located in the Moody College of Communication. IMI brings together a unique collection of social scientists, media creatives, journalists, and designers to translate research-driven knowledge into critical and creative engagement with a media, tech, and AI-driven world that grows more influential every day.
His work has been profiled in places as varied as The Washington Post, The Atlantic, Newsweek, TIME, ESPN, NPR, and featured at venues like SXSW, The Aspen Institute, and The New York Times Dialogue on Race.
As a professional, I don't always have time for continuing education, and frankly, much of it goes 'in one ear and out the other.' HDO is different: You learn tangible, applicable, and very relevant tools and techniques. The way I look at the work I do has changed since the completion of my Certificate Program and the impact on my overall effectiveness has been substantial.
I've been in Executive Management for over 20 years. The courses I took in the HDO program helped me to gain a fresh perspective on management; specifically, on how people work. I highly recommend taking a seminar or obtaining a certification in this program.
From Certificate Seeker to Competitive Advantage in Just Four Days
Built on strong academic fundamentals and real-world relevance, HDO Certificate Programs are designed to enhance the portfolios of mid- and upper-level professionals.
Over the course of four days, you will gain immediately applicable tools and skills to accelerate your career, whether your goal is advancing in your current organization, deepening your capacities to excel in your existing role, or developing additional skills for a transition to a new position. In the process, you will learn alongside and network with experienced professionals from a diverse range of industries.