A passion for innovation and leading people through change sparked a new-found ability to facilitate tough conversations and influence people on a deeper level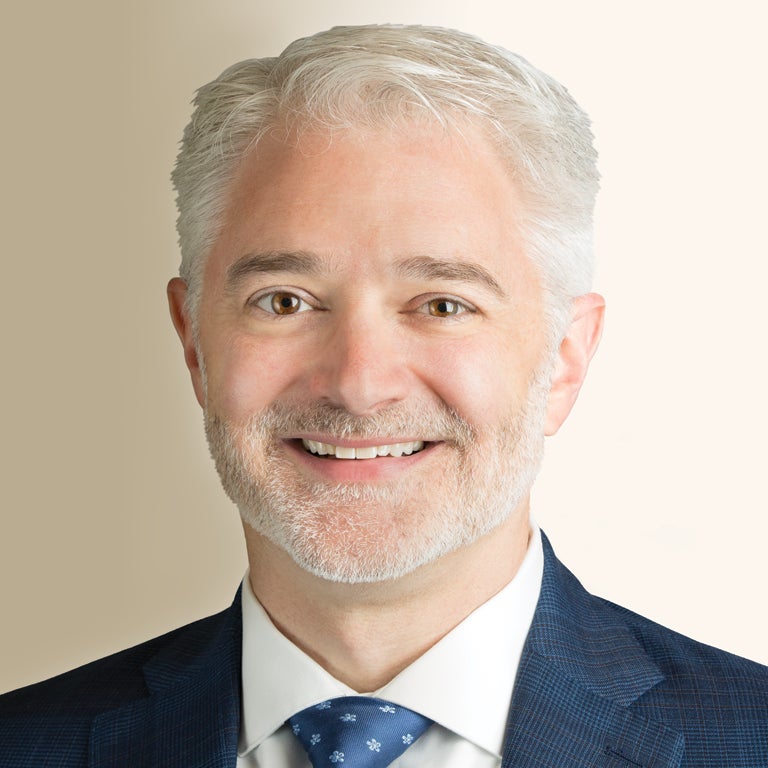 Brian Doerr, HDO Class of 2017. Brian is the Sr Vice President of IT, Security & Privacy at Community Hospital Corporation. With a passion for leading people through difficult change processes, Brian has not only become more effective in his role, but also argues that the HDO program changes its students' lives in every aspect…as long as they're up to the challenge. 
What attracted you to the HDO program?
BD: Before I even moved to Texas, I had been working at Duke University and was seriously considering their MBA program alongside some MHA programs, but didn't really feel like they were what I needed. I wasn't looking to be a CFO. But I wanted to learn how to bring people along on an innovation journey and how do I best lead them through it? I didn't want to spend several semesters reading financial statements and spreadsheets when it didn't feel really natural to me or my job. At the time, I had one child who had graduated from UT, and another enrolled, and I must've been on at least ONE mailing list! I got an email about the HDO program, which my wife happened to see, and she told me, "This is the program you've been looking for…by the way, I signed you up for one of their information sessions!" I wasn't necessarily looking for that next promotion or to end up in the C-Suite…I wanted to become a better leader. It was all about effectiveness.
What have you learned from your time with HDO that has impacted your day-to-day job?
BD: Every. Damn. Thing. I'm serious, I can honestly say absolutely everything I learned from HDO has impacted my job! We had to do a 'Perspectives on HDO' writing project at one point, where we were writing a paper per week and putting it all together at the end. I remember specifically talking to one of our professors before the program started and telling him that one of my goals was learning how to lead other people through change. When I noticed he was chuckling a bit to himself, I was a little taken aback. I really thought he was laughing at me, until months later when I put all these writing projects together and realized…this program was all about how I could change my own perspectives and approaches to change…not other's! So, every day, I'm looking at how my own work and my own processes could be barriers to change.
Outside of your scope of work, how has your HDO education changed how you look at issues in your every day life and in the world?
BD: If you allow HDO to impact one part of you, there's no way it won't impact all of you. HDO is literally transformative in everything you think and breathe and do. My wife observed I was more empathetic and I thought things through a lot more after going through the program. It's improved my personal relationships, certainly and it's made me more aware of my own actions. Especially in the last 5 years, it's given us the tools to talk about political, religious and personal issues that can get dicey pretty quickly.
"If you allow HDO to impact one part of you, there's no way it won't impact all of you." 
If someone was on the fence about pursuing a Master's degree with HDO, what piece of advice would you give them?
BD: If you want to see real change and impact in both your professional and personal life…jump in. Be prepared for it to challenge you to your core. It's harder work than you'd imagine, but it'll change you in ways you never anticipate.
How do you see HDO evolving and impacting future cohorts?
BD: While I was studying, they were talking about starting an undergraduate program and now there's about 500 students in the BA program. As I've talked to people about HDO, more and more people are understanding there's a real need for these people-centric skills that drive innovation. If we don't tap into these skills, we won't get the type of innovation at the right speed needed for various industries. I think the type of learning HDO encourages is only going to more and more in-demand.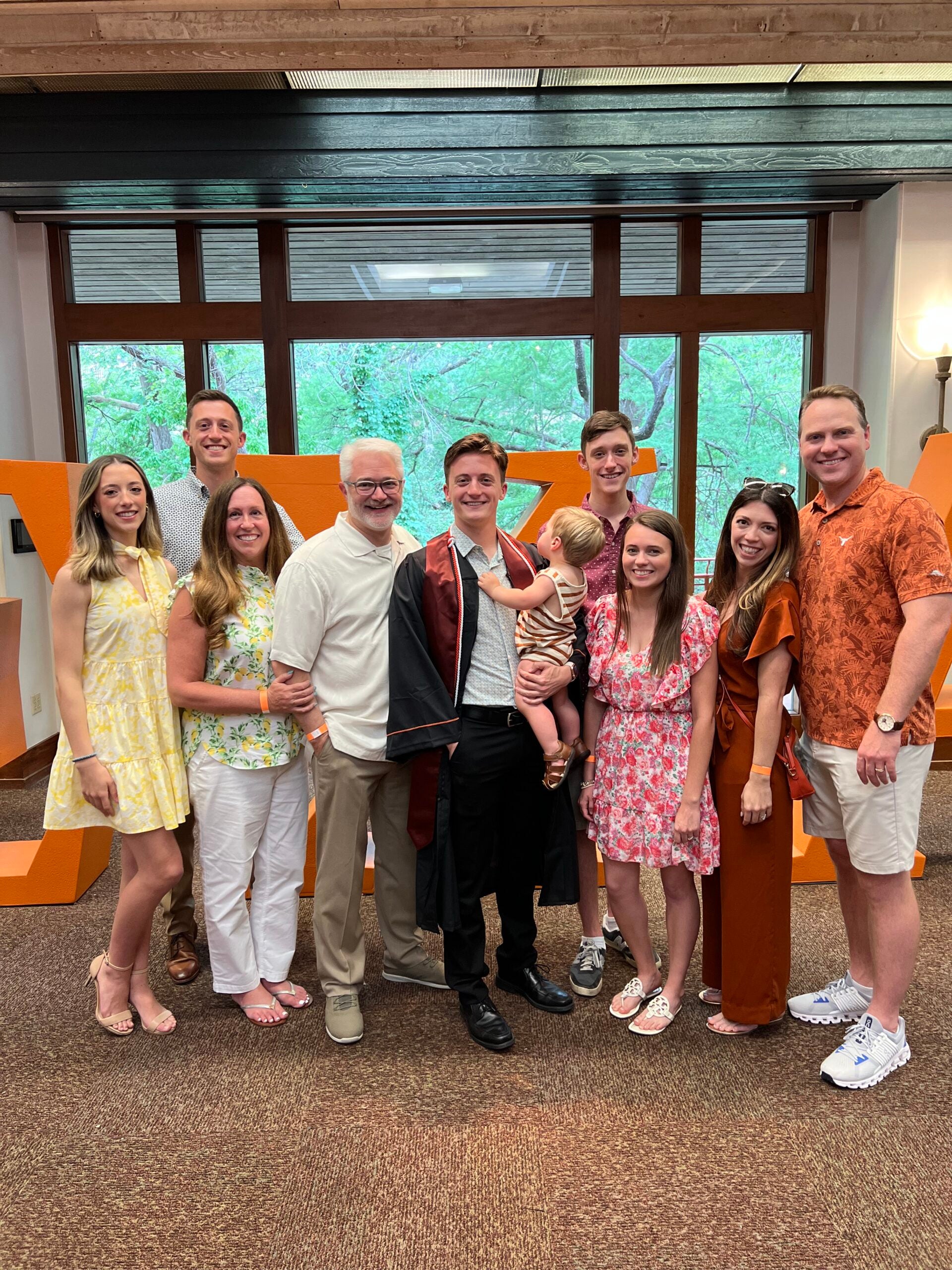 Brian and family celebrating his son, Mark graduating from the UT Butler School of Music in 2022