A desire to improve her own organization from the inside out produced a thoughtful, introspective and inspired leader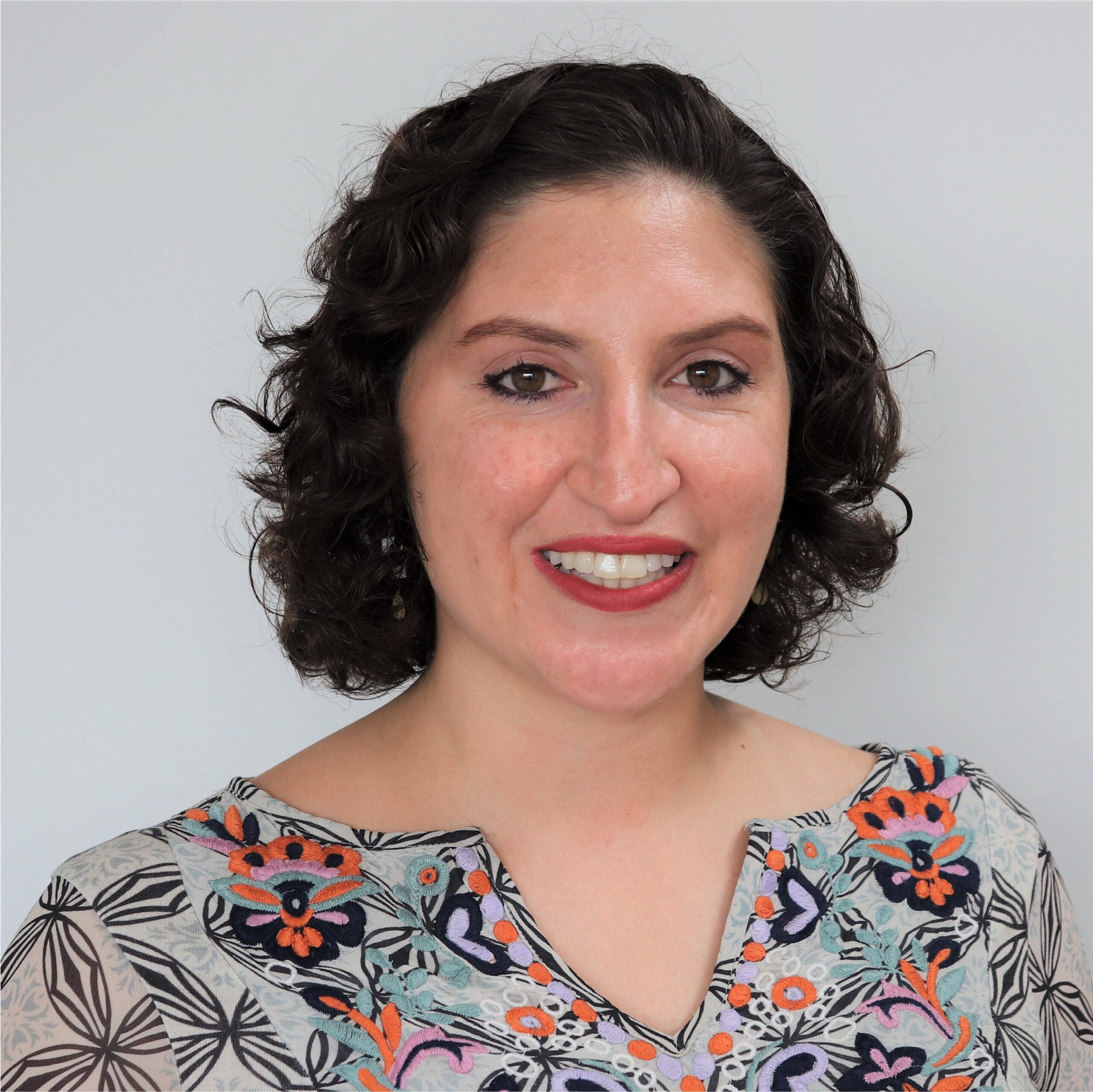 Sara Llansa, HDO Class of 2017. Sara is the Director of EMERGE, a Houston ISD 

organization that connects high-performing students from underserved backgrounds to top tier collegiate institutions. She holds a Bachelor's degree in International Relations and Education from Brown University in addition to her HDO MA degree and serves on the HDO Advisory Board. 
First, can you tell us what attracted you to the HDO program? 
SL: I started looking into MBA programs first and I even joined a group called Forte MBA Launch for women to learn more about MBA's. That all happened in my first year as a senior manager. I was just seeking support and knew I wanted to go back and study. While the MBA research process was interesting, I knew I didn't want to leave my job, but rather, I wanted to internally help my organization. All the programs I was looking at happened to be full-time and I'd have to relocate and that wasn't going to work out. A friend of mine actually worked at MD Anderson and got an email from the UT HDO program, and she forwarded it to me saying that it sounded like exactly what I was looking for…and it was. I went to Brown University for undergrad so I was very familiar with a liberal arts education, the faculty seemed top-notch in their fields and all those elements together seemed like a great fit for me. I especially liked the idea that I could incorporate and apply what I was learning to my work and team immediately.
What have you learned from your time with HDO that has impacted your life and career?
SL: I remember we did a reading about a "ladder activity" which tells you where you land on a ladder based on your professional and personal life and how you define success. I use that in our conferences at the beginning of each year with my team. Every manager uses it with their direct reports and it helps them understand where they currently sit in their career and what they need to accomplish to move forward. In addition, Dr. Spinuzzi's class really taught us a lot about writing effective and persuasive emails and presentations. While these seem like skills everyone has a handle on at the Master's degree level, we really learned a lot about how we could improve and ask better questions, create better surveys and communicate more effectively with our teams at work. Before I send any kind of communication at work, I now think to myself, "Is what I'm asking clear to the other person? Do I get to the point? Am I making it easy for people to know what I want?"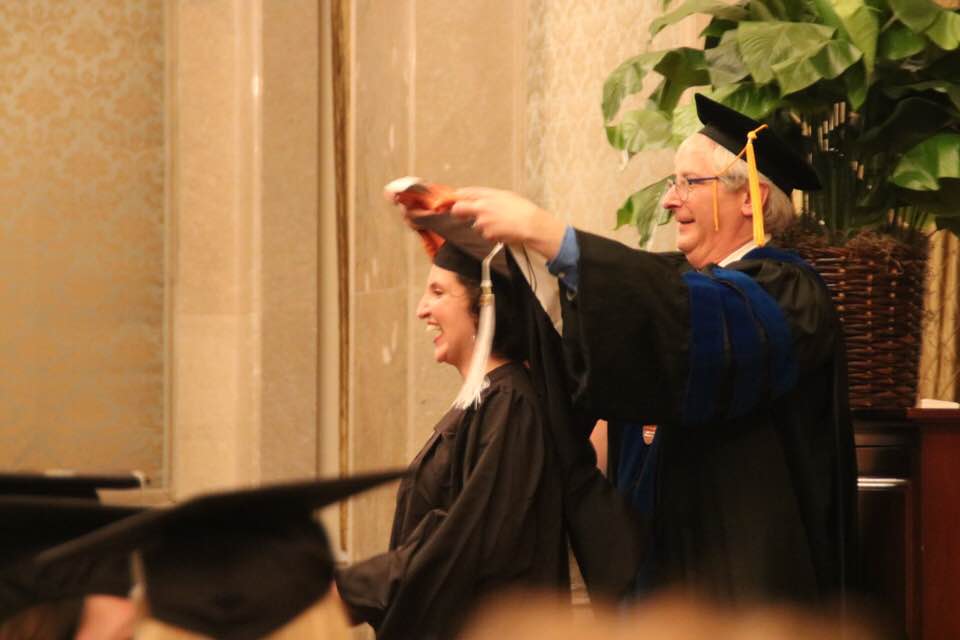 Sara is hooded by HDO program founder, Dr. Art Markman. 
If someone was on the fence about pursuing a Master's degree with HDO, what piece of advice would you give them?
SL: I think first, they really need to think deeply about what they want out of the program. It's not a program people go into with the sole goal of increasing their salary or getting that next promotion. Folks who go through the HDO program are seeking out something that will have a career-long and lifelong impact. I saw a lot of my cohort shift, especially those in the more technical fields, into more huma-based positions and industries. I myself wasn't looking for the next promotion or the next role, I wanted to stay where I was but make a larger, more long-term impact on my team and our goals.
You also learn a lot from your cohort as well. We had quite a few military veterans in my cohort and you really get to know people and their stories when you're spending fifteen months studying and learning alongside them. The range of sectors, professional backgrounds, roles and experiences add so much perspective to what you're learning, which you likely won't get in another program.
"It's not a program people go into with the sole goal of increasing their salary or getting that next promotion. Folks who go through the HDO program are seeking out something that will have a career-long and lifelong impact."
How do you see HDO impacting future cohorts and environments?
SL: I think you just have to look at the world-class faculty to really see where HDO will be impactful in the coming years. Faculty like Dr. Pauline Strong who works with a lot of nonprofits to impact change outside of her teaching, are just an example of what both the Master's and Bachelor's programs have at their fingertips as inspiration and resources. An HDO education provides its students with a different lens that encompasses a lot more, and encourages them to look at problems and solve issues with more empathy and understanding. I think the definition and people's understanding of leadership will grow and change for the better with more HDO students entering the workforce.
To learn more about the HDO Master's program, click

here