A Good Idea is Not Enough: Persuading Like an Entrepreneur
Persuasion • Engagement • Communication
---
Seminar Instructor: Clay Spinuzzi, PhD
Upcoming Course Dates: February 19, 2020
In this one-day seminar, Dr. Clay Spinuzzi uses examples from his research on startups and his expertise in rhetoric and communication to illustrate how persuasion works and to discuss principles that can make us more persuasive — in our ventures, our organizations, and our lives.

Course Description
In a startup, a good idea is not enough. No matter how exceptional your innovation is, you need to show stakeholders how your idea solves their problems and how you can make this solution sustainable. You have to get to know your stakeholders, take their perspectives, understand their needs, shape your value proposition, and build a successful business model. Most importantly, you have to compress your argument into a pitch, which could be as short as 30 seconds.
Entrepreneurs face extreme cases of the kind of persuasion we often have to do within and between organizations: persuasion that involves aligning the concerns and interests of different stakeholders and proposing a workable, sustainable solution. In this one-day seminar, Dr. Clay Spinuzzi uses examples from his research on startups and his expertise in rhetoric and communication to illustrate how persuasion works and to discuss principles that can make us more persuasive — in our ventures, our organizations, and our lives.
Participants in this seminar cover the following major issues:
Understanding the big picture. Why don't ideas "sell themselves"? How does persuasion work, and how can we develop and communicate an offering that can persuade all of our stakeholders?
Choosing the right argument — and refining it with feedback. What kind of logic should you apply to your offering? How do you establish feedback loops to refine that offering? How do you identify pain and articulate a persuasive value proposition?
Making it work: Figuring out your self-sustaining system. A value proposition is the kernel of your argument, but you also have to demonstrate that it can be sustained. Whose problem are you solving? What's the solution's scope? What are the pieces of the system that will sustain it? And how do you "fail faster" without failing disastrously?
Pitching. Once you've developed an argument, you have to pitch it, then answer questions from stakeholders who may disagree with you and each other. How do you pitch effectively? How do you cocreate solutions with your audience? When do you decide to persevere, pivot — or punt?
Participants are encouraged to bring examples of proposal arguments from their own work: sales pitches, proposals, recommendation reports, feasibility reports, or similar arguments that deliberate on a solution. Dr. Spinuzzi will also provide samples of these materials for participants if they can't/don't wish to bring in their own.
In small workgroups, participants examine these materials and discuss:
What is persuasion, and how does it work?
What makes a persuasive idea spread? How can we persuade stakeholders with different interests?
What is the difference between describing a solution and proposing a solution? How can we refine our claims to better persuade different sets of stakeholders?
What is "market pain"? How do we identify it and why is it so critical to proposing solutions?
How do you refine a value proposition to make it more persuasive?
How do you build a self-sustaining system around that value proposition? That is, how do you make sure that the solution can last?
How do you successfully pitch a solution? What common pitfalls can you avoid?
Details & Registration
Location: UT Austin Campus
Upcoming Courses: February 19, 2020
Time: 8:30 a.m. – 4:00 p.m.
Continuing Education Units (CEUs): 0.7 CEUs will be awarded upon completion of this course (seven hours of instruction)
Seminar Pricing
Standard Registration: $1,000
UT System Staff/Alumni Registration: $650
Educator, Nonprofit, Government, Military Registration: $650
Seminar Fee Includes:
Course Registration
Parking
WiFi Access
Lunch
Refreshments
Course Materials
If you have questions prior to registering, please see our Professional Training FAQ or contact Miles Husid, HDO's Marketing Coordinator, at miles.husid@utexas.edu.
Spring 2020
Course Leader(s)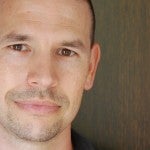 Clay Spinuzzi is a Professor of Rhetoric and Writing at UT Austin. Dr. Spinuzzi leads HDO 386: Persuasion and Argumentation in the HDO Master's Degree program. His research focuses on how organizations circulate and coordinate information to solve complex problems. For the last several years, he has led studies into entrepreneurship communication, resulting in nearly a dozen publications.
Dr. Spinuzzi has published several award-winning articles and four books: Tracing Genres through Organizations (MIT Press, 2003), Network (Cambridge University Press, 2008), Topsight (Amazon CreateSpace, 2013; second edition, Urso Press, 2018), and All Edge: Inside the New Workplace Networks (University of Chicago Press, 2015).
Who Should Participate?
The majority of participants in our Seminars and Certificate Programs are mid- and upper-level professionals working in the business, nonprofit, government, or military sectors; however, professionals at all levels of experience are welcome to participate. There are no prerequisites for enrolling in an HDO Professional Seminar.
While all HDO Seminars are developed with wide-ranging applicability in mind, the following individuals and groups will likely find A Good Idea is Not Enough: Persuading Like an Entrepreneur most directly relevant to their work:
Startup founders and executives
Entrepreneurs
Intrapreneurs
Innovation leaders
Fundraising and Development Professionals
Decision makers in organizations
Proposal writers, recommendation report writers, and others who are tasked with proposing solutions
Senior/Executive Leadership
Managers and Directors
Out-of-Town Participants
For participants coming in for seminars from outside the Austin area, there are several hotels near campus, many within walking distance.
HDO recommends the following hotels:
HDO works with these many of these venues on a regular basis. If you need assistance selecting a hotel, please contact Jessica Crawford, HDO's Senior Administrative Associate at jessica.crawford@austin.utexas.edu.
On-campus parking is covered for all participants for the day of their seminar. For transit information, please visit Capital Metro's website.
A really wonderful experience with great content and thoughtful organization. I really appreciated the concrete examples and formulas for building proposals and pitches. These are great tools that I can take with me and apply in my profession.
– Julia Bello, Senior Category Merchant, Whole Foods
I've been in Executive Management for over 20 years. The courses I took in the HDO program helped me to gain a fresh perspective on management; specifically, on how people work. I highly recommend taking a seminar or obtaining a certificate in this program.
– Dorothy A. Benavidez, Executive Vice President, CRAssociates, Inc.